PETITION FOR PRESIDENT DONALD J. TRUMP TO INVOKE THE INSURRECTION ACT AS REGARDS THE 2020 U.S. PRESIDENTIAL AND OTHER 2020 U.S. ELECTIO
24
people have signed this petition.
Add your name now!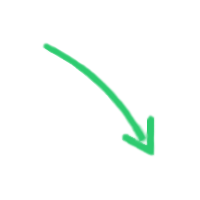 24

people

have signed.

Add your voice!
Maxine K.
signed just now
Adam B.
signed just now
"In all cases of insurrection, or obstruction to the laws, either of the United States, or of any individual state or territory, where it is lawful for the President of the United States to call forth the militia for the purpose of suppressing such insurrection, or of causing the laws to be duly executed, it shall be lawful for him to employ, for the same purposes, such part of the land or naval force of the United States, as shall be judged necessary"
~ Thomas Jefferson

"All it takes for evil to prevail is for good people to do nothing".
~ Edmund Burke

Prepared by David Rosler Christian Motion Picture Studios
David Rosler
Location: Nashville, Tennessee
Online Confirmation of Identity: www.roslerstudios.com

WHEREAS WE, the undersigned, citizens of the United States, DEMANDING OUR RIGHT TO A FREE AND HONEST ELECTION BASED OF THE WILL OF THE PEOPLE AS DECIDED BY AN HONEST TABULATION OF THE U.S. ELECTORAL COLLEGE SYSTEM OF ELECTION, with additional concern for the peoples in U.S. -Allied countries around the world who have already ascertained, by threat or material evidence, that they are being or shall be negatively impacted by the results of the obviously fraudulent U.S. 2020 Presidential Election, and, further, we, the undersigned, do take the position that if any demand, complaint, application of law or any statement of material fact or opinion is found to not be applicable to the purpose of this PETITION, that all other demand, complaint, application of law or any statement of material fact or opinion shall remain in-force in this signed PETITION

AND HAVING WITNESSED

1. Democrat politicians publicly exhibiting a plainly unconscionable prejudice against Republican President Donald Trump going so far as to announce on Trump's first day in office – literally before President Trump had time to do anything warranting impeachment - that they would "find a way" to impeach him and continued through fair means or foul throughout his Presidency to attempt to remove him from office, demonstrating a clear and unarguable motive for election interference and election fraud by bad actors among the Democrat Party powerful enough to impose their will upon the U.S. Election systems

And/or

2. Unaltered videos of malfeasance on the part of Democrat polling workers who in some cases also demonstrated a pro-Candidate Biden bias in places where without the malfeasance a different national and local election(s) final electoral college tally would have resulted in a different electoral college result favoring Candidate President Donald J. Trump

And/or

2. Telecast hearings with dozens of sworn witnesses, having signed affidavits attesting to malfeasance by Democrat polling and other workers who in some cases demonstrated a pro-candidate Biden bias in places where without the election fraud a different national and local election(s) final electoral college tally would have resulted favoring Candidate President Donald J. Trump

And/or

3. With understanding the truthful reality of testimony and/or reports and/or having directly witnessed material evidence that the "Dominion" voting machine instruction book, for machines used in places where the result may have been changed, describes how the Dominion voting machines can be utilized to create specifically-desired fraudulent election results, as appears to have been done in Democrat-controlled places where without the Dominion voting fraud capability a different national and local election(s) electoral college tally would have resulted favoring Candidate President Donald J. Trump

And/or

4. With common-sense understanding, described in Law as "The Reasonable Man Doctrine" on which all U.S. judicial decisions are to be based on common-sense opinion in the application of legal remedy,the otherwise inexplicable reluctance of Democrat leaders to allow investigations of material evidence and fact or and about areas in which an overturn would reverse the national and local election results rightfully giving the election win in favor of a second Trump Presidential term, that such democrat reluctance is suspect of a desire by such Democrat leaders to further the manifestations of felonies and acts of Treason committed in the 2020 elections

And/or

5. Videos of Republican election supervisors not being allowed, by polling officials in polling stations run by Democrats, to witness the polling results in direct severe violation of election law which guarantees both parties must, by law, be witnesses to the vote counting to ensure fair election results, in places where without the prohibition of Republicans to engage in oversight would likely have resulted in a different national and local election electoral college tally favoring Candidate President Donald J. Trump, but nullify the election results in such areas nevertheless on the basis that the election administration was conducted illegally

And/or

6. The President and statistical experts displaying a graphic chart illustrating what statisticians have uniformly analyzed to be the statistical impossibility of Democrat Candidate Biden winning through an otherwise normal, legal course of events, getting millions of votes all at once in the middle of the night with no republican oversight in places where without the statistically impossible spike would have resulted in a different national and local election electoral college tally favoring Candidate President Donald J. Trump

And/or

7. Videos of Chinese Communist Party members, sympathetic to the U.S. Democrat Party, boasting publicly about their ability to alter U.S. Elections by nefarious and illegal means to benefit the Chinese Communist party through election interference, further establishing the probability of acts of Treason by bad actor U.S. Citizens and criminal election interference by foreign entities

And/or

8. Credible and substantiated accusations of criminal voter intimidation by Democrats against Republicans

And/or

9. Credible and substantiated accusations of Democrat poll workers convincing uncertain voters to vote for Candidate Biden in severe violation of election law

And/or

10. Computer experts, including people formerly employed by Dominion, testifying under oath with affidavits, that the Dominion voting machines were used to flip votes from President Trump to Candidate Biden in places where without the Dominion voting machine vote flipping a different national and local election(s) would have resulted favoring Candidate President Donald J. Trump

And/or
11. Project Veritas undercover videos from several states of voting fraud participants, confirming voter fraud on a massive scale
And/or

12. Republican electors and legislators were not allowed to formally cast their electoral college votes officially for Trump in some areas where if they had been allowed as law permits to cast their electoral votes a different national and local election(s) might result favoring Candidate President Donald J. Trump

And/or

13. The Mainstream Media deliberately misinforming the public about Candidate Biden's past and very apparent dementia in a plain act of Treason (Treason definition and application citation in text body, below)against the United States by trying to overthrow an elected President by subverting the election process through a conspiracy of intentional misinformation, while if they had not misinformed the public about Candidate Biden's background and past, a different national and local election(s) electoral college tally would have resulted as many polls after election day have made clear; 10% of Biden voters indicated they would not have voted for Biden if they had known the facts about Biden before the election, a margin easily wide enough in swing districts to reverse the election results, the responsibility for which rests with the media in a conspiratorial scheme of Treason

And or

14. Confirmed reports of hundreds of thousands of physical vote ballots for President Trump going missing or were deliberately destroyed directly impacting the national presidential electoral college vote tally

And/or

15. Confirmed reports of most if not all votes in the 2020 election through computer-tabulating machines which were counted by companies overseas with governments publicly expressed hostility toward President Trump and ideologically aligned with the U.S. Democrat Party by the governments of those countries and therefore it is reasonable to conclude those countries cheated the U.S. Election vote counts outside of the jurisdiction and criminal penalties of the laws of the United States as evidence of overseas voter machine manipulation has been established by a host of extremely credible expert testimony under oath

And/or

16. Apparent confirmed reports ofSocial media billionaire Mark Zuckerberg, spending $400 million on the salaries of poll workers who were supposed to follow Zuckerberg's instructions and other aspects of the administration of the election, which compromised the election laws of the United States and therefore usurped the power of state legislatures to define the laws governing elections which nullifies the vote tallies in those areas by virtue of illegal election administration by Zuckerberg and Democrat allies in the places to which Zuckerberg apparently set conditions for the use of his money in the elections

And/or

17. Confirmed reports of State officials changing voting laws without their State Legislature's participation, which is illegal and obviously a situation which should void the vote count in those places. This type of legal indiscretion was ruled on by the Supreme Court in 2000 when the Supreme Court wrote regarding Bush v Gore, "... a direct violation of the U.S. Constitution when a state election official changes a law enacted by the state legislature for the purpose of administering an election."

And/or

18. A video online, exceptionally clear in audio and image and unaltered, in which Candidate Biden boasts of an act of extortion/ quid pro quo demand with a foreign leader to have a prosecutor fired in exchange for being granted one billion dollars of U.S. Government money to be promised by Biden in exchange for the firing, the unarguable admission of a criminal act of extortion, regardless of motive, making candidate Biden ineligible to hold U.S. Public office

AND WHEREAS the President of the United States is constitutionally charged with defending the citizens of the United States from all enemies foreign and domestic and any individual or organization found to be interfering with a U.S. Election constitutes an enemy per law regarding Treason

AND WHEREAS in 2016, Public Law 114-328 was amended to include Guam and the US Virgin Islands under Ch. 13 jurisdiction. §252: "Use of militia and armed forces to enforce Federal authority" currently reads: Whenever the President considers that unlawful obstructions, combinations, or assemblages, or rebellion against the authority of the United States, make it impracticable to enforce the laws of the United States in any State by the ordinary course of judicial proceedings, he may call into Federal service such of the militia of any State, and use such of the armed forces, as he considers necessary to enforce those laws or to suppress the rebellion"

AND WHEREAS Treason is defined in the U.S. Constitution. According to Article III, Section 3:
Treason against the United States, shall consist only in levying War against them, or in adhering to their Enemies, giving them Aid and Comfort.

AND WHEREAS it is our opinion that Treason is applicable to election fraud as both allegedly and proven in the 2020 Presidential and other elections in the act of "Levying War" which includes any forcible opposition to the execution of a public law and such "forcible opposition" ordinarily requires actual use of force by multiple people with the common purpose of preventing some law from being enforced, weapons aren't always required; sheer numbers can be enough as were seen in the malfeasance of polling officials and blatant intimidation of Republican poll watchers including threat of arrest if the Republican poll watchers did not distance themselves to the extent of being unable to perform their legally-demanded function during the voting counting and certification processes

AND WHEREAS it is commonly known and even publicly discussed among Democrat officials that enemy countries of the U.S. would prefer Candidate Biden to President Trump and it is our opinion that undermining the Presidential election to favor Candidate Biden constitutes Treason by aiding and abetting the enemy subversively
AND WHEREAS Treason also consists of widespread communication, such as cable TV and internet communication or censorship, such as the case in October 11, 2006, when the Department of Justice indicted Adam Gadahn on charges of Treason under the Levying War prong of the Treason Clause on the basis of his participation in a campaign of psychological warfare against the Government of the United States

AND WHEREAS per immediately above, others have been convicted of Levying War against the United States such as Tokyo Rose, Axis Sally and other Americans after World War II for broadcasting demoralizing propaganda to Allied forces during World War II which is the criminal act of Treason
AND WHEREAS The U.S. Department of Defense has defined psychological warfare (PSYWAR) as
"The planned use of propaganda and other psychological actions having the primary purpose of influencing the opinions, emotions, attitudes, and behavior..." which when used against the United States government by United States citizens is the act of Treason, still potentially legally punishable by death

AND WHEREAS 18 U.S.C. § 2381 reads "Whoever, owing allegiance to the United States, levies war against them or adheres to their enemies, giving them aid and comfort within the United States or elsewhere, is guilty of treason and shall suffer death, or shall be imprisoned not less than five years and fined under this title but not less than $10,000; and shall be incapable of holding any office under the United States."
AND WHEREAS South Dakota Governor Kristie Noem reported than in the month of July, alone, of 2020, her state experienced 16 billion attempts to hack the South Dakota state computer system by 165 countries attesting to the degree bad actors feel they have a stake in effecting the outcome of U.S. Elections to the advantage of enemies of the United States, making clear a widespread motive for Treason and election fraud


AND WHEREAS a certain well-known General Flynn has reported that he has intelligence from foreign governments allied to the United States who were monitoring the cyber attacks on the U.S. Election system in real time


AND WHEREAS we conclude that Candidate Biden, plainly stricken with dementia in the opinion of many doctors of psychology; Biden, who almost never campaigned - and when he did with rally attendance estimated at less than an one percent on-average of the attendance of the rallies in support of obviously popular President Trump – that Candidate Biden could not possibly, according to any application of The Reasonable Man Doctrine - have by virtue of an honest election, collected more votes than any Presidential candidate in history or more than President Trump as Candidate Biden has publicly claimed and the fraudulent election results of 2020 argue

AND WHEREAS President Trump's executive order of 2018 entitled "Executive Order on Imposing Certain Sanctions in the Event of Foreign Interference in a United States Election" is plainly relevant to the alleged and obvious election fraud crimes committed in 2020 as pertains vote counting outside of the borders of the United States and therefore is further justification for invoking THE INSURRECTION ACT

AND WHEREAS following the spirit of Democrat-drafted bill S.2313 - Defending Elections from Threats by Establishing Redlines Act of 2018 against election fraud and Treason

AND WHEREAS Supreme Court precedent on the application of THE INSURRECTION ACT is further affirmed in their decision in ALABAMA ET AL. v. UNITED STATES ET AL. 1963

AND WHEREAS Facebook CEO Mark Zuckerberg's reported $400 million grant to selected districts dictated the terms in which his money would be spent, which is a not legal act insomuch as it usurped the authority of state legislatures to determine the manner in which elections are conducted, voiding the legal legitimacy of all votes cast in those places

AND WHEREAS, additionally, Zuckerberg's reported apparent $400 million de facto personal privatization of election operations in exclusively Democrat strongholds to the benefit almost exclusively to Democrat Candidate Biden, with himself, Zuckerberg, in-charge, reportedly increased per-voter election administration spending by a factor of 10 for Democrats therefore undermining the Help America Vote Act (HAVA) which requires state election plans to be submitted to federal election officials for approval and requires respect for equal protection by making all resources available equally to all voters, none of which were apparently done by Zuckerberg in reported violation of law to the tune of $400 million in areas known historically and unquestionably to favor Democrats
AND WHEREAS in a representative sample of Michigan's voting tally situation, a court-allowed forensic analysis of 22 of the Michigan voting machines found all 22 machines so analyzed exhibited a - by any reasonable perception astounding - 68 percent error rate on-average when the Federal Election Commission only allows for a minuscule 0.0008 error rate by law
AND WHEREAS, further, the 22 Michigan machines forensically analyzed exhibited an 81 percent rejection rate in which the rejected ballots were sent into the adjudication area of the computerized voting system and upon court-allowed forensic analysis it was discovered that all the adjudication files, along with the security files and internet connection files went missing before the forensic analysis, this in violation Michigan State law

AND WHEREAS. Further in Michigan, the Michigan Secretary of State on December 1, 2020, reportedly directed the county clerks throughout the state of Michigan to delete all of the electronic voting records for the 2020 election in violation of Michigan State Law; section 168.811 requires that kept records be preserved for 22 months

AND WHEREAS 10 U.S.C. § 253, derived from the 1871 act, allows the president to send troops when "any insurrection, domestic violence, unlawful combination, or conspiracy" (petition author's emphasis) prevents enforcement of state laws in a manner that deprives residents of that state of their federal constitutional rights", in this case, the guarantee of a fair Presidential and congressional elections
AND WHEREAS there is closely-correlating U.S. Historic precedent for THE INSURRECTION ACT to be applied as a partial remedy to the 2020 election interference and fraud, when THE INSURRECTION ACT was used to defend Republicans against political prejudice in violation of their Constitutional rights in the past; to wit, in 1871 when President Grant used THE INSURRECTION ACT to issue orders to the Army against the Democrat-created Klu Klux Klan for attacks against Republicans and blacks, including murder by the KKK, and by 1872 the U.S. Army had detained approximately 600 KKK members - Democrats - who were tried and convicted in Federal Court for their crimes against Republicans (Lincoln's Party) and blacks

AND WHEREAS THE INSURRECTION ACT has been applied to comparatively fractionally minor circumstances such as in April 29, 1992 to the so-called "Rodney King riots" in Los Angeles, a local issue to LA

AND WHEREAS President Trump's political adversaries have publicly spoken of revolution against the United States Government in ways promoting violence against Trump supporters, which is also a criminal act of which THE INSURRECTION ACT is a proper and accepted response to words which obviously apply in our opinion, to those such as voluntarily and publicly put forth by the multi-millionaire former Twitter CEO Dick Costolo who Tweeted, "Me-first capitalists who think you can separate business from society are going to be the first people lined-up against the wall and shot in the revolution. I'll happily provide video commentary." Such views are common within a societal minority of power in our country, a fact which in our opinion demands the application of THE INSURECTION ACT as a partial remedy to the threatened harm that can be caused by such actors involved in influencing the U.S. election

AND WHEREAS the application of THE INSURRECTION ACT is further afforded the President of the United States by 10 U. S. C. § 333

AND WHEREAS Director of National Intelligence John Ratcliffe confirmed that there was proven evidence of foreign interference against President Trump in the 2020 election

AND WHEREAS all malfeasance on the part of polling place officials resulted in obvious circumstances which allowed for illegal handling of the administration of the election in those critical districts in a plainly nationally-orchestrated attempt to bestow upon very-obviously dementia-diminished Candidate Biden an overwhelming if albeit illegal electoral college majority, a plain act of criminal conspiracy, a felony

AND WHEREAS the CEO of Dominion stated that the dominion voting machines can be connected to the internet and transmit voter ballot tabulations through the internet leaving the systems results operations porous to bad actors working against the United States

AND WHEREAS two military intelligence analysts have signed sworn affidavits stating that the SSL certificates from dominionvoting.com (Dominion voting machines) were used multiple times in direct interaction with the machines during voting and tabulations, these being from Canada, the United States and Serbia, the latter country whose closest allies by every reported measure are Russia and China, political enemies of the United States

AND WHEREAS there is evidence of a Democrat national conspiracy illustrated by the fact that several different states had the exact same aberrant human action at essentially the exact same date and general time - in the middle of the night - resulting in a massive influx of vote ballots for Candidate Biden in the middle of the night with no Republican poll worker oversight as the law demands, clearly a statistical impossibility to be coincidence and therefore plainly illustrative of a massively-orchestrated illegal election fraud conspiracy by Democrat operatives with high authority
AND WHEREAS there has been no charge or evidence of Republican poll workers or other Republican election actors doing same as witnessed, above, to Democrats or engaging in any improper/illegal election conduct

AND WHEREAS in every instance where court allowance, order or other option to investigate and/or forensically evaluate an aspect of voting in a swing state has revealed malicious, biased interference and fraud in the 2020 Presidential election against President Trump in favor of Democrat candidate Biden

AND WHEREAS WE CONCLUDE that the Presidential election of 2020 by overwhelming material evidence and unimpeachable witness testimony has demonstrated easily and unarguably enough probable cause of criminal conspiracy and a wide variety of illegal acts by bad actors on behalf of Democrat Candidate Joe Biden to trigger THE INSURRECTION ACT, to protect the sovereignty of the United States election processes and freedoms and by direct extension many of the protections of the citizens of this Nation afforded by the United States Constitution which is the very foundation of American society and political sanctity

AND WHEREAS after the Posse Comitatus Act of June 18, 1878, the only act that allows a sitting President to unilaterally of his own volition deploy U.S. Troops to enforce the law within the United States is THE INSURRECTION ACT

AND WHEREAS we, the undersigned, reiterate that we do take the position that if any demand, complaint, application of law or any statement of material fact or opinion is found to not be applicable to the purpose of this PETITION, that all other demand, complaint, application of law or any statement of material fact or opinion shall remain in-force in this signed PETITION

AND WHEREAS further, we sign this PETITION not as a contact, affidavit or other binding legal document but solely as an expression of our First Amendment-afforded rights for which as is understood we cannot and will not be held liable in any way, shape or form except as adherents to the First Amendment, expressing our complaints, observations and demands in which we may only agree, each alone, in-part and by signing will not be held accountable on the whole as is allowed and Constitutionally Protected by the First Amendment (in other words, we the signers may each only agree with one small aspect of this PETITION and in no other aspects and have by signing no obligation to agree with all and accordingly as of this paragraph none will be inferred) although the DESIRE AND DEMAND TO LEGALLY INVOKE THE INSURRECTION ACT is uniform among all signers.

WE, THE UNDERSIGNED, IN ACCORDANCE WITH OUR LEGAL RIGHT TO PETITION TO EXPRESS OUR GRIEVENCES AND DEMAND THE ENACTMENT OF MEASURES WE DEEM NECESSARY TO BE IN OUR INDIVIDUAL AND COLLECTIVE PUBLIC INTEREST TO RECTIFY WRONGS AND HARM DONE TO OUR NATION BY METHODS NOT LEGAL TO THE LAWS OF THE U.S. ELECTION SYSTEM, DO HEREBY DEMAND THAT PRESIDENT DONALD J. TRUMP ENACT THE INSURRECTION ACT TO IMMEDIATELY AND WITHOUT DELAY DEPLOY ALL ARMED FORCES AND MEASURES NECESSARY TO REVERSE THE HARM DONE TO THE 2020 ELECTION AND FURTHER, EACH SIGNATURE UNSPECIFIED AS TO YEA OR NAY, AND UNINFERRED IN THIS PETITION ACCORDING TO EACH SIGNER'S OWN CONSCIENCE, TO INDICT AND PROSECUTE EVERY AND ALL BAD ACTORS INVOLVED IN THE 2020 ELECTION INCLUDING BUT NOT LIMITED TO PUBLIC OFFICIALS, POLL WORKERS, DOMINION MACHINE OPERATORS, AS WELL AS SOCIAL MEDIA AND BROADCAST MEDIA WHOSE POTENTIAL BAD ACTORS MAY PLAINLY BE INVOLVED IN DELIBERATELY CENSORING OR MISREPRESNTING FACTS WITH THE CRIMINAL INTENTION OF INTERFERING WITH THE HONEST AND NATURAL ELECTORAL PROCESS OF THE U.S. GOVERNMENT, A PLAIN FORM OF THE "LEVYING WAR" PRONG OF THE U.S. TREASON CLAUSE.

FURTHER, IN ACCORDANCE WITH FIRST AMENDMENT-PROTECTED PERSONAL OPINION, WE DEMAND IN THE STRONGEST POSSIBLE TERMS THAT PRESIDENT DONALD J. TRUMP NOT RELINQUISH THE OFFICE OF THE PRESIDENT OF THE UNITED STATES, THE WHITE HOUSE, THE POWERS AFFORDED AND INVESTED THEREIN IN HIS FIRST OR SECOND TERM UNDER ANY CIRCUMSTANCES RELATED TO THE 2020 ELECTIONS GIVEN THE PLAINLY CRIMINAL CONSPIRACIES, FELONIES ALL, AND OTHER CRIMES INCLUDING PLAIN TREASON, AND RESULTANT FRAUDULENT RESULTS OF THE 2020 ELECTIONS, FOR TO DO SO WOULD BE A DE FACTO AND ACTUAL BREECH OF PRESIDENT TRUMP'S CONSTITUTIONAL DUTIES AS THE CHIEF LAW ENFORCERMENT OFFICER OF THE UNITED STATES AND WE DEMAND THAT HE DO HIS DUTY AS HE WAS SWORN TO DO ON JAN 20, 2017, BY INSURING THAT THE AMERICAN ELECTORATE IS NOT SUBJECTED TO THE RESULT OF AN ELECTION WHICH WAS PLAINLY, AS STATISTCALLY PROVEN AND SUPPORTED BY A LARGE DEGREE OF MATERIAL EVIDENCE, INCLUDING VIDEOS OF MALFEASANCE AND VOLUMNUOUS WITNESS TESTIMONY, IN CONTRADITION TO THE ACTUAL WILL OF THE AMERICAN PEOPLE.

FURTHER, AS IS OUR LEGAL RIGHT TO PUBLICALY EXPRESS, IT MAY BE OUR OPINION THAT A POTENTIAL CONSTITUTIONAL CRISIS TRIGGERED BY THE APPLICATION OF THE INSURRECTION ACT AND THE DEMANDED REFUSAL OF PRESIDENT TRUMP TO LEAVE OFFICE ON ANY GROUNDS ASSOCIATED WITH THE ELECTION FRAUD OF 2020, WILL BE OF SIGNIFICANTLY LESS ACTUAL SHORT-OR-LONG-TERM GENUINE HARM TO THIS NATION THAN THE ACTUAL GREATER HARM SUFFERED BY THIS NATION BY CAPITULATING TO ILLEGAL ACTIONS AGAINST THE WILL OF THE ELECTORAL COLLEGE MAJORITY OF THE AMERICAN PEOPLE, SUBVERTED IN AN ELECTION PROCESS, OTHERWISE, HISTORICALLY AND BY LAW, THE BEDROCK OF GOVERNANCE BY AND FOR THE PEOPLE AS GUARANTEED BY U.S. LAW, WHICH WILL BE PROVEN TO HAVE BEEN HOPELESSLY COMPROMISED BY IDENTIFIED BAD ACTORS AND THEIR METHODS AND SYSTEMS IF THE COMPROMISED ELECTION RESULTS OF 2020 ARE ALLOWED TO STAND.

THE ELECTION FRAUD PERPETRATED BY BAD ACTOR DEMOCRATS AND THEIR ALLIES IN THE VERY OBVIOUS ATTEMPTED STEALING OF THE 2020 ELECTION MUST NOT BE LEGITIMIZED BY EXECUTIVE INACTION AS TO DO SO WOULD USHER IN THE PERMANENT DESTRUCTION OF U.S.CONSTITUTIONAL AUTHORITY; FAILURE TO ACT IMPERILS, VERY PLAINLY AND UNAMBIGUOUSLY, THE ENTIRE EXISTANCE OF THE UNITED STATES ELECTION SYSTEM BASED ON THE FREE WILL OF THE ELECTORATE MAJORITY, IN-EFFECT DESTROYING FOR ALL TIME THE MOST FUNDAMENTAL ASPECT OF THE GREATEST AND MOST SUCCESSFUL POLITICAL EXPERIMENT IN THE HISTORY OF THE HUMAN RACE, UPON WHICH MUCH OF THE FREEDOM AND PROSPERITY OF THE REST OF THE ENTIRE CIVILIZED WORLD HAS COME TO RELY.

THE INSURRECTION ACT MUST BE ENACTED IMMEDIATELY BY PRESIDENT DONALD J. TRUMP TO PROTECT AND CONTINUE TO SEE MANIFEST THE VERY PURPOSE OF THE EXISTANCE OF THIS NATION, AS DESCRIBED BY THE FOUNDING FATHERS IN THE DECLARATION OF INDEPENDENCE AND IN THE U.S. CONSTITUTION AND IN THE SUBSEQUENT AMENDMENTS AND APPLICABLE LAWS CREATED BY THOSE WHO CAME AFTER, TO PROTECT THE FUNDAMENTAL RIGHT OF SELF-GOVERNANCE FROM THOSE ACTORS, FOREIGN AND DOMESTIC, WHO WOULD SUBVERT THE RIGHTS OF THE PEOPLE, INCLUDING THE RIGHT TO FAIRLY CHOOSE WHO WILL DEFEND AND PRESIDE OVER THE LAWS AND PROTECTIONS AFFORDED BY THIS UNIQUE AND INDESPENSIBLE NATION AMONG ALL NATIONS, FOUNDED ON THE FREEDOM OF LIBERTY AND THE RULE OF JUST LAW, THE UNITED STATES OF AMERICA.

Additional abbreviated petition to be filed on the White House website
https://petitions.whitehouse.gov/petition/petition...






Respectfully Signed,