Insurance: Don't we pay enough money?!
87
signers.
Add your name now!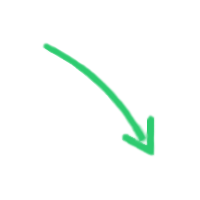 87

signers.

Almost there!

Add your voice!
Maxine K.
signed just now
Adam B.
signed just now
Insurance: Don't we pay enough money already?
Dear Gregory,
The students of the filmmaking courses at the University of Greenwich feel very sorry that we have to write this letter to you. Unfortunately however, in light of recent events, we feel obliged to raise a few issues.
We do not feel it is fair that we are already paying £9000 a year in tuition fees only to discover that in our third year, without any previous warning, we are now asked to pay our own insurance for the university equipment that we have to use for our final year film. As we are expected to produce the highest quality end product, we should be able to use high-end equipment (providing we pass the competency tests). With up to three films to produce and finish before May 2015, we will be shooting over a period of at least three months. With the "offer" we have been given from the university, this will amount to £900. We do not have this amount of money. After all, most of us are already working as hard as we possibly can to find funding for our film locations, actors etc. On top of this, The University of Greenwich then claims the rights to each of our films, once they are completed.
If the fees were specified before we attended university, then it would seem more reasonable, especially as we were already under the impression that the insurance was covered in our fees, including our 3rd year.
Most groups will not be able to afford the added insurance costs. This will result in students not feeling able to do their films justice and therefore, not submitting them for the course. This would result in the tutors having to fail the entire year.
Overall the situation for third years is proving to be a bad learning experience. We still do not have any access to equipment, and only last week did we get an outline for our coursework. The deadlines still have not been moved back accordingly, which so far has resulted in 1.5 months less time to finish our coursework than expected.
Sadly (but realistically), there appears to be no sign of filming until at least December, because we are only just beginning the high-end camera workshops that were supposed to happen at the end of second year. Confirmation of first years being notified that stores are open before third years is also a cause for concern.
It is not that we do not agree with the professional practice of getting insurance cover for kit; but that we do not feel it is justifiable to ask us to pay the entire amount on top of our fees. In comparison, Ravensbourne students are covered by an insurance policy provided by the college, for use with kit owned by the college. On top of this, they are also covered with insurance for kit rented from external hire companies, also paid for by Ravensbourne. Should the students choose to use the external hire cover for rental houses, they only pay an excess of £300. Students at Westminster also pay the excess and Bournemouth students do not pay at all.
We are here at the University of Greenwich because we love making films. We are here because we want to learn. The best way to learn is to practice by using the equipment. By making us pay £900 out of our own money, on top of the £9000 we already pay to the university each year; it seems that the full university experience is only attainable for students who can afford it. It is worth mentioning that some students are either international students or European students, and not eligible for student loans.
We understand that it is a problem when equipment is broken or pieces go missing. We don't however think that batteries going missing without the equipment leaving the room, in a period in which we aren't even able to book out equipment is a valid reason to criminalise us all. It is the responsibility of the university to educate the students well enough in the practice of the camera systems, to be confident in using them. It is the joint responsibility of the both the students AND the university to make sure all equipment is checked when it is handed in.
We pay £9000 for 6 months of being in the university. There should be room in that budget for insuring the equipment.
Best regards,
Third Year Students