Install surveillance cameras on dangerous road where 17 year old Anthony Hofer was killed
2816
signers.
Add your name now!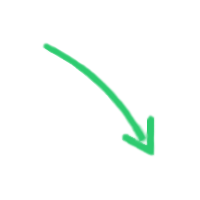 2816

signers.

Almost there!

Add your voice!
Maxine K.
signed just now
Adam B.
signed just now
17 year old Anthony Hofer was killed on his way home from dinner walking alone in the 2300 block of Heritage road with his body being found early morning on Thursday the 27th of August. We know these tragic facts already and unfortunately understand that there is nothing that any of his close friends or family can do to bring him back. But what we can do is prevent another tragedy occurring again similar to how tony lost his life on such a dangerous road.
The 2300 block of Heritage road lesding to Otay valley road is very dangerous. There is rarely ever any Law Enforcement of any kind patroling that road nor is there enough street lights that are highly a necessity for our safety with it also being very difficult for any bystander to visually witness any suspicious behavior that can be reported to the police department when the sun goes down. Also, due to the lack of any laws being enforced on that road, it is very easy for anyone to ignore the speed limit and proceed to continue whatever speed they wish to do so without any consequences which of course is extremely dangerous especially with the lack of street lights on the road.
Due to all of these problems on the 2300 block of Heritage road leading to Otay Valley road, installing surveillance cameras is a necessity that we need to address as soon as possible. These Surveillance cameras will stop wreckless drivers from breaking the law, it can stop or reduce criminal activity, and help provide authorities any information that is needed in order to solve an investigation.
Another thing i would like to add as a change to this community is to not only install surveillance cameras, but to possibly include speed bumps to encourage drivers of all kind to watch their speed that can greatly effect our safety in our own community.
Unfortunately it took the death of someone that was very special too many people in order for all of our eyes to open on how dangerous these roads are. But we can prevent this or even make this unfortunate death of a child into a positive thing, into something that we can improve our community's security with.
If you sign this petition, you are making a true difference in your community, as well as getting something positive from the death of 17 year old Anthony Hofer that was killed on that dangerous road.
I Eddie Olsen am requesting your help by encouraging your friends, family, neighbors, or anyone that agrees that installing surveillance cameras needs to take effect as soon as possible by having them sign this petition to make a crucial safety change to our community, as well as bringing something positive from the killing of my very close friend, Anthony Hofer.
My only question is, who wouldn't want to make their community safe?
Thank you. #projecttony