E-470 Public Highway Authority
15
people have signed this petition.
Add your name now!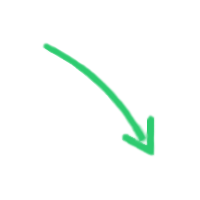 15

people

have signed.

Add your voice!
Maxine K.
signed just now
Adam B.
signed just now
Implementation of Electrical Vehicle Supply Equipment (EVSE) in the Denver Metro area has been somewhat of a slow process over the past few years. Each and every day more and more Battery Electric Vehicles (BEV) and Plug-In Hybrid Electric Vehicles (PHEV) are sold in Colorado. As prices come down on certain models and popularity grows, sales will continue to increase across the board. The result- roadways filled with large numbers of BEV's and PHEV's. Unfortunately, at least until technology further evolves, most BEV's and PHEV's have limited range using strictly battery power. When a BEV or PHEV travels along a highway vs. a secondary road or street, the vehicle consumes a significant amount of energy at high speeds shortening battery reserves and increasing battery consumption (kWH).
According to the E-470 Highway Authority, the E-470 toll road is a 47 mile beltway extending from State Highway C-470 at I-25 in Douglas County south of Denver, runs east and then north through Aurora, passes along the western edge of the Denver International Airport, and turns back towards the west, terminating at I-25 on the north end of the metropolitan area just south of 160th Avenue. The speed limit is posted at 75mph. The fact that a majority of the roadway is two travel lanes in either direction makes it somewhat difficult to drive at slower speeds. Slower speeds such as 65 mph are typically very beneficial to vehicles running on battery power.
The E-470 is a very popular roadway for those drivers commuting to and fro Denver International Airport (DIA). The E-470 toll road has many benefits to its drivers. Its smooth, rarely congested, well maintained, and efficient vs. other major highways in the Denver metro area.
I know the implementation of EVSE's, preferably Level 3 Quick Chargers (the fastest rate of charge) strategically placed along the beltway will be a very important element in the process of EV charger infrastructure. L2 and L3 chargers along the E-470 path would attract additional EV drivers to the highway, and attract more people to purchase electric vehicles and use the highway.
Since this toll road doesn't receive federal funding for its day-to-day operation, the highway authority most likely would have to charge a small fee, justifiable for electricity and maintenance. Maybe, the highway authority should consider not charging its users a fee at all. Why? The E-470 already has a vital source of energy-SOLAR. If the highway authority were able to wire L2 or L3 chargers to its existing solar powered infrastructure, therefore, using the power of the sun to offset the cost of electricity would be a huge financial burden lifted off the shoulders of its customers. By implementing an EV infrastructure along the beltway, will provide the E-470 Highway Authority with increased revenue (tolls) through increased driver usage by BEV's and PHEV's.
By signing this petition, you have the "power" to make a change. EV advocates and EV drivers alike need to band together and push large organizations, corporations, federal and non-federal highway commissions and politicians to increase funding and awareness to help grow the EV market and EVSE infrastructure. Adding EV charging capacity to E-470 brings E-470 the forefront of 21st century highway technology and secures the future for its customer needs. Thank you very much. Your signature will hopefully make a difference.