Însîyatîfa Serxwebûna Kurdistanê
1018
people have signed this petition.
Add your name now!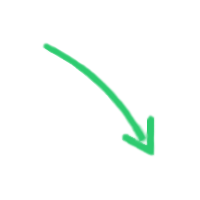 1018

people

have signed.

Add your voice!
Maxine K.
signed just now
Adam B.
signed just now
KURDÎ - KURMANCÎ
Birêz Mesud Barzanî
Serokê Herema Kurdistanê
Rewş û derfeta Iraqê, ya rojhilatanavîn û cîhanê dest dide ku Başûrê Kurdistanê ber bi serxwebûna xwe gavê biavêje. Serxwebûna Kurdistanê mafekî rawa yê miletê me ye ku di dîrokê de tuşî gelek neheqiyan hatiye…
Çênabe ev rewşa dîrokî bibe qurbana hin problemên navxweyî. Em hêvî dikin ku hemmû aliyên sîyasî, olî û neteweyî, saziyen resmi û sivîl nakokiyên xwe deynin alîyekî û di vê prosesa serxwebûnê de hevûdu bigrin bi yek deng û yek helwest bin!
Serokê hêja, hêvî û armanca bi milyonan Kurd û Kurdistaniyên li cîhanê ew e, ku Başûrê Kurdistanê bighîje serxwebûna xwe û ew ji bo tevayiya Kurdistanê bibe hêlîneke ewle!
Daxwaza me ew e ku, yekitiya herî berfireh a hemmû alî û hêzên Kurdistanê pêk bê û prosesa serxwebûnê bighijê encamekê. Bi awayekî aram û ewle gihîştina encamekî serkeftî ya prosesa serxwebûnê de rola we ya lihevanîn û pêşengiyê gellekî giring e.
Bila herkes zanibe ku di pêvajoya pîroz a serxwebûnê de, em ji dil û can bi we re ne!..
-----------------------------------
KURDî - SORANÎ
بەڕێز مەسعود بارزانی
سەرۆکی هەرێمی کوردستان
ئەمڕۆ بارودۆخێ عێراق و ڕۆژهەڵاتی ناوەڕاست و جیهان زۆرلەبارە بۆ
ئەوەی باشوری کوردستان هەنگاو بۆ سەربە خۆیی بنێت.
سەربەخۆیی کوردستان مافێکی ڕەوای میللەتەکەمانە کە لە مێژودا دوچاری
گەلێک چەوسانەوەو ناهەقی هاتوە ، نابێ ئەم دەرفەتە مێژوییە بکرێتە
قوربانی هەندێک کێشەو ململانێ ی ناوخۆیی.
ئێمە هیوادارین کەهەمولایەنەسیاسی و نەتەوەیی و ڕۆشنبیری و دامەزراوە
ڕەسمی و مەدەنیەکان ، ناکۆکیەکانیان وەلاوە بنێن و لە پرۆسەی
سەربەخۆیی دایەکبگرن و یەک هەڵوێست بن.
سەرۆکی هێژا........
هیواوئامانجی ملیۆنان کوردوکوردستانی لە جیهان دا ئەوەیە کە باشوری
کوردستان سەبەخۆبێ و ببێتە لانەیەکی ئارام بۆ هەمو کوردستان.
داخوازی ئێمە ئەوەیە کە یەکیەتیەکی بەرفراوانی هەموو
هێزولایەنەکوردستانیەکان پیک بێت و پرۆسەی سەبەخۆیی بگاتە ئەنجام .
ڕۆڵی پیشەنگی جەنابتان بۆلەیەکنزیک کردنەوەی لایەنەکان و سەرخستنی
پرۆسەکە لەم قۆناغەدا زۆر گرنگە.
با هەموو کەس ئەوە بزانێ کە لە پرۆسەی پیرۆزی سەربەخۆیی دا بەدڵ و
بەگیان لە گەڵتانین .
---------------------------------
KURDİ - ZAZAKİ
Birêz Mesûd Barzanî
Serokê Herêma Kurdistanî
Hal û derfetê Îraqî, rojhelatê mîyanênî û ê cîhanî dest dano ki Başûr vera xoserbiyayena xo gami berzo. Xoserbiyayena Kurdistanî heqê do rewa ê miletê ma yo ki tarîx di raştê xeylê neheqey ame wo.
Nêbeno na rewşa tarîxî bibo qurbanê tayn problemanê xomiyanî. Ma hêvî kenê ki heme hetê siyasî, dînî û millî, dezgeyê resmî û sivîlî problemanê xo ronê kiştê û na prosesa xoserbiyayeni di pê bigîrê, yew veng û yew helwest bê!
Seroko erciyaye, hêvî û hedefê bi milyonana kurd û Kurdistaniyan cihan di o yo ki Başûrê Kurdistanî bireso xosereya xo û qandê heme Kurdistanî bibo hêlînê da ewle!
Waştena ma a ya ki, yewbiyayenê da xeylê hera ki heme het û quwetanê Kurdistanî virazyo û prosesê xoserbiyayeni bireso neticeyê. Bi şeklêndo aram û ewle resayişê netîceyêndo serkewte ê prosesê xoserbiyayeni di rolê şima ê pêardişî û pêşengey xeylê muhîm o.
Wa heme kes bizano ki di merheleyê pîroz ê xoserbiyayeni di, ma zerrî ra şima heti dê!..
-----------------------------
ENGLISH
To The Kurdistan Regional President
Dear Mr. President Barzani
We are of the humble opinion that the current conjuncture in Iraq, middle east and worldwide provides suitable conditions towards independence in Southern Kurdistan. Considering the historical injustice against the independence of Kurdistan, It is our nation's natural and legitimate right to seek independence.
This historical moment that has risen for independence should not be wasted by internal divisions and conflicts. We expect and hope that both civil and official institutions put aside their political, religious, national and social differences in support of independence through total national unity.
Dear President,
The independence of Southern Kurdistan is now the objective and dream of the millions of people in Kurdistan, as it will provide a historical life line for the whole of Kurdistan.
We hope and demand the unity of all forces in Kurdistan to support, ensure and enable the process of independence in Southern Kurdistan. Beyond doubt, your role in the achievement of this objective is one of, if not, the most important factor.
We declare to the world at large, that we are with you for the realization of an independent Kurdistan to the end.
------------
TÜRKÇE
Sayın Mesud Barzani
Kurdistan Bölgesi Başkanı
Irak, Ortadoğu ve Dünya'nın bu günkü koşulları Güney Kurdistan'ın bağımsızlık yönünde adım atmasına elverişli bulunuyor. Tarihsel haksızlıklara uğramış olan Kurdistan'ın bağımsızlık adımı milletimizin en doğal ve meşru hakkıdır.
Bu günkü tarihi moment bir takım iç siyasal çekişmelere kurban edilmemelidir. Umudumuz, beklentimiz, siyasi, dini, ulusal, sosyal, sivil ve resmi kurumların bütün ayrılıklarını bir yana koyarak, bağımsızlık sürecinde, tek ses, tek nefes olmasıdır.
Sayın Başkan, milyonlarca Kürdün ve Kürdistanlının amacı ve en büyük hayali, Güney'in bağımsızlığa kavuşarak bütün Kurdistan için güvenilir bir yuva olmasıdır.
İsteğimiz, beklentimiz, Kurdistanlı güçlerin ve tarafların en geniş birliği sağlayarak, bağımsızlık sürecini başarıya kavuşturmasıdır. Bu kader tayin edici adımı atmada sizin birleştirici ve öncü rolünüz oldukça önemlidir.
Bütün dünya alem bilmelidir ki bağımsızlık sürecinde canı gönülden sizinle beraberiz.
----------------------
العربية
سيادة الرئيس مسعود البرزاني
رئيس اقليم كردستان
إنَّ الوضع الحالي في العراق و الشرق الاوسط و كذلك الوضع الدولي ملائم جداً لكي تخطو كوردستان الجنوبية خطوتها نحو اعلان الاستقلال. اعلان الاستقلال حق طبيعي لشعبنا الذي خذله التاريخ و تم نكران حقوقه، لذلك لن يرضى ابناء شعبنا هذه المرة ان يفقد فرصته التاريخية الحالية بسبب بعض النزاعات الكوردستانية الداخلية. نأمل من جميع الاطراف السياسية والدينية والوطنية و كذلك من جميع الدوائر الرسمية و المدنية ان يضعوا خلافاتهم جانباً و أن يقفوا صفاً واحداً في عملية التمسك بحق الاستقلال.
سيادة الرئيس المحترم: املنا و هدفنا نحن الملايين من الكورد و الكوردستانيين في عموم المعمورة هو ان تصل كوردستان الجنوبية الى اهدافها في الاستقلال و ان تصبح كوردستان واحة للامن و الامان. مطلبنا ان تتمكن جميع القوى من الوحدة و الاتحاد و ان تصل عملية الاستقلال الى النتيجة المأمولة بشكل هادىء و مطمئن. إننا نعلم جيداً دوركم الكريم في القيادة و تشكيل التوافق اللازم بين الاطراف للوصول الى النتيجة المطلوبة في عملية الاستقلال. أخيراً إننا نود في هذه المناسبة أن نُلفت عناية الجميع بأننا معكم قلباً و قالباً في مسيرة الاستقلال المباركة.
------------------------
FARSI
به رئیس اقلیم کردستان؛
جناب آقای مسعود بارزانی رئیس اقلیم کردستان،
از نظر نگارندگان این نامه بحران کنونی در عراق، شرق میانه و سراسر جهان شرایط مناسبی برای استقلال کردستان جنوبی فراهم می کند. با توجه به بیعدالتی تاریخی در مورد استقلال کردستان، اکنون این حق طبیعی و قانونی ملت ماست که در صدد کسب استقلال باشد.
فرصت تاریخی کنونی برای نیل به استقلال نباید قربانی اختلافات و جناح بندیهای داخلی شود. ما انتظار داریم و امیدواریم که نهادهای مدنی و رسمی اختلافات سیاسی، مذهبی، ملی و اجتماعی خود را کنار گذاشته، همگی به سمت اتحاد ملی برای استقلال کردستان گام بردارند.
جناب رئیس اقلیم، ازآنجا که استقلال کردستان جنوبی مسیر تاریخی تمام کردستان را رقم خواهد زد، چنین واقعه ای در حال حاضر هدف و رؤیای میلیون ها نفر از مردم در کردستان است.
ازآنجا که استقلال کردستان جنوبی مسیر تاریخی تمام کردستان را رقم خواهد زد، چنین واقعه ای در حال حاضر هدف و رویای میلیون ها نفر از مردم در کردستان است.
ما امیدواریم و خواهان آنیم که وحدت تمام نیروها در کردستان به پشتیبانی، اطمینان به تحقق، و فعال کردن روند استقلال در کردستان جنوبی منجر شود. بدون شک، نقش شما در دستیابی به این هدف، اگر مهم ترین عامل نباشد، یکی ازمهم ترین عوامل است.
بدینوسیله ما به تمام جهانیان اعلام میکنیم، برای تحقق یک کردستان مستقل تا پایان با شما هستیم.
-------------------------
SVENSKA
Ärade Mesud Barzanî
President för Kurdistan Regionen
Den politiska utvecklingen i Irak, i mellanöstern och i världen möjliggör att södra Kurdistan tar stegen mot självständighet. Ett självständigt Kurdistan är en rättighet som vår nation som förtjänar och är berättigad till, en nation som genom historien blivit utsatt för många orättvisor!
Rådande historiska omständigheter och möjligheter för vår nations fördel skall inte få offras på grund av inhemska konflikter. Vi hoppas att alla politiska, religiösa och etniska parter samt civila och offentliga organisationer och institutioner skall åsidosätta sina konflikter med varandra och därmed samarbeta och agera gemensamt i självständighetsprocessen med en förenad röst och kraft!
Ärade president, miljoner kurder och folk från Kurdistan som är utspridda över hela världen hoppas på och har det gemensamma målet att Södra Kurdistan uppnår sitt självständighetsmål och därmed blir ett säkert och tryggt tak över alla kurders huvuden!
Vi önskar att det bredaste möjliga samarbetet och samverkan mellan alla kurdistans politiska parter förverkligas och att självständighetsprocessen får ett lyckat resultat. Er roll i att skapa enighet och att leda självständighetsprocessen till ett lyckat resultat i trygghet och säkerhet är mycket viktigt.
Må alla få veta att i denna heliga självständighetsprocess står vi med ER helhjärtat!
Initiativet för Kurdistans självständighet
-----------------------------------
RUSSIAN

Президенту Южного Курдистана Масуду Барзани
Уважаемый Масуд Барзани!
Мы придерживаемся мнения, что текущая конъюнктура в Ираке, Ближнем Востоке и во всем мире создает подходящие условия на пути к независимости в Южном Курдистане
Учитывая историческую несправедливость по отношению к независимости Курдистана, естественно, курдский народ имеет законное право добиваться независимости
В этот исторический момент, когда на повестке независимость Курдистана курдские партии не должны тратить свои силы впустую на внутренние противоречия и конфликты
Мы ожидаем и надеемся, что как гражданские, так и официальные институты отложат в сторону свои политические, религиозные, национальные и социальные различия в поддержку независимости путем полного национального единства
Уважаемый Президент, Независимость Южного Курдистана является мечтой миллионов людей в Курдистане и во всем мире, поскольку только независимость может восстановить историческую справедливость в отношении народа Курдистана
Мы надеемся и требуем единства всех сил в Курдистане для поддержки процесса независимости Южного Курдистана
Вне всякого сомнения, Ваша роль в достижении этой цели является одной из самой значимой
Мы заявляем всему миру, что на пути к достижению независимости Южного Курдистана мы с Вами до конца