Innocence, freedom and being black is not a crime.
179
people have signed this petition.
Add your name now!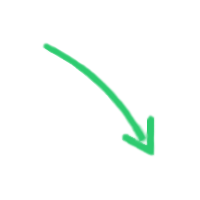 179

people

have signed.

Add your voice!
Maxine K.
signed just now
Adam B.
signed just now
Oyebode Oyetunji,a black entrepreneur and owner of Herbmor Compounding Pharmacy (this business was started 3 years ago with all their savings after no bank in Florida would give them a business loan) in Pembroke Pines was arrested and taken away from his home and family on February, 27 2002, claiming that he was the leader of an Oxycontin ring (174 counts, based on one person\'s testimony, whom he had earlier reported to the authorities for trying to fill fake prescriptions). As a result, his license to practice pharmacy has been revoked and his pharmacy has been shut down. Of all persons arrested in relation to this case (approximately 9 other people), Bode is the only one still in jail on a two million dollar bail bond. Bode is an American citizen and not a flight risk. He deserves more respect and dignity. Bode has always claimed his innocence but the prosecution and judge have a different agenda, it seems. These counts were reduced to one count of racketeering because they have yet to find any evidence that Bode is guilty. A finger-printing exam proved Bode did not write any of the prescriptions. The so-called witness who testified against Bode was released on a twenty thousand dollar after her testimony incriminating Bode, thereby cutting a deal with the prosecution. Two appeals were filed to remove the judge due to his obvious bias but proved futile as he bluntly refused to be removed from the case. He openly stated in court that since Bode has the support of such high-profile family and friends, including his church (observed during a character witness hearing where there was representation of over 50 people in court to support Bode and Lola), they can all come up with the bond money and whoever raises that kind of cash (ten percent of two million dollars) must be presented before his court prior to posting the bail bond. The devil is working but God has shown himself (Bode was miraculously released for 17 days after spending 90 days in jail, following the reduction of the so-called bond to eighty thousand dollars). The judge decided that this was a mistake and ordered that Bode be put back in jail, after restricting him to his residential county and to report to pretrial services everyday, in person and by phone. Bode will be freed again in Jesus name. Bode needs to be at home with his family. Let\'s sign this petition to show our support for him and testify in God\'s name.
Sponsor
I am sending this out to every minority both in America and out, who is hard-working and wants to better their lives for their family. I believe in freedom and the right to live and work wherever I so desire, without harrassment. Most importantly, we have to fight for the innocent because it could happen to you and I. Bode is only an example for all of us. If they win, none of us are safe from this type of harrassment and sin against innocent minorities. Bode is a God-fearing man and he is so Innocent, it hurts. Sign this petition if you believe in freedom and to ensure this does not happen to you, your children, family and friends. Send this to as many people as possible so that all signatures can be presented to the department of justice. We need someone to take a close look at his case and raise awareness which would cause this case to be thrown out of court. These accusations belong in the gutters and Bode MUST BE ACQUITTED.