Injustice at The St Lucie FL Medical Center, Treasure Coast Behavioral Health Center
2130
people have signed this petition.
Add your name now!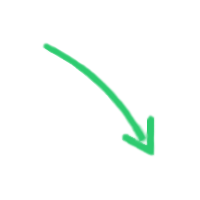 2130

people

have signed.

Add your voice!
Maxine K.
signed just now
Adam B.
signed just now
We are "The Addict's Mom", and are 20,000 strong and growing daily, we are a group that offers support, compassion, and understanding to those that have sons and daughters going through drug addiction and recovery. Many times drugs and alcohol are abused to mask an underlying mental illness.
We want fair treatment. It has been brought to our attention that a man named Daniel, who is troubled and has periods of psychosis has suffered outrageous injustice by the way St Lucie FL Medical Center, Treasure Coast Behavioral Health Unit that handled his care.
We, as Mothers will be the first to tell you that our children are sick, in dire need of treatment at facilities that employ trained professionals and have the tools necessary in the treatment of these disabilities. You chose not to use the tools, medication, and doctors available but to have him arrested.
Daniel was at this facility to receive help for his disability, not to receive a prison sentence. There is no help for him inside of a prison. How can our families trust your facility with our loved ones when they do not receive quality care? Please reconsider having mentally ill patients arrested.
For those unfamiliar with the story here is a short version.
IF YOU BELIEVE THIS IS WRONG PLEASE STAND UP WITH ME
Please Stand Up With me, not only for Daniel but for all those who are mentally ill, and mentally ill with substance disorder which seem to go hand in hand.
------------------------------------------------------------------------------ A note from his mother.......
My son Daniel is 23 old in October, he received permanent disability at age 21, he was committed to the state mental hospital when he was 20 to be stabilized for a few months and was baker acted at least 10 times in the last year. Three months ago he picked up a 2nd degree felony for pushing back one of the guards who jumped him at the psychiatric unit because after 5 days of being in his room he wanted to come out, the staff said no, he walked out anyway the staff jumped him and he pushed back .He was in a high level psychiatric hospital. Nobody got hurt.
At the age of 16, Daniel was diagnosed with Asperger's Syndrome, Bipolar Disorder, and Obsessive Compulsive Disorder and Paranoid Thought Content. As is common with individuals who suffer from mental illness, he began self-medicating in the hopes of feeling normal and accepted. Unfortunately, as a result, he now carries a dual-diagnosis of Substance Use Disorder and Mental Illness. Sadly, due to being abused by his father and bullied and beaten by his peers, he also suffers from Post-Traumatic Stress Disorder. My son is a sick young man! It breaks my heart into a million pieces. I wouldn't wish any of this on anyone but I am his mom and will do what I can to ensure that he gets help today and throughout his life as he tries to build a life for himself while managing very complex illnesses.

Daniel's history is a sad (but typical of those with a dual-diagnosis) tale that includes a vicious cycle of arrests for petty theft, jail, homelessness, and hospitalization. Many of those experiences have been horrific as he endured beatings at the hands of people he trusted. Because Daniel lacks the social skills to be housed in the general population at jail, he is often housed in solitary confinement. This practice only serves to worsen his anxiety and mental illness, often causing psychosis.

Over the years, I have become very well versed in the topics of addiction and mental illness. In addition, 7 years ago, due to my son's tragedy, I founded a group called "The Addict's Mom" (TAM) which is a national organization dedicated to helping mothers of children who suffer from the disease of addiction, with or without mental illness. TAM has over 20,000 members. I tell you all this so that you will know that I understand addiction and mental illness and work very hard to make a difference around the country. I am also not a parent in denial. My son is a very sick young man who needs treatment, not incarceration. Please allow me to help him.
My son deserves every opportunity to get well.
With the greatest respect and appreciation,
Barbara
Daniel's Mother