I NEED GOD
13
people have signed this petition.
Add your name now!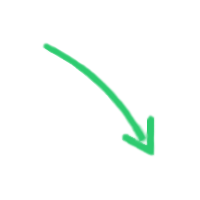 13

people

have signed.

Add your voice!
Maxine K.
signed just now
Adam B.
signed just now
UPDATE: Irene had come and gone, but this petition is not only for her, its for ANYONE that wants GOD to know by their hand they NEED him.
" for you have not because you ask not " thus sayeth the lord...
So many things have been happening in the world lately, ESPECIALLY, natural disasters, i.e. earthquakes, hurricanes, etc. Unemployment, Poverty, Homelessness. NY and the tri-state area just experienced an earthquake, now there is WAS massive Hurricane (Irene) hit NY and the ENTIRE eastern sea board, and its being said all over the media that when it hits, DEVASTATION will come upon its impact. BILLIONS of dollars in damage, more people homeless, going without food, there are SO many people right now (myself included) that couldn't afford to buy a bottle of water never mind being displaced. I am a TRUE Christian, I do not swim in sin, I abide by Gods law, Christ's commandments upon us, but its just one messed up thing after another, (can you relate to what I saying)? & maybe God is simply trying to get our attention? (AS YOU AWARE IRENE WAS NOTHING AS THEY PREDICTED) & EVEN A REPORTER ON NBC, BRIAN WILLIAMS SAID " IT APPEARS THAT JUST AS IRENE HIT NY SOMETHING WEAKENED IT "  Attention we have not been giving him? I pray to God everyday, every night, every afternoon, do you? Do you talk to God simply to talk to him? or are you only praying when you need something? I know I am in a spiritual trial, I know the date it started and the time April 1st 2010 2:30pm, I have LOST everything almost, my job, my truck, my finances, and COUNTLESS other things, are you in a trial? WANT IT TO END? This hurricane coming WE CAN STOP IT! " for where two or three are gathered together their I am in the midst " I stand in agreement with you, do you stand in agreement with me? If you do, sign your name upon this petition,(your full name, first, middle, last) TELL GOD YOU STILL BELIEVE IN HIM, AND YOU ALWAYS NEED HIS PRESENCE, GUIDANCE, MERCY AND LOVE.    " Knock and the door shall open, ask and you will receive ", thus sayeth the lord... " 
Father God you see me here in my situation, my fellow sisters, brothers, my family and friends, I COMMAND (out of my faith, not my strength) that YOU immediately and divinely intervene into our lives, what has been tarnished, restore it, what has been broken, fix it, what has been torn, sew it back to together with your spiritual thread, Now Father you see this storm Irene coming, I NEED you to bring it to an end, EXHAUST its winds, and DRAIN its rain, as people come here and sign this petition Father, the reports of Irene will show the storms death not its continued threatening life. I command this done and I believe it is done, in the name of your blessed son and my savior, Jesus Christ, Amen, and Amen. NOW that you have prayed the above prayer you have BELIEVE in everything you asked will come to fruition, NO DOUBTING, STAND ON HIS WORD, " for when you pray BELIEVE you have RECEIVED, whatever you may ask, and you shall have it by my Father who art in heaven " To EVERYONE that has social media sites like Facebook, Twitter, YOUTUBE, etc, POST this simple saying My name is _ _ _ and I NEED God. In these trying difficult times YOU need to have FAITH, for with it strikes HOPE, and hope leads to ASSURANCE, that everything will be ok, that all things through the Father are possible to those that BELIEVE. God bless EVERYONE of this great country, the world, and even the little green men on mars, AMEN! DOTC  
Sponsor
Terrence R. Kiellman - DOTC
Links