INDUCT ? and the MYSTERIANS ROCK AND ROLL HALL OF FAME
938
people have signed this petition.
Add your name now!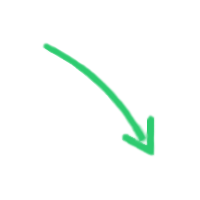 938

people

have signed.

Add your voice!
Maxine K.
signed just now
Adam B.
signed just now
How is it that a rock and roll band with a number one hit, a gold record winning song covered by a myriad of artists over the course of over 47 years, a song which has been used in television commercials,movies, the writings of Stephen King and even a viral video of a cat playing a keyboard with 1.3 million hits, is NOT EVEN NOMINATED for the ROCK AND ROLL HALL OF FAME????
On October 29, 1966, music history was forever changed when "96 Tears" became the #1 song on the Billboard Top 100. What was so historic about this moment in time isn't just that it was a number one hit by ? and the Mysterians, but who this band was, how they got there and the powerful influence this event continues to have on music and pop culture decades later. It's also about why they've never gotten the respect they deserve.
A self-promoted band of the children of Mexican migrant farm workers living in Michigan in the mid-1960s had virtually no chance of even making a record, yet ? and the Mysterians not only did so, but broke the mold with a song so memorable it is reported that John Lennon said 96 Tears was "the best rock and roll song ever written".
Originally formed in 1962, by the mid sixties the band consisted of Bobby Balderrama on lead guitar, Larry Borjas on bass, Robert Martinez on drums and Question Mark on vocals. With the addition of Frank Rodriguez on keyboards they shored up the early lineup until changes brought about by the military service of Larry Borjas and Robert Martinez brought in drummer Eddie Serrato and bassist Frank Lugo. The lineup today is essentially the same as it was then - Question Mark, Bobby Balderrama, Robert Martinez, Frank Lugo and "Little Frank" Rodriguez.

Erroneously dubbed a one hit wonder band, ? and the Mysterians actually followed 96 Tears with several other releases including "I Need Somebody" (#22), Can't Get Enough of You Baby (#56), Girl (You Captivate Me) (#98 – many stations refused to play it due to misunderstood lyrical content) and Do Something To Me in 1968 (also released by Tommy James and the Shondells, negating the further climb past #110 due to lack of publicity by their label) Sadly, their big hit was released by Cameo-Parkway Records, which was shut down by the Securities and Exchange Commission for stock fraud, leaving the band without a label and their money as well.
However, the decade-spanning influence of 96 Tears and ? and the Mysterians is without question. This band kicked open the door for bands who were neither white nor black. That door could never again closed.
Favorites of Dick Clark, ? and the Mysterians appeared numerous times on American Bandstand, Where the Action Is, Clark's "Cavalcade of Stars" tours, as well as other tv shows of the time such as Upbeat. Their unique sound, woven around a keyboard whine set them apart from other groups of the time and influenced scores of bands who began to
add piano and organ to their lineups.
Countless artists including Aretha Franklin, Thelma Houston, Garland Jeffreys, Big Maybelle, the Foundations, Music Explosion, Iggy Pop, David Bowie, the Texas Tornados, Jimmy Ruffin and even Bruce Springsteen have done covers of 96 Tears (there are reportedly over 100 recorded covers of this song).
By the 1970's the band had been labeled by Dave Marsh of Creem Magazine as one of the first PUNK bands and found a new audience at venues like CBGB's and other NYC locales where among the fans could be found the likes of Joey Ramone. The song 96 Tears was again picked up, this time as a garage punk anthem, covered by bands such as The Cramps, Primal Scream, The Residents, and The Stranglers.
? and the Mysterians have become known as "The Worlds Greatest Garage Band" by a whole new generation of fans.
"96 Tears" has been featured in a number of movie soundtracks including An American Crime (2007) , Cat's Eye (1985), More American Graffiti, (1975) Backdoor (2000) Getting Wasted (1980), Tijuana Blue (1972) and Stateside (2004), as well as on the TV shows "The Wire" (2002) and the season finale of "Preacher" (2016), as well as commercials for EDS, Pringles and "The Bachelor". Stephen King's 1999 novella "Hearts In Atlantis" weaves itself around "96 Tears". PBS routinely runs TJ Lubinsky's "60s Pop Rock and Soul" which premiered in December, 2011 featuring a show stealing ? and the Mysterians doing "96 Tears" to a standing ovation crowd. Even a furry creature called "Keyboard Cat" in 2014 has spawned over 1.3 million views of this cool feline playing "96 Tears" on the keyboard!
Numerous journalists starting in 1962 with James St James (The Real Hollywood) to David Fricke of Rolling Stone and Jeff Tamarkin, who first referred to the band as "the template for rock and roll", countless articles have been published about the sound and style of ? and the Mysterians and its influence on generations to come. The band was inducted into the Michigan Rock and Roll Legends in 2007 and in 2014, Mayor Christopher Shannon of Bay City MI, where the rock anthem was recorded, declared by mayoral proclamation that "96 Tears" is the "Official Rock 'n' Roll song of Bay City".
The criteria of the Rock and Roll Hall of Fame for induction indicates artists become eligible 25 years after the release of their first record. The rest of the requirements are that the artist has had influence and significant contribution to the development and perpetuation of rock and roll. In 2012, the RRHF opened Nominee voting to fans around the world, with the top five fan-voted nominees receiving just one ballot entry, which is weighed the same as an individual ballot submitted by the 600 members of the international voting body.
There is clearly no doubt that ? and the Mysterians have, from Mexico to Michigan, since 1962, continually influenced rock and roll in ways no other band could. Their influence, reaching across the decades into all genres of music, cannot be denied.
THE INDUCTION TO THE ROCK AND ROLL HALL OF FAME OF ? AND THE MYSTERIANS IS LONG OVERDUE.
Sign the Petition and Lets DO THIS!!!