INDONESIA WANTS ONE OK ROCK "WE COULD BE ONE FROM MILLIONS!"
173
people have signed this petition.
Add your name now!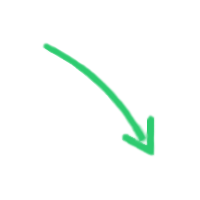 173

people

have signed.

Add your voice!
Maxine K.
signed just now
Adam B.
signed just now
Dream as if you'll live forever and live as if you'll die today 

 (C.h.a.o.s.m.y.t.h.) 
 夢は見るモンじゃなくsoかなえるモンでしょ?だからかなわない夢なら夢とは言わない!! Dream's aren't just for dreaming, SO, they're for fulfilling, yeah? So, a dream that you won't make happen isn't a dream at all!! 
(努努-ゆめゆめ) 
 Try to make it now. I don't want anymore regret. 'Cause time's never back 
(必然メーカー) 
 Say it "we can't end here till we can get it enough!!" 
(完全感覚Dreamer) 
 声にならない叫びは僕が声を枯らして 叫んで歌って伝わるまでわめいて 届くまで止めない!! 
My voice has become dry, a scream that could not be heard, I will keep on singing and screaming Until it reaches you, I won't stop!! 
 (じぶんROCK) 
Beberapa lirik lagu di atas tidak cukup untuk mewakili inspirasi yang telah diberikan ONE OK ROCK kepada kami. 
Simfoni rock yang harmonis dan syair yang inspiratif dalam setiap lagu merupakan karya terbaik yang pernah kami dengar. 
Mahakarya kalian telah... 
Membuat kami menyadari bahwa HIDUP adalah harta berharga yang tidak boleh disia-siakan. 
Membuat kami menyadari jangan pernah merasa sendirian ketika menghadapi kesulitan. 
Membuat kami selalu OPTIMIS untuk menuju masa depan. 
Membuat kami menyadari bahwa JANGAN PERNAH MENYIA-NYIAKAN KESEMPATAN yang ada di depan mata. 
Membawa dorongan positif ke dalam jiwa kami untuk menyadari bahwa HIDUP BUKAN HANYA UNTUK BERMIMPI, TETAPI JUGA BERUSAHA UNTUK MEMBUAT MIMPI ITU MENJADI NYATA. 
ONE OK ROCK adalah sebuah mimpi yang ingin kami wujudkan. Kami sangat ingin ONE OK ROCK datang ke Indonesia dan membuat orang lain juga mendapatkan apa yang telah kami dapatkan dari ONE OK ROCK. Kami ingin setiap orang mengetahui bahwa betapa ONE OK ROCK telah memberikan banyak inspirasi kepada banyak orang dan betapa ONE OK ROCK telah menjadi bagian hidup yang penting bagi para fans di Indonesia. 
Dan yang paling penting, kami ingin menunjukkan secara langsung bahwa fans ONE OK ROCK di Indonesia sangat mencintai kalian!! Kami ingin berterima kasih atas segala sesuatu yang telah ONE OK ROCK berikan kepada kami lewat karya-karyanya! 
So, please come to Indonesia and do live here!!! 
Please Please Stay Here Oh 
itsudemo everyday I miss you oh my baby 
I love you oh oh 
Na Na Na Na Na Na 
(P.P.S.H.) 
Petisi ini terbuka Untuk siapapun yang menginginkan ONE OK ROCK mengadakan live di Indonesia!! Terima kasih!!
Links