Indian Doctors' Appeal on COVID 19
31
people have signed this petition.
Add your name now!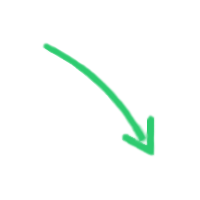 31

people

have signed.

Add your voice!
Maxine K.
signed just now
Adam B.
signed just now
Appeal by Doctors and Medical Volunteers Forum, a group of progressive doctors of India to the Central and State governments: To, All concerned institutions and friends: Trace and Test every Suspect. That is the only way out.
It is well known that we are in the midst of the gravest health crisis, this generation had known. The pandemic of Covid virus infection started in China and has now spread worldwide. In fact, it is now controlled in China but taking its toll in Europe and America. The flames have already reached our country. It is high time that we respond immediately taking into account the experiences of China, South Korea, Singapore, Italy, Spain and America.
China has successfully beat back the viral infection because it succeeded in confining it to Wuhan. Even though it did not recognize the gravity of the situation in the first half, it responded swiftly and with a military approach.
The main points of Chinese experience are:
It has locked down Wuhan from the rest of the country.
It has locked down Wuhan internally, i.e. all localities were locked down.
It has mobilized 1100 doctors from outside to Wuhan.
It had erected two new hospitals within days.
It has provided the doctors with enough numbers of PPE (Personal Protective Equipment), diagnostic kits, ventilators and medicines.
China has built innumerable number of quarantine facilities.
China has put doctors on rotation for twenty days each. No medical personnel shall go home during this time and will be in quarantine for another fourteen days.
China has mobilized hundreds of volunteers in Wuhan to deliver essential goods to public and to trace all suspects by making house to house rounds.
China has done this without disturbing the economy of the remaining country.
By these measures, and may be some more, China has now declared to be 'virus free'.
The situation in India is somewhat different. We did not succeed in testing and verifying the suspects in the entry points like airports. China had only one Wuhan, whereas we are now facing a dozen such epicentres. When China had locked down Wuhan, we had locked down the whole country without any preparations. This type of knee jerk reaction is bound to cause many problems besides turning out to be ineffective in controlling the spread of the deadly infection.
In this grave situation, we propose the following measures to be urgently taken to prevent the country from total disaster.
Trace and Test every suspect. This has to be done on a very large scale, much larger than is done in Wuhan.
Control rooms have to be erected in every mandal/ bloc/thaluka
Health workers and volunteers need to be trained in lakhs of numbers.
Health workers should be trained in collecting swabs and sending them for testing to the district centres.
Special technicians should be trained at a rapid pace to do molecular biology work.
All district hospitals should be made ready to handle ventilators. All private hospitals should be utilized for this purpose.
Each and every household should be screened for patients with the following symptoms:

Fever
Cough
Breathlessness
Sore throat

All suspected/recommended people should be quarantined forcibly.
Quarantines should be preferably arranged at govt facilities and not at home, as Indian houses are too crowded.
All rumours should be contained resolutely. Medical personnel should be given free hand to discharge their duties and any lapse to be dealt with mercilessly.
To achieve this goal the government should provide the following requirements in adequate numbers.
Diagnostic kits.
PPE (Personal Protective Equipment) for all medical personnel.
Facilities should be developed for treatment, which should be locked.
Medical personnel should be confined to the hospital without going home till the end of their duty rotation.
Medical personnel who complete their duty rotation should be quarantined for another period of fourteen days.
All villages should be isolated but no routine economic activity should be disrupted inside.
All factories should be restarted with adequate protection. Medical personnel who are not on direct emergency duty should be mobilised everywhere to teach the people to work and live in the new protected way.
All municipalities should take utmost care in maintaining sanitation.
All alcohol producing centres should be converted to Surgical Spirit producing centres.
All medical shops should be kept under surveillance not to black market drugs.
These measures should be done on an emergency and disciplined manner. No effort should be spared/ untried. If the government is willing to rise to the situation, we the undersigned doctors express our willingness to serve the country selflessly till the last minute.

This is Time for Action, not Inaction. Everybody should work, but in a Different Mode.

Dr. V. K. Konuri

All India Institute of Medical Sciences, Raipur