We, the People, Stand United Against Tyranny and Corruption
46
people have signed this petition.
Add your name now!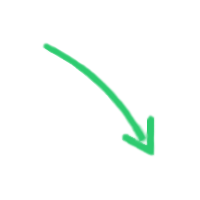 46

people

have signed.

Add your voice!
Maxine K.
signed just now
Adam B.
signed just now
We, the People, of the United States of America, stand united against tyranny and corruption, reaffirm our individual rights under the original U.S. Constitution, declare our freedom and privacy from intrusive government, and hereby announce demand for the immediate impeachment of President Barrack Obama for treason as well as indictments against Vice President Joe Biden, Sec. of State Hillary Clinton, Former Chief of Staff Rahm Emanuel, U.S. Attorney General Eric Holder, Sec. of DHS Janet Napolitano, Rep. Nancy Pelosi, Sen. Harry Reid, and specific current/former members of Congress which voted in favor of the Patriot Act and the Affordable Health Care Act, on violations including, but not limited to, the following federal statutes:
18 USC 2381 - Treason
18 USC 201 (b)(1)(A) - Bribery of Public Official
18 USC 201 (b)(2)(A)
18 USC 1505 - Obstruction of Proceedings before Depts, Agencies, and/or Committees
18 USC 241 - Conspiracy to Deprive Citizens of Rights

18 USC 402 - Contempt

18 USC 1001 (a)(1) - False Statements
18 USC 371 - Conspiracy to Commit Fraud
18 USC 1031 (a)(1) - Fraud Against the United States

50 USC 1541-1548 - War Powers Resolution
In addition, through the constant use of subversion, deception, and the seeming belief that citizens are ignorant to the founding documents, the U.S. Constitution has been continuously violated under Amendments I, II, IV, IX, X, XI, and XIV. Most blatant of these are the Patriot Act which encroaches heavily into the privacy guaranteed to the citizens under Amendment IV and the Affordable Health Care Act which itself has been deemed by a federal judge to be unconstitutional.
The labeling by the Department of Homeland Security of anyone who holds the U.S. Constitution in high regard or who has prior military service as "possible domestic terrorists" violates 18 USC 241 as it is a conspiracy to deprive citizens of rights guaranteed by Amendments I, II, IV, and IX of the U.S. Constitution.
The common practice during legislative sessions of promising special treatment and/or financial aid/compensation to secure the vote and/or support of an elected official by Congressional Leaders violates multiple sections of 18 USC 201 regarding bribery of a public official.
Article 4; Section 2; Clause 1 of the U.S. Constitution is clear and precise that the "citizens" of each State within the United States are guaranteed protections, but it does not however provide for "illegal immigrants" or even "resident aliens". Furthermore, Article 4; Section 4; Clause 2 guarantees each State within the United States protection from "invasion" and even "domestic violence" if requested. The failure to seal/protect the borders of the United States, enforce federal legislation regarding immigration, and the filing of a lawsuit directly against the sovereign State of Arizona is an indisputable violation of Amendment X of the U.S. Constitution.

The permission granted to the Mexican government to join in the aforementioned lawsuit is a violation of Amendment XI of the U.S. Constitution.
The recent authorization for military action against Libya without the approval of Congress is a clear and direct violation of 50 USC 1541-1548, also known as the War Powers Resolution, which is grounds for immediate impeachment.
Most serious is the ongoing misappropriation of taxpayer monies to foreign nations without the consent of We, the People, including, but not limited to the Palestinian leadership of Hamas, is direct grounds under 18 USC 2381 for indictment of treason.
Sponsor
G. Stephen Manning... I will support and defend the Constitution of the United States against all enemies, foreign and domestic; that I will bear true faith and allegiance to the same; that I take this obligation freely, without any mental reservation or purpose of evasion.. So help me God!
Links