EQUAL INDEPENDENCE UTAH!
53
people have signed this petition.
Add your name now!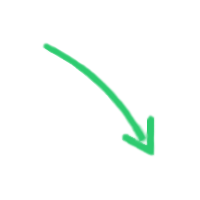 53

people

have signed.

Add your voice!
Maxine K.
signed just now
Adam B.
signed just now
BRING THE DISABLED PARKING VOLUNTEER PROGRAM TO UTAH!
How many of you honor, appreciate, and value your personal independence? What if your independence was ripped away from you because of another individual's selfish behavior? How would that make you feel?
This makes me feel like my rights are being violated and I feel extremely angry when individuals don't consider the rights and needs of other human beings before selfishly stomping on their ability to stay independent.
On a daily basis, individuals park in wheelchair/handicap accessible stalls without the legal authority granted to them by either a license plate or official plaque from their state. They feel like they are doing nothing wrong. Excuses have been heard like: "Oh, it will only be 10 minutes, I am not hurting anyone," and "It doesn't concern you so you have no right to confront me." By the time you call the local authorities, the offender has driven off without even a warning.
I am a North Ogden, Utah resident and I am in a wheelchair. I have experienced this firsthand. There have been times I couldn't pick up my elementary school age children timely from school because someone was illegally parked in the stall I desperately needed. I couldn't confront the individual at the time because I wasn't able to get out of my vehicle. My thoughts were, "Why is your child more important than mine that you feel justified to park in the stall that I need?" My children wondered, "Where is my mommy?"
The truth of the matter is, when an individual parks in the wheelchair/handicap accessible stall without the proper tag and authority,they are RIPPING SOMEONE ELSE'S INDEPENDENCE AWAY! People that are in wheelchairs, disabled veterans, and people that have other medical issues NEED those stalls. They can't even get out of their vehicles most of the time because the "regular" stalls are too little to get their wheelchairs out and people with other medical issues need the stalls closer to the buildings because they have been medically diagnosed with a condition where they are unable to walk for long distances.
How can someone feel that only parking in these stalls for 10 minutes illegally isn't hurting anyone?
States like Texas, Michigan, Florida, Washington, etc., have different disabled parking volunteer programs available that allows volunteers from their area which meet specific qualifications to enroll into a program that allows volunteers to help the community by enforcing tickets to offenders who are illegally parking in a wheelchair/handicap accessible stall without the proper license plate or plaque.These programs assist the local police departments and make the offenders take personal responsibility for their actions while giving independence back to those who deserve it!
Currently, Utah DOES NOT have one of these programs in place and it is desperately needed!
PLEASE!!! JOIN ME! SIGN MY PETITION!
Help the community by signing my petition. Together, we can inform and open the eyes of Utah State and House Representatives and let them know that there is a real need in bringing a "Disable Parking Volunteer Program" to Utah.
INDEPENDENCE FOR ALL AND ALL FOR INDEPENDENCE!