Increasing Hanalei boating permit cap
76
signers.
Add your name now!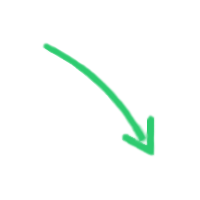 76

signers.

Almost there!

Add your voice!
Maxine K.
signed just now
Adam B.
signed just now
Aloha,
This is a petition to get the support of the community to increase Hanalei's current boating permit cap. There is a high demand for an increase in boat tour companies here on the North Shore and the current permitting process does not allow for the next generation, like myself, to have the opportunity to start a business. The only current option is to purchase an already existing boat company from one of the owners who moved here a long time ago for "the right price" which I'm told would be roughly close to a million dollars. I would like the same opportunity that was given to others before me to start up my own company and capitalize on the overflow of business that goes to waste each year. Business that could be going towards more locals by providing more boating jobs to skilled and experienced locals like myself. With the current permit limit I do not feel that myself and others are being given the same chance to prosper and there has been no new opportunities given to any of the current generation of waterman to start up a business for themselves the way the current boat owners received. Since the last permits were issued for Hanalei years and years ago, tourism has increase exponentially on the island, the cost of living has skyrocketed, and with this a demand for higher paying jobs and business for local people.
I believe that Hanalei's environment can handle more commercial boats. There are roughly 20 commercial boat companies running out of Kekaha with an after the fact permit cap at 10. In contrast, there are only 5 out of Hanalei and 2 out of Anini, which does not come close to addressing the amount of tourists here on the North Shore. By allowing more permits for Hanalei not only would it provide more locals with the opportunity to address an underserved part of the market here on the North Shore, it will also help to alleviate some of the traffic on our main highway by not forcing visitors to drive all the way across the island to the Westside as a last resort to get on a boat tour. There is a long history with boating out of Hanalei, and at one point a long time ago perhaps there were too many boat tour boats operating out of Hanalei river (approximately 35), taking up parking, operating with 2-stroke engines that are harmful to the environment, etc. But today, the amount is too little, and there is a need for more jobs throughout the community. The modern engines being used today are 4-stroke engines that are much more efficient with barely any emissions. As tourism grows and the demand for outdoor experiences increases, opportunities should be presented to those who possess the experience to deliver quality authentic service.
I feel strongly about this issue because young people like myself find fewer and fewer opportunities to make a living here at home. I feel that those in my generation who were born and raised here have been slighted as old regulations make it increasingly difficult to use our natural skills and experience. Skills that would allow us to make an honest income for ourselves to support our families and our community. I'm asking for a fair shot and I'm pleading that there be a change in policy so that people like myself with extensive ocean knowledge, history, and experience be given an equal opportunity like others before me were given.
Please help me if you can by signing this petition, and helping to get others to sign it. Mahalo in advance!
ALOHA