Increase Women's Services Wages
26
people have signed this petition.
Add your name now!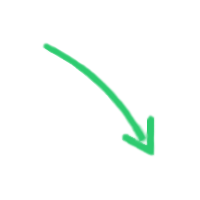 26

people

have signed.

Add your voice!
Maxine K.
signed just now
Adam B.
signed just now
To Whom It May Concern,
Over the past 18 months, the cost of living in Utah has increased tremendously. The Women's Services Registered Nurses are requesting a pay raise that can compete with the increased cost of living. According to Deseret News, "U.S inflation hits another 40-year high, Utah among states with nation-leading rate over 10%." With rising gas, housing, food and all other goods, we deserve a higher compensation than the 0.75 cents that was given to Registered Nurses across the Women's Services Department. The average pay for nurses in Utah alone is $37.31 with the top 90% being paid 57.81 per hour, according to the U.S Bureau of Labor. Most other jobs have increased their starting pay. We are requesting that you meet the rising costs of living.
Over the past two years, we have had to endure the effects of Covid. We adapted to the situation by taking on additional responsibilities. We have taken care of multiple Covid positive mothers and their newborns, posing an increased risk to us nurses and our families. We have had to make necessary changes to our staffing and units. To prevent the spread of Covid we made an additional change and closed our nursery leaving multiple shifts without the extra nurse to help newborns. This affects nurses because they are having to take care of distressed newborns, along with their full patient load. We have also been short staffed multiple times and often over our patient ratio. The Registered Nurses in Women's Services have been greatly impacted by Covid along with the other employees at Timpanogos Regional Hospital.
Additionally, we have also taken on the responsibility of completing the CCHD testing on newborns to help lighten the load of our Respiratory Therapists. Without proper training we have taken on surgical cases like hysterectomies or mastectomies because of hospital overflow. We have also helped out numerous times on other units across the hospital when needed. Many of the Registered Nurses have floated and taken patients in COVID ICU, ICU, Medical/Surgical, and other units.
An amazing accomplishment that Timpanogos Regional Hospital has obtained is Magnet Status. Employees and Registered Nurses at Timpanogos Regional Hospital including those on Women's Services have had to modify our protocols and everyday duties to help the hospital reach this status. This included coming in on our days off to help prepare and speak with magnet representatives. We deserve to be compensated for the dedication that goes along with the title Magnet Status.
In conclusion, we have put hard work, dedication, training, and compassion into every day. We strive to always increase patient satisfaction which keeps our patients returning with each additional pregnancy and birth. We stay up to date on additional certifications that are needed to care for such vulnerable populations like Neonatal Resuscitation Program, STABLE, and others. We also train for hemorrhages and high risk blood pressure emergencies. We attend deliveries and ensure that the mother and her newborn are properly attended to and provide excellent patient care throughout their entire stay.
We are requesting a 40% pay raise that competes with the cost of living and correlates to the amount of professionalism we portray and all of the responsibilities we take on in Women's Services. We have added a petition signed by the nurses in our department as a sign of unity. We want our raise request taken seriously and would like a response within two weeks. Thank you so much for your time and consideration of our request.
Women's Services Registered Nurses