Increase Utah Nursing Wages
693
people have signed this petition.
Add your name now!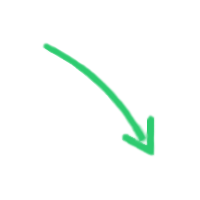 693

people

have signed.

Add your voice!
Maxine K.
signed just now
Adam B.
signed just now
My alarm clock rings, my eyes slowly open and I reach to silence my phone noting it is 4:55AM. I quickly get ready for the morning and step into my economy vehicle ready for my 30-mile commute to the hospital. I have gotten used to the routine, but it has never become easy. As I drive the dark empty early morning roads, my mind wanders, I begin to think to myself, is this job worth it? I love my job, but its getting harder and harder to afford to keep this job. I recalled another nurse just left the unit to be a travel nurse getting paid more than twice the rate we get paid to do the same thing in a different area. The only reason that nurse left was because she couldn't afford to stay, so now we are scrambling to cover her shifts (or being forced into mandatory overtime), until we can hire another new person, wait for them to get trained so they can get on the schedule. How does that make sense? I thought more about how those most loyal to the organization seem to be the most underappreciated, undervalued, and underpaid. Before I know it, I am slowly pulling into the hospital parking lot, stepping into the icy cold morning air, and heading in to dress in my scrubs. I am ready to provide the best possible care for the next 12+ hours to individuals who may not make it through the day alive without help from our team. I am now too focused on saving lives to think more about being undervalued. I am strong, loyal, intelligent, kind, and resourceful, but my value seems to be overlooked by administration, and I continue to see the gap expand between my pay and the cost-of-living.
It is sad to see that the very nurses who are giving such a high level of care, are now feeling the need to leave their jobs. The turnover we have seen as a hospital in the last couple of years has been very high. Uncountable years of knowledge and knowhow have regrettably left our system. The causes for these losses are many, but consistent among them is that our frontline workers do not feel that their contributions and sacrifices are being met with gratitude. "Heroes Work Here" banners are a laugh in the face to the many people that have worked tirelessly to keep this great hospital what it is and to keep our patients safe.
With yearly increases amounting to less than $1, mandatory overtime shifts imposed, temporary incentive pay offered month to month, and taking nurses from their home units and floating them to units without proper staffing, one can't help but feel that the intent of our organization is to get through each month doing everything possible to not raise the base pay of its employees.
We are not experiencing a nursing shortage; we are experiencing the revolt of an undervalued workforce.
The Bureau of Labor Statistics estimates that 18% of healthcare professionals have left medicine since February 2020 and of those remaining, 31% have considered leaving their current hospital. The 'national nursing shortage' is the direct result of undervaluing some of our most instrumental and capable healthcare workers . The inflated travel contracts that many of our qualified colleagues are taking is the perfect example of highly valued individuals being undervalued, underpaid, and being treated as expendable. This critical loss and lack of healthcare workers cannot be attributed to the individual, but to the organizations that employ them. A 2007 report from a sample of 237 healthcare organizations indicates that nurse workforce and staffing issues, including turnover, were ranked only 7th in their list of concerns. The bigger topics of import on that list included reimbursement issues, government regulation, quality of care, and uncompensated care. It all boils down to the bottom line.
Nursing Solutions, Inc. surveyed over 3,000 health facilities between 2015-2019 to better understand healthcare turnover rates and causes. NSI highlighted the following causes for staff turnover:
• Desire for career advancement
• Retirement
• Seeking more competitive wages
• Workload and staffing ratios
Understanding that the causes of healthcare turnover are multifaceted, the HCA system does attempt to address many factors that increase retention. However, competitive wages are decidedly not among them.
We live in a booming market with increasing income disparity.
Utah has been consistently rated as one of fastest growing states in the nation as well as number 1 in the nation for its economic growth. Utah has had the fastest growing job market in the nation for the last 10 years. The Bureau of Labor Statistics shows the national mean pay for general/surgical hospital Registered Nurses in 2021 was $40.88/hr, while the mean pay for nurses at comparable hospitals in Utah County is $33.61/hr. As Utah's housing market has grown. The median single-family home price in Utah County climbed to $589,450 in February 2022 up more than 29% from prior year. Rents have also increased and our March 2022 rate of inflation is conservatively estimated at 8.53% compared to prior year. In the face of rapidly growing living expenses and a bustling economy Utah nurses are earning 19.52% less than the national average and are not seeing pay increases commensurate with increased cost of living or the value they present in their roles. This disparity in finances is a primary reason that so many healthcare workers in Utah are at an impasse and finding it imperative to seek new employment in order to remain living in this state. As cost of living continues to increase, a healthcare worker's salary will only afford them a dwelling too far away to commute. Something must be done to protect our remaining staff.
I am not the first person to recognize that retention costs less than turnover. This is the bottom line.
A 2002 study found that nursing turnover costs ranged from $62,000 - $67,000. In a 2008 retrospective study, the Journal of Nursing Administration applied several consumer price indexes to the 2002 study and adjusted for price variation over time; the updated data indicated the cost to replace a nurse was $82,000 - $88,000. Approximately $20,000 increase over a 6-year period. The majority of this cost comes from overtime, travel nurse contracts, bed closures, and patient deferrals due to staff shortages. These numbers do not reflect current travel nurse surge rates, pandemic nursing demands and burnout, or the 14 years of inflation to meet our current climate. In fact, NSI reports that travel nurse contract rates have increased over 200% during the course of this pandemic and for every 20 travel contracts eliminated, a hospital would save ~$3,084,000.
I am a sincerely proud employee of HCA. Even still, our frontline is clearly undervalued and underpaid in the current market. We ask to be compensated fairly for our education, professional licensure, experience, and crucial contributions to HCA, i.e., helping TRMC achieve Magnet status as one very recent example. It should be noted that a hospital that was awarded that title should be leading the charge in compensating its nurses in such a way that shows them how valuable we are. We need a geographically livable wage so that we can live and work here. Heroes should be able to afford to live where they hero.
To this end we ask that you:
Raise nursing wages by a minimum of 40% before the end of FY22 so that:
Starting wages for new staff match at least the national average
Wages of experienced staff adequately reflect their knowledge, experience, and clinical contributions