Increase the Liquor License amount in Penn, New London, London Grove, and Franklin Townships.
34
people have signed this petition.
Add your name now!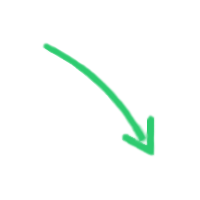 34

people

have signed.

Add your voice!
Maxine K.
signed just now
Adam B.
signed just now
Many large businesses or chains of restaurants inquire to open up in this area; Giant or New London. But often never make the move due to the limited availability of a liquor license. Many families often waste gas heading up north towards Glenn Mills or Kennett Square, or go down south towards Newark or Christiana because simply, they have no where to go to have a decent enjoyable meal where alcohol is served. Around here, we don't have much variety. Sure, we can get a sub, or Chinese, or takeout, but that isn't everyones choice of taste. Penn Township and surrounding areas (New London Township) simply don't make it easy for a new chain or business or large store to move in. Shopping centers have looked into coming here, but have backed out, because again, they cannot get enough restaurant chain to move in to complete their center. Time is evolving and defiantly want my children and their families to settle close to this area, but also want them to have an enjoyable way to get out of the house, but stay near and dear to home. I'm sure i'm sharing many relatable thoughts.
It's became noticeable that we're more worrying about supplying home's to people and collect taxes from those living here and increase the township population rather than supplying those who currently live here with entertainment or places for families to go.
I was recently at wal-mart and overheard a group of people talking about how there is no-where to go. We have nothing in the township, and how liquor licenses are scarce.
Here are some comments made regarding this ongoing issue:
Probably not once they realize penn twnship only awards one liqueur lisense that's taken by brew station...we need to petition for change in penn township - this isn't post prohibition anymore...
----
All I know is when giant shopping center was being built chain restaurants were looking into moving in- until they found out they couldn't get a lisense - like olive Garden...Look how fun oxford andKennett and chadds ford is with all their restaurants - why can't west grove/penn be the same?
----
It's ridiculous. Keeping the township to one license... So silly. Slightly off topic, but I wish we had a movie theatre somewhere between WG and Oxford. Considering the population i ncrease, I would think there would be plenty of business.
----
If enough citizens in the Borough sign a petition, then opening the borough to allow liquor would be on the next election ballet
----
Would be cool to get some sort of "main-street" in the WG or NL area. It's never too late to start one, maybe we could start collecting donations. It's starting to get annoying to drive 30 minutes to get anywhere fun.
----
While I, the petition organizer do not have any plans as of right now to bring this up to the Township... I DO however give permission to anyone who is looking to present this to the board when the petition comes to a close!