Increase doTERRA Amazon sales price minimum to no less than 20% above wholesale prices, and prohibit free shipping option on Amazon.
546
people have signed this petition.
Add your name now!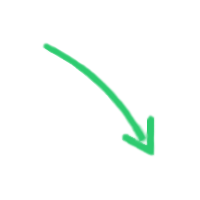 546

people

have signed.

Add your voice!
Maxine K.
signed just now
Adam B.
signed just now
After spending time and money sharing and teaching people about doTERRA's essential oils and products,Doterra Independent Product Consultants are losing sales and enrollments to Amazon online sellers.
doTERRA's Online Auction/Mall Agreement states that "IPC specifically agrees not to list, advertise, or sell any doTERRA products at less than ten percent(10%) above the dōTERRA wholesale price."
Potential customers and new enrollments are purchasing from Amazon because, with Amazon's free shipping option, their total cost comes out to below wholesale prices. Amazon sellers are selling their products at only $1-2 dollars above wholesale prices. Once the customer saves the $35 they would have spent on getting a wholesale membership, plus the nearly $9 shipping, who can blame them for wanting to go with Amazon?

It is obvious that those selling on Amazon are using their online Amazon store as a prospecting platform.
Not only can IPC's not compete with Amazon prices, they do not have the means to pay upfront for product stock, nor can they pay the $1,000 fee to doTERRA required to be allowed to be a seller on Amazon.
Long-time and new IPC's alike are becoming increasingly discouraged by the company's lack of sympathy for their lost sales and potential enrollments. Many are disheartened that, based on their allowing sales lost to Amazon, doTERRA does not appear to be concerned about the average IPC.

Unfortunately,theIPC's who are selling on Amazon, are reaping the benefits of other IPC's hard work. Other IPC's introduce people to and educate them about the products, spend days, sometimes weeks following up, and their own money to fill and give out samples, only to lose the hard earned sales to Amazon. Those who are pursuing doTERRA as a business are discouraged, de-motivated, and upset by these Amazon sales.
Many IPC builders are quitting the business all together because they are so discouraged by losing so many sales to Amazon. It is impossible to know how many sales have been lost, or how many potential builders have been taken by Amazon sellers.What is clear however, is thatas IPCs quit, they leave behind unsupported team members and customers, and no longer count for the rank advancements, bonuses, and unilevel commissions for their upline. This underminds the very reasons for which so many decide to go with doTERRA as a business opportunity to begin with.
Yet when approached about the problem, doTERRA simply quotes their Online Auction/Mall Agreement which allows Amazon sales with a $1000 fee payed to them, thus favoring those IPCs who have the means to keep product stocked with Amazon and pay the $1000 fee.

We need your support to see this policy changed so that IPC's everywhere can feel that the teams they've built, and their income, and rank advancements are secure, and that their efforts to introduce and teach people about doTERRA's products have not been wasted to Amazon sellers.
Many of us have decided to go with doTERRA as our essential oil company because of the amazing products and business opportunity that it presents. However, as we lose sales and builders on our team, we must stand together to let the company know that we do not agree with the Amazon policy.
With your support, we will appeal to doTERRA to increase the amount required to sell products on Amazon.com from no less than 10% above wholesale prices to no less than 20% above wholesale prices, and prohibit the free shipping option. This will level the playing field for all doTERRA Independent Product Consultants, and ensures that fewer sales and potential enrollments will be lost to Amazon sales.

Help us see this through with your signature on this petition.
The Amazon policy is potentially crippling to IPC small business owners and their growth. With your help, we can see this policy changed.
Thank you for all that you do,

Laurel, Gold ranking doTERRA IPC