Include contingent faculty and staff in PSC vote on Pathways
144
people have signed this petition.
Add your name now!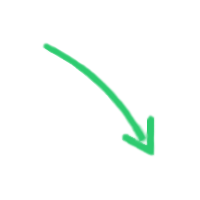 144

people

have signed.

Add your voice!
Maxine K.
signed just now
Adam B.
signed just now
Dear Members of the Executive Committee and Delegate
Assembly of the Professional Staff Congress:
We, the undersigned faculty, are writing to express our
dismay at the Professional Staff Congress's (PSC) decision, in its scheduled
vote of no confidence on CUNY's Pathways initiative, to exclude adjunct faculty
members, Graduate Teaching Fellows (GTFs), Higher Education Officers (HEOs),
College Laboratory Technicians (CLTs), among others, from participating in this scheduled referendum.
On April 25th, the PSC's Delegate Assembly (DA)
voted to support the proposal from the union's Executive Committee to restrict
voting to so-called full-time faculty only. The justifications for this decision
given at the DA focused on the difficulty of quickly compiling a complete list
of voters in order to proceed with vote this term; that matters of governance
regarding Pathways fall, in terms of workload, to full-timers; and, given that
the audience for this vote, CUNY administration, disregards the opinion of the majority
University workers, the PSC should not feel compelled to include them either in
the name of "smart tactics."
This betrayal of the principle of union solidarity reflects
the problem of two-tier consciousness which pervades the unsustainable system
of labor inside higher education. We don't doubt that assembling a list of
eligible voters would be a labor intensive process given the irregular nature
of contingent employment. It's an effect of an unjust system which the union is
obliged to manage. Many workers would be more than happy, if compensation were
available, to take on a share of administrative labor and governance that is
borne by those in the full-time minority, less than 40% of CUNY's instructional
staff. It's worth noting that some adjunct faculty donate their labor and hold
at-large seats on Faculty Senates across the University.
Our outrage at the PSC's marginalization of the majority of
CUNY faculty and workers, including those who teach the overwhelming share of
the general education courses affected by Pathways, should not be misconstrued
as an effort to discourage those who receive a ballot from the American
Arbitration Association from participating in the vote of no confidence on
Pathways.
We call on the PSC leadership and Delegate Assembly to
reverse this shameful exclusion and apologize to the majority of workers it
supposedly represents.
Signed,

Angelo Angelis, Assistant Professor, Hunter College
Stanley Aronowitz, Distinguished Professor, The Graduate Center
Aegina Barnes, Lecturer, York College
Marshall Berman, Distinguished Professor, City College and The Graduate Center
Martin J. Burke, Associate Professor, Lehman College and The Graduate Center
Michael Busch, Adjunct Lecturer, City College
Christina Chala, Honors Advisor, Macaulay Honors College, Baruch College
Sarah Chinn, Associate Professor, Hunter College
Patricia Clough, Professor, Queens College and The Graduate Center
Paisley Currah, Professor, Brooklyn College
James De Lorenzi, Assistant Professor, John Jay College
Katherine DeLorenzo, Adjunct Lecturer, Hunter College
Jonathan Epstein, Adjunct Assistant Professor, John Jay College
Stuart Ewen, Distinguished Professor, Hunter and The Graduate Center
Johanna Fernandez, Assistant Professor, Baruch College
Michael Philip Fisher, Adjunct Lecturer, Hunter College
Shirley Frank, Adjunct Assistant Professor, York College and NYC College of Technology
Jennifer Gaboury, Full Time Lecturer, Hunter College
Tami Gold, Professor, Hunter College and The Graduate Center
Samira Haj, Professor, College of Staten Island and The Graduate Center
David Harvey, Distinguished Professor, The Graduate Center
Jennifer Hayashida, Distinguished Lecturer, Hunter College
Anissa Helie, Assistant Professor, John Jay College
David Julian Hodges, Professor, Hunter College
Elizabeth Hovey, Adjunct Assistant Professor, John Jay College
Daniel Hurewitz, Assistant Professor, Hunter College
Sandor John, Adjunct Associate Professor, Hunter College
Allison Kavey, Associate Professor, John Jay College
Frank Kirkland, Professor, Hunter College
Henry Lesnick, Professor, Hostos Community College
Harriet Luria, Associate Professor, Hunter College
Kevin Lynch, Assistant Professor, York College
Douglas A. Medina, Higher Education Officer, Baruch College
Robyn Marasco, Assistant Professor, Hunter College
Karen P. Miller, Associate Professor, LaGuardia Community College
Diane Menna,Queens College, Adjunct Lecturer
Immanuel Ness, Professor, Brooklyn College
Rupal Oza, Associate Professor, Hunter College and The Graduate Center
Rosalind Petchesky, Distinguished Professor, Hunter College and The Graduate Center
Frances Fox Piven, Distinguished Professor, The Graduate Center
Peter Ranis, Professor, York College and The Graduate Center
Conor Tomás Reed, Graduate Teaching Fellow, Baruch College
Lynn Roberts, Assistant Professor, Hunter College, School of Public Health
Israel Rosenfield, Professor, John Jay College
Michael Seitz, Adjunct Assistant Professor, John Jay College
Zachary Shirkey, Assistant Professor, Hunter College
Alyson Spurgas, Adjunct Lecturer, Sociology, coordinator of the Adjunct Project, The Graduate Center
John A. Stern, Assistant Professor, John Jay College
John Wallach, Professor, Hunter College and The Graduate Center
Kalle Westerling, Graduate Teaching Fellow, Hunter College
Links