Inclusion of Manipuri language (one of the langauge of 8th schedule of Constitions of India) as one of the associate language of Assam.
58
people have signed this petition.
Add your name now!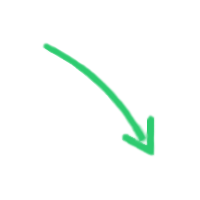 58

people

have signed.

Add your voice!
Maxine K.
signed just now
Adam B.
signed just now
We, the undersigned demand the Inclusion of Manipuri Language as Associate Official Language in Assam, Under Article No.347.
Backgorund :
The Manipuris have settled in Assam since the 16th Century during the reign of Swargadeo Suhungmung in various districts of Assam. The Manipuris(Meiteis) in Assam have contributed heart and soul to the core of development in the state with kind favour by the state Government in every aspect of life. Unfortunately,the recent amendment bill passed in 2019 by the Government of Assam has taken away the Manipuri youths of their right to appointment in jobs causing great concern to one and all.

As per the recent bill passed by the Government of Assam,job applicants will now have to qualify in either of the Assamese or Bengali or Bodo language which has created challenges for large number of Manipuri youths having requisite qualifications of civil service but studied in Manipuri medium schools and not studied either of the languages mentioned. The amended rules have highly demoralized many civil service aspirant Manipuri youths causing them depression and feeling of discrimination with low esteemed.This also disrupts the doctrine of equal opportunities laid down in the article 14 of the constitution.

We would also like to outline few of the key points on current status of Manipuri Language:

(1) Large population of Assam speaks Manipuri as mother tongue which are settled in different districts of Assam and Manipuri language has been studying upto postgraduate level in University namely Assam University, Silchar, and upto graduate level under Gauhati University, Guwahati.

(2) In Assam since the year 1956 Manipuri language has been taught in the lower primary schools as a medium of instructions.

(3) Since 1963 Manipuri language has started to be taught in ME schools.

(4) Since 1976 Manipuri has been taught at the high school level.

(5) Since 1979, Manipuri medium has been allowed in the High School Leaving Certificate (HSLC) Examination and till date up to Degree and Master degree level along with M.Phil, and Ph.D. in Assam University, Silchar, and Manipur University, Kanchipur, Manipur.

So,we, the Manipuris, have been studying and learning in Manipuri medium since its inception in 1956 i.e., for the last 65 years at the Lower Primary and then upgraded up to PhD level.

Taking in to account the facts above, we urge to the concern authority to kindly consider our following requests for the interest of the future of our Manipuri Youths and Students in Assam:

.1) Inclusion of Manipuri language along with Assamese, Bengali and Bodo in all the written examinations conducted by different Departments of Government of Assam including Combined Competitive Examination (CCE) conducted by APSC and in various job recruitment conducted by any recruitment agencies including Bank and India Posts.

2) Inclusion of Manipuri language in the list of qualifying papers along with Assamese, Bengali and Bodo in the main examination of APSC.

3) Inclusion of Manipuri literature as one of the optional subjects in the main examination of Combined Competitive Examination of APSC along with other six literatures.

4) Declaration of Manipuri language as one of the Associate Official Languages of Assam.

5) Creation of a permanent policy for the protection, preservation and promotion of Manipuri Medium Schools in Assam.

The entire Manipuri community across Assam and all over the world would
like to request our honorable Chief Minister to please give us the equal
rights confiscating act of discrimination and make necessary
arrangements to eliminate these miserable plights suffered by the
diligent students and youths which will restore them, their hope and
aspirations for a better future and paving way in building our great
Nation.

With WARM REGARDS,

Joint Meitei Forum Bengaluru.