Include Wilbur Robinson in Disney/Pixar's "The Incredibles 2"!
13
people have signed this petition.
Add your name now!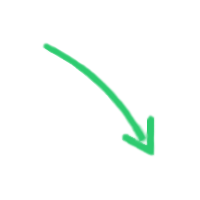 13

people

have signed.

Add your voice!
Maxine K.
signed just now
Adam B.
signed just now
Many Disney 3-D animation fans know and love him: Wilbur Robinson. A cool, time-travelling kid from Disney's "Meet the Robinsons" (2007), Wilbur is one of the most popular characters from "Meet the Robinsons" among fans of the movie, as well as fans of Disney/Pixar's "The Incredibles".
Unfortunately for "Meet the Robinsons", unlike "The Incredibles", "Robinsons" is unlikely to get a sequel from Disney. Despite reaching #2 at the box office in its' opening weekend, and earning mostly positive reviews from critics, "Robinsons" was not as successful as "Cars" or "The Incredibles" in terms of box office revenue. "Robinsons", however, was the first 3-D animated movie from Disney that was not by Pixar, so it seems fitting that Wilbur, the most popular character from "Robinsons" among fans, could get a role or cameo in "The Incredibles 2".
Since the release of "Meet the Robinsons" in 2007, many fans of both movies have also supported a friendship, or relationship, between "Incredibles" member Violet Parr, a.k.a. "Invisigirl", and Wilbur Robinson. Fan support includes fan art from DeviantART's bonka-chan, who is currently working on pitching "The Paperman Project" to Disney; fan stories or fanfiction from several fans on Fanfiction.net and DeviantART; and comments by fans on several different Disney/Pixar fan sites, social media, DeviantART, and Fanfiction.net.
Despite being from different periods of time, respectively, both Violet and Wilbur are around the same age in both of their movies (13-14) and both have abilities that could be regarded as "superpowers": invisibility and force fields for Violet, and time-travel, via time machine, for Wilbur. If Wilbur were to be included in "The Incredibles 2", he could not only build a relationship or friendship with Violet, but interact with the rest of the Parr family ("the Incredibles"), and also possibly serve a major or minor role in the plot of "The Incredibles 2".
Even if having Wilbur as a part of "The Incredibles 2" would be too much, a cameo would be perfectly fine! For a cameo, this petition would be looking for something along the lines of the cameo of Eugene and Rapunzel from "Tangled" (2010) in "Frozen" (2013).
Let Brad Bird, the creator of "The Incredibles" and the screenwriter for "The Incredibles 2", and Disney know just how much we'd like to see Wilbur Robinson in "The Incredibles 2" by signing!