In Support of Frank Oldham, Jr - A Signed Petition from Former NAPWA Board Members and HIV/AIDS Advocates and Activists
118
signers.
Add your name now!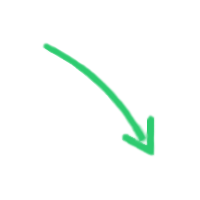 118

signers.

Almost there!

Add your voice!
Maxine K.
signed just now
Adam B.
signed just now
The signers of this declaration believe that Frank Oldham Jr. has become a victim of a personal vendetta held by a few former National Association of People with AIDS (NAPWA) Board members. History will not view well those behind this effort to intentionally discredit Frank.
We believe that the demise of NAPWA was caused by a combination of these Board members' failure to meet their fiduciary responsibilities, including fundraising, and self-interest by some Board members who worked for organizations that competed for the same funding as NAPWA. Rather than admitting their own responsibility, some of these Board members have gone to great lengths to unfairly prosecute Frank Oldham, Jr.

Their actions included convincing the Montgomery County Maryland States Attorney to investigate their claim that Frank embezzled over a hundred thousand dollars – a claim that the States Attorney found a lack of evidence to support.

What the Court found, and what Frank acknowledges, is that after he tendered his resignation but before that resignation date occurred, he paid himself money he thought he was owed for his remaining salary and for unused vacation time – about $11,000. He needed this to pay his rent and to pay for his HIV medications.
At no time did Frank know this action was illegal. Frank believed he was owed this modest amount of money from NAPWA and did not know he was committing a crime at the time.
But this small group of board members pressured the Maryland State's attorney to secure an indictment of Frank for allegedly stealing vast sums of money. Eventually, the State' attorney offered Frank a single plea. In order to put the matter behind him, Frank pled guilty to one misdemeanor charge of a 2012 theft of $11,228. The court accepted Frank's one count guilty plea, Frank, apologized and promptly paid back the $11,228 in court ordered restitution.
The Montgomery County court appointed a probation agent to conduct a Pre-Sentence Investigation to recommend to the judge how he should sentence Frank. The independent investigation recommended against incarceration.
One or two of these former Board members petitioned the judge to add jail time to Frank's sentence. In their twisted logic, they claim that doing so would be in the best interest of the HIV community.
Prior to this unfortunate incident, in over 30 years of serving the HIV/AIDS Community, Frank had never been accused of any wrong doing.
We do not see this as a cause for celebration, as some of these former board members have contended. In fact, it's a tragedy for the community to lose a voice that has served us well from the White House to the streets of Chicago, New York, and Washington, D.C.
The overwhelming majority of those who know and have worked with Frank, have joined forces to: (1) support Frank's attorney's motion requesting a reduction of his sentence -- 5 years, suspended to 6 months of incarceration, with 3 years' probation; (2) to set the record straight; and (3) to inform those interested in the ulterior motives of those who have advocated for this injustice.

We, the undersigned, believe we have too few great leaders who advocate for people living with, and affected by HIV - leaders who themselves are living with the disease. Intentionally destroying the legacy of our leaders is not in the best interest of the HIV community, and those responsible should be ashamed.
# # #
Those wishing to contribute to Frank's legal defense, can do so by sending a check made out to Thomas M. DeGonia II, with a note in the memo line "Frank Oldham Jr Legal Defense Fund," and mailed to:
Thomas M. DeGonia II
Ethridge, Quinn, Kemp, McAuliffe, Rowan & Hartinger
33 Wood Lane
Rockville, MD 20850