In Support of Dr Henry Mannings
1633
signers.
Add your name now!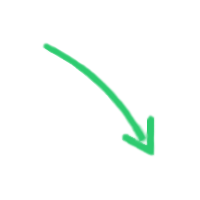 1633

signers.

Almost there!

Add your voice!
Maxine K.
signed just now
Adam B.
signed just now
***IMPORTANT - AFTER YOU HAVE SIGNED THE PETITION, YOU WILL AUTOMATICALLY BE DIRECTED TO A PAGE TO DONATE MONEY BUT THIS IS NOT TO STAR THROWERS!!! MONEY DONATED ON THAT PAGE WILL GO TO IPETITIONS, WHO PROVIDES THIS PETITION FOR FREE******
WHAT HAPPENED
On 27th November 2012, Dr Henry Mannings of Star Throwers cancer charity appeared before a GMC Interim Orders Panel (IOP), after which the panel decided to impose a condition with immediate effect on Dr Mannings to restrict him prescribing any medication outside of the NHS. 
The panel seemed to have come to their conclusion based on the allegations from ONE oncology consultant who alleged that Dr Mannings was not qualified to offer specialist treatment to two terminally ill cancer patients  and thus it was dangerous for him to do so. This is despite the mountain of evidence presented to panel in Dr Mannings favour, including:
--- the fact that the panel were shown Dr Mannings' extensive CV with over 30 years of experience, including work as a Staff Grade in Oncology and as a Specialty Doctor of Oncology 
--- the two patients involved, who were released by the hospital after all their treatments failed and were only given days or weeks to live, actually lived on for much longer than the Doctors predicted whilst under Dr Manning's care.
--- after learning of the complaint the families of the patients went on TV to say on the record that they were appalled by the allegations and to commend whole heartedly Dr Mannings' support and treatment of their loved ones. 
--- the panel were shown over 100 letters of support written from patients, volunteers, and supporters that have been touched by Dr Manning's work and was collected over just one weekend.
--- the panel were read out loud letters of support from EIGHT medical cancer professionals countering the allegations and testifying that Dr Mannings is more than adequately qualified and what he did was completely safe and based on the best scientific evidence available.
An extract from an Oncologist Consultant supporting Dr Mannings: "I know Dr Mannings to be a sound and careful doctor, one who likes to gives his patients the best possible care and attention. It seems quite extraordinary  that he could possibly be appearing before the General Medical Council. I would ask either that these proceedings are dropped, or at the very least, that the case is deferred until testimonies are gathered from all the oncologists who have worked with him and his case is considered carefully with all the available evidence."
Another consultant: "In short, Dr Manning is without question competent to practice oncology at least at Staff Grade level, and had he come to the specialty at an early stage in his career there is no doubt in my mind that he would by now have  achieved a consultant post. His care for patients and their interests is also clearly beyond question."
And another consultant, who Dr Mannings worked under: "His profound medical knowledge was of great help, enabling him to cover virtually any tasks required. He is has a quick grasp of any clinical situation and is very knowledgeable in oncology as well as general medicine. This is paired with good common sense and excellent clinical judgement.
"Most importantly, his rapport with patients was extraordinary. His approach was seen as very professional but also, in a sense, very warm hearted and comforting. He has helped countless patients, especially in crisis situations. ….Again – to my knowledge- he was very competent in most areas and his clinical judgement and care were highly valued by his colleagues…."
THE CONSEQUENCES OF THE IOP DECISION
The IOP's purpose is not to make any judgements regarding the truth of any allegations. Rather it is to make a decision based "on the interest of patient safety", given the seriousness of the allegations and the weight of evidence available.
However we find it incredulous that the panel came to the conclusion they did based on the allegations of ONE oncology consultant against EIGHT other medical cancer professionals in support of Dr Mannings, including senior oncology consultants (one who works at the same hospital and department as the complainant), an eminent professor of oncology, a specialty oncology doctor, a Macmillan palliative care consultant, a senior Pharmacist, and a hospice director.
The loss of prescribing ability at Star Throwers based on this one allegation takes away one of the Dr Manning's most fundamental rights as a qualified Doctor - prescribing medication to treat patients. And more importantly, it will be a great loss to some terminally ill patients who won't be able to get their potentially life extending/saving treatments anywhere else. 
It could be up to 18 months before Dr Mannings is fully cleared and able to prescribe medication again. In the meantime, patients and families with no other options will probably suffer most. 
WHAT YOU CAN DO TO HELP
1) Sign this petition to offer your support to Dr Mannings and to voice your dissatisfaction at the ruling.
2) Spread the word! Send this petition form to all your family and friends.
3) Email us at info@starthrowers.org.uk if you would like a printable 'offline' petition to collect signatures in your local community. 
4) If you have been helped by Dr Mannings please write in a letter of support to info@starthrowers.org.uk.
www.supportdrhenry.co.uk
Dear the GMC IOP Panel,
We, the undersigned, agree that Dr Henry Mannings of Star Throwers cancer charity should have his restriction to prescribe medication revoked. 
We sign this petition because we feel there is insufficient evidence to support the restriction based on the allegations made, and we are concerned about the welfare of Dr Mannings' patients whilst he is not allowed to prescribe their medication. Furthermore, we have heard about or personally experienced the outstanding level of care that Dr Mannings provides and wish to register our full support for his cause to clear his name. 
Thank you.
Links