In Solidarity With JK Rowling
32162
signers.
Add your name now!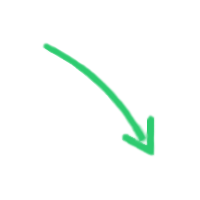 32162

signers.

Almost there!

Add your voice!
Maxine K.
signed just now
Adam B.
signed just now
'It takes a great deal of bravery to stand up to our enemies, but just as much to stand up to our friends.'
'Harry Potter and the Sorcerer's Stone' JK Rowling
This petition developed out of the following letter which proved so popular that we've moved it to this new platform. Originally, the letter was restricted to creative professionals, but now anyone who wishes may sign. Please add your name and share. (Note: any 'donations' mentioned on this site support the ipetitions platform and are nothing to do with the organisers of this letter).

#LetWomenSpeak

Original Letter

We are a group of writers, actors, directors, musicians, producers, comedians and artists who wish to speak in support of JK Rowling. She has been subjected to an onslaught of abuse that highlights an insidious authoritarian and misogynistic trend in social media. Rowling has consistently shown herself to be an honourable and compassionate person and the appalling hashtag #RIPJKRowling is just the latest example of hate speech directed against her and other women that Twitter and other platforms enable and implicitly endorse.
We are signing this letter in the hope that if more people stand up against the targeting of women online, we might at least make it less acceptable to engage in it or profit from it.
We wish JK Rowling well and stand in solidarity with her.
Signed,
Tom Stoppard
Jenni Murray (broadcaster)
Simon Singh (science author, journalist and TV producer)
John Cleese (squirrel-trainer, writer and performer)

Professor Sarah Childs (Professor of Politics and Gender)

Griff Rhys Jones (actor, comedian)

Aminatta Forna (writer)
Anne Fine OBE FRSL (author)
Lionel Shriver (author)
Ayaan Hirsi Ali (author, human rights activist)

Professor Sarah Childs (Professor of Politics and Gender)
Joanna Cherry QC MP (lawyer and politician)
John Boyne (writer)
Barry Humphries AO CBE (comedian, actor, author)
Suzanne Moore (journalist)
Sharron Davies MBE (Olympic medalist)

Dan Hodges (columnist)
Andrew Davies (writer)
Ian McEwan (author)
Amanda Craig (writer)
Susan Hill (writer)
Sir Tony Robinson (actor, comedian, author, presenter)
Joan Smith (writer)

Prof Paula Byrne FRSA (writer, professor)
Graham Linehan (writer)

Arthur Mathews (writer)
Philip Hensher (writer)
Peter Boghossian (philosopher, writer, persona non grata)

Sonia Poulton (writer, broadcaster, social commentator)
Stella O'Malley (writer)
Jane Harris (writer)
Anthony Horowitz (author)
David Gray (musician)
Roger Lewis (author)

Simon Fanshawe OBE (writer, broadcaster)
Helen Joyce (journalist)

Craig Brown (writer)
Alexander Armstrong (actor, presenter)
Ben Miller (actor)
Dan Snow MBE (broadcaster)
John Kavanagh (actor)
Nick Cohen (journalist and author)
Craig Potter (musician)
Martin Carr (musician)
Meghan Murphy (writer, journalist, campaigner)
Frances Welch (writer)
Miriam O'Reilly (presenter)
Laura Dodsworth (photographer, film-maker)
Matthew D'Ancona (editor)
Roddy Dunlop QC (Dean of the Faculty of Advocates)
Jane Thynne (writer)
Maureen Chadwick (writer)
Kath Gotts (composer & lyricist)
Ann McManus (writer)
Eileen Gallagher (writer/producer)
Jimmy Mulville (producer)
Lizzie Roper (actress)
Frances Barber (actor)
James Dreyfus (actor)
Nina Paley (animator)
Julie Bindel (journalist)
Abigail Shrier (journalist)
Rachel Rooney (author)
Francis Wheen (writer)
Tatsuya Ishida (cartoonist)
Lisa Marchiano (author)
Frances Low (actress)
Zuby (musician and author)
Philip Womack (writer and journalist)
Debbie Hayton (journalist)
Gillian Philip (Author)
Jonny Best (musician and festival director)
Manick Govinda (arts consultant, writer and advisor)
Russell Celyn Jones (writer)
Magi Gibson (writer)
Victoria Whitworth (writer)
Dr Mez Packer (writer)
Grace Carley (producer)
Sam Leith (journalist)
Malcolm Clark (television producer-director)
Shirley Wishart (musician)
Charlotte Delaney (writer)
Nehanda Ferguson (musician)
Justin Hill (writer)
Elizabeth, Duchess of Buccleuch (founder of the Walter Scott Prize)
Trezza Azzopardi (writer)
Birdy Rose (artist)
Jess de Wahls (textile artist)
Mo Lovatt (writer/researcher)
Simon Edge (novelist)
Amanda Smyth (writer)
Grizelda (cartoonist)
Elizabeth Buchan (writer)
Lissa Evans (writer)
Fidelis Morgan (actor and writer)
Mary Hopkin (musician)
Dame Sarah Connolly (musician)
Claudia Clare (artist/ceramicist)
Amy Jenkins (screenwriter, novelist)
Isabelle Tracy (artist)
Julie Newman (writer)
Jon Cook (writer and academic)
Ian Macpherson (author)
Lee Thomas (producer)
Jenny Lindsay (writer)
Gerry Cambridge (poet and editor)
Julie-Ann Corrigan (writer)
David Rich (author, screenwriter)
Erika Thomas (author)
Paola Diana (author)
Fiona English (author, researcher)
Terri Apter (writer, psychologist)
Michelle Baharier (multimedia artist)
Gareth Roberts (writer)
J David Simons (author)
Sam Davey (Director, Hastings Literary Festival)
Beatrix Campbell OBE (writer)
Susan Dalgety (writer)
Gita Sahgal (writer/film-maker)
Michael Arditti (writer)
James Robertson (writer)
Richard K Morgan (author)
Kim Revill (writer)
Stéphane Mitchell (screenwriter)
Ruth Sullivan (foley artist and theatre practitioner)
Lucy Catherine (writer)
Shaista Justin (writer and director)
Rosemary Dun (novelist)
Rachel Hewitt (writer)
Emma Barnes (writer)
Anna-Sophia Leone (author)
Steven D Wright (TV producer and journalist)
Paul Crompton (producer/director)
Dr. Angela Mansi (psychologist and author)
Heather Brunskell-Evans (academic philosopher)
Martin Dufresne (translator)
Derrick Jensen (writer)
Paula Niclomhair (writer/reviewer)
Sibyl Ruth (writer)
Deborah Dawkin (translator)
Caroline Hardman (literary agent)
Michael Dean (writer)
Eve Coy (illustrator, children's author)
Tabatha Stirling (author/designer)
Stuart Paterson (poet/author)
Clare Mulley (author)
Jessica Evans (academic author)
David Herman (documentary producer)
Andreia Nobre (journalist and writer)
David Smith (agent)
Josephine Liptrott (actor and writer)
Sîan Lacey Taylder (academic writer, author and transsexual)
Abigail Elizabeth Ottley (writer)
Lucy Stylianon (producer)
Jonathan Kay (book author and Quillette editor)
Nicola Waddell (series producer)
Heather Welford (writer and journalist)
Sue Nelson (author and science journalist)
Sinead Fitzgibbon (author and editor)
Lucy Lethbridge (writer)
John Nicholson (writer)
Stewart Wright (actor)
Remi F (actor)
Christina Koning (writer)
Neil Morrow (producer, director)
Carol Drinkwater (writer, actress)
Sophie Cook (novelist)
Dr Ailsa Holland (poet)
Anthony Knox (producer, director)
Rose George (author)
Anne-Elisabeth Moutet (journalist & broadcaster)
Kim Willsher (journalist)
Elaine Everest (author)
Katrina Wallis-King (artist)
Olly Lambert (director)
Belinda de Lucy (writer)
Sharon Maas (writer)
Jacquie Hughes (writer, film-maker)
Sebastian Baczkiewicz (writer)
Paul Milnes (musician)
Nicky Clark (writer, actor)
Edward Lucas (author, columnist)
Sarah Gellner (writer)
Brian Cook (writer)
L.A. Canning (author)
Clarissa Payne (musician)
Ruan Ward (trans artist)
Fodo Higginson (musician)
Dr Linda Hamonou (physicist/writer)
Rosaleen Lihou (Children's Designer)
Gillian Bridge (writer)
Becky Fury (writer, performer)
SM Jenkin (writer)
Caroline Spry (film, TV producer)
Claudia McLean (transsexual singer, writer)
David Hocken (Medical Education/Poet)
Morgana Wallace (artist)
Alkistis Dimech (writer, dancer)
Ann Marie Di Mambro (playwright)
Sara Ramsden (director)
Lierre Keith (writer, feminist)
Mark Kidel (film-maker)
Margaret Egrot (writer)
Kudo Kana (writer, biologist)
Helen Raynor (screenwriter)
Dr K Stevenson (academic writer)
Maggie Mellon (writer)
Mo Jones (cartoonist)
Joy V Spicer (writer)
Tracey Oakley (producer)
Katharine Quarmby (journalist, author)
Jo Bartosch (writer)
Marie Yates (author)
Helena Wojtczak, (author)
Alex Miceli (writer)
Franny Armstrong (director)
Colette Hodges (film editor)
Charlotte Runcie (author, journalist)
A.M. Havinden (writer and artist)
Mina Kupfermann (artist)
Morwenna Lake (artist)
Laura Mills-Alcott (historical romance author)
Janet Fraser (writer)
Clare B. Dimyon MBE (LGBT rights campaigner)
Liz Houchin (writer)
Estelle Birdy (writer)
Jenny Dee (festival director)
A.J Kay (writer)
Julia Gasper (author and historian)
David Lofts - Musician & Writer
Julie Newman (writer)
Tina Walsh (journalist)
Raine McLeod, Founder and President, Alberta Women's Advocacy Association
Mardi Shakti (writer)
Tim Rich (writer)
Isabelle Orsini (actor, writer, and dancer)
Frances Grey (actress)
Georgina Bruce (author)
GInny Dougary (journalist)
Lana Citron (author)
Catherine Czerkawska (writer)
Vivian Oldaker (female writer)
Sylvia Elizabeth Lupien (writer)
Richard Pallardy (writer)
Sara Bailey (lecturer/author)
Tamara Kennedy (actress, voiceover artist)
Louise Perry (writer and campaigner)
JJ Barnes (writer)
Rebecca Abrams (writer)
Julie Newman (writer)
Rosemary Dun (writer)
Claire Heuchan, (author)
Rae Kelcou (writer, audiobook narrator and producer)
Susan King (psychotherapeutic counsellor)
Nathan Rao (journalist/writer)
Isabelle Orsini (actor, writer, dancer)
Laura Marcus (journalist)
Sue Nelson (journalist)
Jeremy Duns (Author)
Rebecca Lewis-Murray (barrister)
Sarah Phillimore (lawyer)
William Costello (blogger)
Jayne Rogers (retired)
Catherine Dubuque (public health communications)
Baroness Emma Nicholson (politician)
Fergal Quinn (lawyer)
Miranda Yardley (writer)
Tish Naughton (campaigner for women's rights)
Hilary Morrison (community arts)
Ophelia Benson (writer)
Angharad Jefferson (artist)