Revoke the honorary degree granted to CIA director John Brennan in 2012 by Fordham University
752
signers.
Add your name now!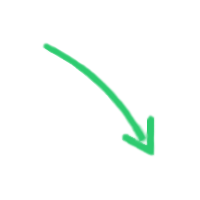 752

signers.

Almost there!

Add your voice!
Maxine K.
signed just now
Adam B.
signed just now
In May 2012, despite the objections of both faculty and students, Fordham University awarded an honorary degree to John Brennan, then Deputy National Security Advisor, now Director of the CIA. This award was problematic at the time. In light of the recently released Senate Intelligence Committee Report on CIA Torture, it is now indefensible. Mr. Brennan is complicit with the war crimes and human rights abuses documented by the Senate.
For this reason, we the undersigned call upon Fordham University to revoke the honorary degree awarded to Mr. Brennan.
According to Reuters, as a senior CIA official under President Bush, Mr. Brennan "had detailed, contemporaneous knowledge of the use of 'enhanced interrogation techniques'"—a bureaucratic euphemism for acts of torture such as waterboarding, hooding, sleep deprivation, forced stress positions, and other forms of dehumanizing treatment.
As Director of the National Counterterrorism Center, Mr. Brennan enthusiastically supported the practice of "extraordinary rendition," the extrajudicial abduction and transfer of people to foreign locations for the purposes of interrogation and torture.
In a 2007 interview, Mr. Brennan advocated the use of torture on the grounds that it yielded information vital to national security, a claim deemed false by the Senate Intelligence Committee. In a 6,700-page report based on the analysis of over 6 million pages of internal CIA documents, the committee concluded that the torture program had produced no intelligence of any value to national security.
As Director of the CIA, Mr. Brennan continues to defend the use of torture. In a formal response to the Senate report, he praised CIA officers for acting "in accordance with the legal and policy guidance they were provided." Mr. Brennan is referring to the "torture memos," a series of discredited legal briefs produced under the Bush administration that wrongly permitted such atrocities as rectal feeding, isolation, physical beatings, exposure to extreme temperatures, and sexual humiliation. Moreover, despite the Senate report's unequivocal condemnation, Mr. Brennan remains willing to torture others in the future. Asked whether he would endorse further uses of torture, Mr. Brennan replied, "I defer to policymakers in future times."
Torture is a war crime, an outrage to human dignity punishable under both federal and international law, as well as a morally repugnant act condemned by every major world religion. Mr. Brennan knew that his agency was guilty of torture. Nevertheless, he publicly supported it, lied about its efficacy, praised its perpetrators, and stated his willingness to employ it in the future. These actions make Mr. Brennan unworthy of an honorary degree from our university.
As members of the Fordham community, we value our connection to a Jesuit tradition "that assists in the alleviation of poverty, the promotion of justice, the protection of human rights, and respect for the environment."
For this reason, we call upon the university to exercise its moral leadership and reaffirm its guiding principles by (1) revoking the honorary degree awarded to Mr. Brennan; (2) promoting reflection within the Fordham community on how our university can better live up to the values espoused in its mission statement; and (3) initiating a public dialogue on how, in the wake of the human rights violations committed by our government, we can advance the cause of restorative justice.
* * *
Please sign this petition only if you are directly affiliated with Fordham University, and please indicate that affiliation below (e.g. "Professor of Biology" or "student, FCLC"). These affiliations will be listed for identification purposes only.
* * *
For a set of links to sources supporting the statements made in this petition, to find out more about its organizers and whom to contact to volunteer to help, to learn how we came to circulate this petition, and to see a list of who has signed so far, copy and paste this url into your browser: http://fordhamnotorture.tumblr.com
Please note: One limitation of this petition site is that we have no way of knowing who has clicked the box asking that their name not be shared publicly. And we are including the names and affiliations of signatories on our Tumbler site. If you would prefer that your name not be shared there, please write to ghendler at fordham dot edu and we will make sure your name does not appear there.