"In Loving Memory of January Lawson Brockway"
56
people have signed this petition.
Add your name now!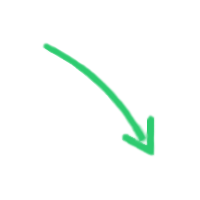 56

people

have signed.

Add your voice!
Maxine K.
signed just now
Adam B.
signed just now
Please help me keep my sister, January's, murderer in prison. His name is Clifford Edwin Brockway and on April 1, 2000 he shot my sister in the face with a .20 gauge shotgun. He did this in front of their 3 daughters Katelynn who was 4 at the time, Samantha who was 2, and Meredith who was 11 months. He claimed that is was a gun cleaning accident, however they questioned my 4 year-old niece, who said "Daddy went and got the gun, Mommy said "Please don't do this I am your wife and I love you" then Daddy shot Mommy and part of Mommy's face hit the wall." At the viewing that same little girl looked at her mother laying in a casket and asked "Who put Mommy's face back together?" My niece's had to go through hours and hours of counseling, they have had to grow up without a mother who did nothing in life but love them. My sister, January, was a warm and beautiful young lady who cared about nothing more then being a great mother and wife. She spent everyday at home taking care of her 3 daughters, 1 of which has a life threatening disease. She did everything for her family. This man, Clifford, still has not taken resposibility for his actions, he just keeps saying it was an accident and that she was the one who went and got the gun and he was wrestling it away from her when it went off. Yet ballistics say'd different. He was at least 6 feet away from her when she was shot according to the shot pattern, and there was no gun-powder on her hands to show that her hands were anywhere near the gun. He has only been in prison for 11 years, and that is not nearly enough time for murdering your wife and mother of your children, the woman you vowed to love and cherish forever, and the woman who loved you more than she loved herself. I am asking everyone to please sign this petition to help me keep this man in prison. He does not deserve to be released until he can take responsibility and admit that what he did was wrong. Also, I fear that if he gets out there is no telling if it could happen again or should I say when it will happen again.
Links