In honor of my father
15
people have signed this petition.
Add your name now!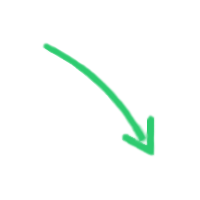 15

people

have signed.

Add your voice!
Maxine K.
signed just now
Adam B.
signed just now
Two years ago my father was diagnosed with stage IV Non-Hodgkins Lymphoma, He was pretty positive through his entire diagnosis and it was always such a shock to people (family, friends and even strangers) how well he was taking this, where most people would think of any type of cancer as a death sentence.. He was just as strong as he had always been.

I don't really like when people refer to themselves as "fighters" but my dad was a fighter, he always knew that he was going to be better, He ended up being in the hospital longer than we ever imagined because it wasn't safe for him to go home with his other medical problems, he had a lot of blood infections, and eventually was diagnosed with severe kidney failure, And then he started the dialysis.. He was still positive.

He was moved around a lot because his insurance didn't pay for long stays at the hospital, if he didn't need to be hooked up to anything, he was moved to one of the many.. many nursing homes in our area (and in other towns too!) He was moved around a lot because of this, to different areas and places and was treated poorly in several of them (They almost overdosed him on medication once and didn't even call us to notify us that he was sent to the ER) It eventually probably started to wear on him but he didn't really let it show.. He still believed with 100% certainty that he would be okay and that he'd make it home.

In march of 2013 he did make it home, for about less than a week we got to spend time with our bedridden father, we got to laugh and joke and actually watch TV with him for the first time in over a year, It was nice and it was something I thought we'd have to get used to.. But this was just a lull in the story.. He quickly had to go back to the hospitals and nursing homes because the ambulance refused to pick him up from our apartments for his dialysis treatments, without which.. he would eventually die. He didn't want to leave again, not so soon.. But he did.

Fast forward a couple of months, he was getting sicker and sicker and there was really nothing anyone could do about it, it was almost certain that he was going to lose his fight, which was why it was such a surprise to everyone when he started getting better, he started showing more vitality than before, he was on his way to recovery from this badness and he was going to be okay..

On august 4th 2013 my dad passed away after an unsuccessful resuscitation attempt made by the doctors, one of the most shocking moments in my life happened at 2am, I will never forget that night.. But most importantly I will never forget my father

My father was an avid gamer and a nerd in general, he was really into online gaming and he was really excited to play a game called World of Warcraft because he was really into the idea of playing on a panda and going through pandaria, He was so excited about this thing and we always talked about how we were going to play it together. We never got to have those experiences, we never got to travel through azeroth together and have our own adventures, We were supposed to see the beautiful scenery while flying on the back of my flaming flying dragon.. But we never got to do that.. I always assumed there would be more time but there was not..

He loved the warcraft series, he loved all games and I think that it would have meant the world to him to be able to play this game with me, I think he was always a little disappointed that he couldn't, and I feel a lot of regret that I never brought in a laptop or something just so he could get a little taste of what it's like to be an adventurer on the beautiful Azeroth, experience the beautiful music of the game while you are switching zones, doing repetitive quests because you just don't want to stop playing.. He never did and never will experience that and it breaks my heart..

That is why I am writing this petition, I feel like my father would have enjoyed this game, he would have loved it for all it's simplicity and all it's complexities as well, it could have been a game we both enjoyed together for years, I may never be able to roam azeroth with my father but my request is simple.. I would be forever thankful if there was a way to pay tribute to my father in the game, He was a great man and he was my hero, and he really wanted to be a panda, and I wanted that for him too, more than anything I just wanted to make up for all the years I spent being anti social and refusing to hang around with my dad..

Please spread this around, and maybe if I'm lucky it can get the attention of someone at Blizzard and maybe If I am luckier they can help me in my quest for a tribute for my father, I think my dad would have loved this game.. I know he would have. and even though he will never experience what I did when I first played the game.. I feel like my father deserves a taste of azeroth, he deserves to see the beauty of the world in game.