We will no longer tolerate the disregard and marginalization of our children.
35
people have signed this petition.
Add your name now!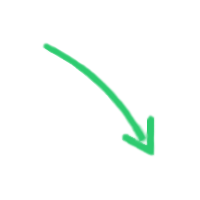 35

people

have signed.

Add your voice!
Maxine K.
signed just now
Adam B.
signed just now
We, the parents, grandparents, aunts, uncles, friends of Lafayette Middle and the NAACP Unit #6060, Lafayette, La. petition the Lafayette Public School System, the Lafayette Parish School Board and Superintendent, Dr. Aguillard to remove Kristy Dornet from her position of Assistant Principal of Lafayette Middle School.
Many people don't want to believe that overwhelmingly, by a wide margin, SLAVERY is the single most important cause of the Civil War. But the evidence is clear, it was! In 1860 a South Carolina Newspaper warns that the issue before the country is with the extinction of SLAVERY and called on ALL who were not prepared to surrender the institution, to act.
IN MARCH 1861 Alexander Stephens OF GEORGIA, the Confederate Vice President CLEARLY ARTICULATED the VIEWS OF THE SOUTH, HE stated, "Our new government was FOUNDED ON SLAVERY. It's foundations are laid, it's cornerstone rests, upon the great truth that THE NEGRO IS NOT EQUAL to the white man; the SLAVERY, submission to the superior race, IS HIS NATURAL and normal CONDITION. The South was preoccupied first and foremost with RETAINING SLAVERY!

This dark and painful history is offensive to many in Lafayette, La. and across the country as well, and it is offensive not only to African Americans. The history behind the confederate flag speaks volumes. It represents all the ideals of the Confederate States. It represents SLAVERY, it represents one race believing it is superior to another race.
Mrs. Dronet has BOLDLY displayed her support for the Confederate flag. We BOLDLY display our disgust with the confederate flag and ALL it's meanings. We believe with the mindset that comes with the pride of the Confederate flag, what it symbolizes to decedents of Slaves, African Americans in particularly, she could display a BIAS opinion when dealing with our African American children. We BELIEVE Kristy Dornet is not suitable to love, nurture and build up our children which WE PAY her to serve. Therefore we respectfully demand her termination immediately. We also request a full investigation into her discipline practices as it relates to African American children.

Let this petition served as a notice, we, will no longer tolerate this disregard and marginalization of our children.