Improve Wattpad!
27
people have signed this petition.
Add your name now!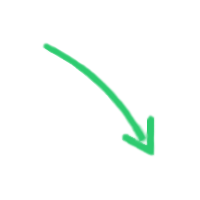 27

people

have signed.

Add your voice!
Maxine K.
signed just now
Adam B.
signed just now
A lot of people are displeased with the current state of Wattpad. Everyone, including myself, have come together and brought together suggestions that we think would improve Wattpad.
A list of some of the suggestions people came up with:

- Recent comments don't really work (?)
- I can only read and reply to comments if I go from my profile INTO the story, but I can only see WHERE the comments are if I go to the story from the "My Works" tab? No. You should be able to reply to comments from "My Works" and you should be able to see the likes and comments on the "Table of Contents" tab.
- Let people rate chapters out of ten, not just give it a star. 1 being awful and 10 being amazing. The quality of the book should be displayed as the average rating for the story with the number of total votes also displayed.
- Editing your profile should tell you the dimensions of the banner and avatar, and/or implement cropping tools.
- Group messaging.
- Wattpad should not have a "home" page. Your profile should be your home page. Instead of just tabs for your name, following, and followers you should have tabs for your name which could contain your news feed and your actual profile information and such as well as people you might like. Then would be your works (including both published and unpublished), then would be your library (with recommendations of books you might enjoy), then would be your followers and following.
- Give users a proper text editing box for writing their stories.
- Let users set a background for their writing pad, atmosphere while writing is VERY important.
- Allow forums to be accessible from the app.
- Implement a "Like" system. Every post a person makes can be given a "Like" in the forums, and those likes would be displayed just like their post total is displayed.
- Let users see ALL the threads they're subscribed to.
- Alert the user if they've been "@" replied to. You already alert them for inbox messages, just do the same with an "Alerts" button as well as an "Inbox" button. This way they don't have to leave the forums to see the messages they've gotten ON the forums.
- Let users preview posts before they post them.
- Let users properly embed images and video with BBCode.
- Instant messaging would be appreciated.
- Signatures let users personalize all their posts. It's a good idea.
- Forum posts use less than HALF the available space because of the displacement of subscriptions. This is a bad idea.
- They need to change the profile setting where people will not be able to see your activities. Your activities should remain private.