Improve Security Protocol in Waterway k8 Center
161
people have signed this petition.
Add your name now!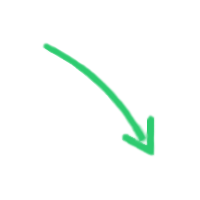 161

people

have signed.

Add your voice!
Maxine K.
signed just now
Adam B.
signed just now
TO: Miami Dade Schools /Aventura Waterways K8 center
Att. Luis A. Bello – Principal
From: Parents from Kindergarten Aventura Waterways K8 Center
REF: INCREASE SECURITY IN THE SCHOOL
Dear Mr. Bello, we write this letter with all due respect, in order to schedule a meeting with you and the board of the school, with the purpose to discuss some of our concerns regarding the security of our children in the school.
It is a major concern the numerous shootings that have occurred already in this young 2018, (18) and of course the most recent one occurred in Broward county on Feb 14 where more than 17 young souls where violently killed, leaving a hole in all of us. Just imagine the pain this families are going through right now, having to come home every day and find an empty room, and an empty bed of their child that will never ever come back!
Our children are the greatest treasure and blessing we have! They represent the future of our country, the future of the world. It is in our hands as parents to ensure that they receive the best education, in school and at home as well as to guide them and protect them.
Schools represents one of the most important institutions in all of our lives. It is in the early years where we build character, discipline, friendship and teamwork. We all have great memories of our time in school. But in those early years we are fragile and naïve, our kids do not have the ability to distinguish or recognize the good people from the bad! They are kids and want to learn and to play!
Therefore we must ensure that schools remain a safe place for them to develop.
Aventura Waterways K8 center is a beautiful school with adorable children, and an excellent reputation, but we feel that in terms of security, there are some things that need to be improved.
Just like after the terrible attacks from 9/11 the security protocol for the air travel industry needed to be revised and many measures had to be taken, in order to reduce the risks, and avoid certain items on board. We feel that in the schools something similar needs to be done.
Things we feel need to be addressed immediately are:
POLICE ARROUND AND INSIDE THE SCHOOL:
We see how other schools have constantly police officers during drop off and pick up hours, as well as during the school hours. At our school we don't see such thing. I believe that this can be easily corrected and should not be a major problem, to have more police support, also inside the school at all times in the hallways, cafeteria play grounds and surroundings.
CONTROL OF PEOPLE COMING INTO THE SCHOOL:
In terms of the security of our children, we can't afford to trust anyone, therefore stronger controls at the gate need to be established. It is not enough just to identify yourself when entering the school. Just like entering some government offices,airports and some buildings, you have to go through security check with a metal detector and a scanner… We think our school should establish this system as well.
Understanding that some measures might take more time, and need a budget revising, at least a manual bag control and body padding should be something easy to do, until metal detectors and bag scanners can be installed.
CHILDREN REVISION:
Sadly, most of the shootings have been perpetrated by students themselves. Bullied children, kids with unstable homes, or just unstable kids going through difficult situations have triggered some of them to take this irrational actions. Most kids and also many adults, just are not capable of controlling their emotions, and react in unpredictable ways, sometimes ending in tragedy for innocent people and themselves.
We believe stronger controls for the students as well need to be established. Backpacks should be revised before entering the school! A knife prohibition should exist. We see many kids with metal forks and knives in their bags in order to eat their lunch. But a knife is also a dangerous weapon.
Firearms should be completely banned in schools. No one, except a uniformed police officer should carry a gun into a school. We know this exists, but how can you control and enforce this? Only with more controls.
EMERGENCY PROTOCOL:
Teachers and Kids should be trained on how to react under a shooting or attack, so they know what to do in such events.
PSYCHOLOGICAL SUPPORT:
We believe that kids need guidance to handle their emotions. Psychological support can give the kids the tools to express themselves about things that are concerning them. This could be a simple solution that can be easily established as a once a month practice. Here lots of the bad handled emotions and issues can be addressed in order to avoid these incidents.
PARENT COMMUNICATION:
We believe that we could have a closer communication channel with the school. To be informed is very important for all of us.We need to know what the school is doing or planning to do in order to improve. We as parents, active members of the community can help in many ways.
These are just a few recommendations and Ideas we would like to discuss with you. We are sure you have many other great ideas as well, and we would like to hear them too.
Your priority and ours is the same… our children. So we are sure that together we can find solutions and improve the security of the school. It is in the interest of all. We want to express our willingness to help and support you in achieving these goals.
We would do whatever it takes in order to help improve the schools security.
We count on you, and you can count on us.
Please let us know when we could schedule this meeting with you and the board.
Best regards