Improve school education, NOW!
31
people have signed this petition.
Add your name now!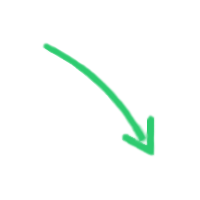 31

people

have signed.

Add your voice!
Maxine K.
signed just now
Adam B.
signed just now
We are trying to achieve a better Gender & Sexuality Education in schools across Australia and the world, so that the LGBTQ+ community can be better understood, children can discover who they are and that nothing is wrong with them, and so people who are not apart of or don't know much about the community can be more educated on it, with the eventual goal to be a decline in bullying and mental health issues for young teens who are discovering who they are.
The reason that this petition was created was because all of us, as members of the LGBTQ+ community, have experienced discrimination, social exclusion or invalidation based on our identity.
These are our stories.
I am a transgender male, and I'm pansexual. I thought my identity as female to male transgender was invalid. I was told that I'm not a boy and never will be, I was told I can't be gay, and that "I'm just doing it for attention." I am disrespected and treated harshly, by almost everyone I know. I have been told that I will never be anything more than a lying little girl.
Although I have been accepted by a few, nobody I told initially even knew what it was.
I became depressed, my anxiety worsened and I feared for myself everyday (and still do). Panic attacks and mental break-downs happened daily. I am scared I'm going to get hurt purely because they don't understand me. I outcast myself and became miserable. All I wish for is to not be forced to choose between being accepted, or being me.
-Connor Hill
I am asexual/aromatic flux.My mum told me earlier this week that if I was anything but straight, she was disowning me and I wasn't to be under her roof anymore. She doesn't know yet. Apparently its a sin and unnatural to be anything but straight, and that those people are crazy lunatics. She also believes that the entire lesbian population are butch.
-Identity hidden for protection
I am agenderflux, and I'm pansexual. Everyone around me forces stereotypes of the tough male onto me, and it chips away at me, bit by bit. Everyone around me seems to only believe in two genders, and I fear if I come out I couldn't show my face again without having to deal with extreme abuse. Because of this, I have developed severe mental health issues, including avoidant personality disorder, body dysmorphic disorder, anorexia nervosa, self-injury disorder and major depressive disorder. I would do anything to not have to deal with this, and if possible, make sure no one has to face this again.
-Identity hidden for protection
I have many friends who are afraid to leave their homes, yet scared of who they live with, some who a being abused everyday and have no way to stop it. It makes me sick and I alone can't do anything to help. So please help us for we can't help ourselves.
So what can you do? By signing this petition, you are stating that you believe a change to the school curriculum is necessary. We propose the following changes be implemented:
The health curriculum should include the following into another topic , e.g. mental health and wellbeing under a broader title.
This should be taught to students between Years 7 and 10, as starting at an earlier age could reduce the chances of misinformation and prejudice settling in, and reduce any negative thoughts from LGBTQ+ teens about themselves based solely on their identity.
This topic/subtopic should include:
-The sexuality spectrum and terms in regards to sexuality. The following terms are essential- homosexual, heterosexual, bisexual, pansexual, asexual and demisexual.
-The gender spectrum and terms in regards to gender. The following terms are essential- Male, Female, gender-fluid, transgender, cisgender and agender.
-All romantic identities- includes hetero-romantic, homo-romantic, bi-romantic, pan-romantic, a-romantic and demi-romantic.
-The difference between gender and sex
-Intersex people
-The difference between romantic and sexual attraction
-The concept of questioning your sexuality or gender
-learn about sites where you can talk about your identity
-learning about the four gender, sex and sexuality concepts- genitals, gender presentation, gender identity and sexual orientation
If you have any other recommendations, tell us in the comment thread below, and if we believe they are important we will add them to the list. Thanks for reading and providing support to our cause.