Improve Recycling at Valley Southwoods
167
people have signed this petition.
Add your name now!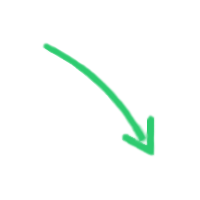 167

people

have signed.

Add your voice!
Maxine K.
signed just now
Adam B.
signed just now
For every ton of plastic that is recycled, 7.4 cubic yards of landfill space is saved and about 3.8 barrels of crude oil is conserved (Livestrong). According to the EPA (Environmental Protection Agency), only about 30% of plastic bottles that are used are actually recycled. Our planet is facing a huge crisis. It is running out of non-renewable energy sources, rising in temperature, and killing off marine life because of plastic that is found in our oceans, rivers, and lakes. There is no simple solution to this problem, however there are things that can be done to help. Small changes can lead to big differences. Today, I would like to propose a way that Valley Southwoods can help give back to the earth by recycling more and using less paper.
It is important to understand what impact recycling can have on the earth. During the manufacturing of plastic, carbon dioxide and greenhouse gases are released into the atmosphere. These gases trap heat into our atmosphere, causing the temperature of earth to rise at a rapid pace. Because the earth is heating up at such a rapid pace, glaciers that provide us with water are melting, which will eventually lead to a lack of safe water for humans to drink. The recycling process uses up ⅔ less energy than the manufacturing process does, releasing far less greenhouse gases. It is estimated that a single family of two to three children could reduce carbon dioxide emissions by up to 340 pounds annually by simply recycling plastic waste (Livestrong). This means that Valley Southwoods as a whole could reduce carbon dioxide emissions by about 60,000 pounds annually.
Trees are very important in the environment as well. They replace the carbon dioxide released with oxygen through photosynthesis. Unfortunately, trees are being cut down in order to produce the paper and pencils we use everyday. If every American recycled 1/10 of their newspapers, approximately 25 million trees would be saved each year (Brigham Young University). Imagine how many trees we would be able to save if we recycled all of the papers we use everyday. The importance of recycling is undeniable. There are several changes that can be made at Valley Southwoods to increase the amount of items recycled.
The first solution I would like to propose is very simple: place more recycling bins throughout the school. It is imperative that we place a recycling bin in the forum, as this is where most plastic bottles are thrown away. Americans throw away 2.5 million plastic bottles every hour (Recycle Across America), and Valley Southwoods is contributing to that number. If a recycling bin is placed next to trash cans, I am confident that a majority of students would choose to recycle their bottles instead of throw them away. It has also come to my attention that only some of the recycled materials at Southwoods are actually going to the recycling bin due to lack of space in the larger recycling bin outside of the school. To solve this problem, I suggest we buy another large recycling bin. Fundraising would be a great way to come up with money for this.
Another way to make a difference could be by cutting down on the use of paper. Beginning this year, each student in the West Des Moines School District has their own chromebook. It is now easier for teachers to give students homework, class assignments, quizzes, and even tests on their chromebook through apps such as Google Classroom and Canvas. If teachers begin to do this, it would dramatically reduce the amount of papers recycled, which would leave more space in the large recycling bin for plastic bottles. It is understandable that papers would still be used during classes, however a reduction in use could lead to dramatic impacts.
It is so important that we do everything we can to help our planet. I appreciate you reading this and considering my ideas to help decrease the damage that is being done to the earth.