Improve access to palliative, hospice, and end-of-life care
26
people have signed this petition.
Add your name now!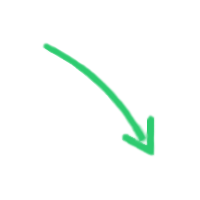 26

people

have signed.

Add your voice!
Maxine K.
signed just now
Adam B.
signed just now
End-of-life is inevitable. It is something that you, your friends, and your loved ones will all face at some point in time. For patients to receive the best possible health care at all stages of their life, it is essential that people begin talking to their doctors and family about palliative, hospice, and end-of-life care (The Lancet, 2015). Unfortunately, having the confidence and ability to approach your family and doctor about end of life care is only half of the battle. Where people find they struggle the most is in being able to access this form of high-quality care. Time and time again, studies have documented cases where patient's needs weren't met (Walling & Dy, 2014). This is especially the case for low SES individuals, or for those who are inpatients at the time of death (Hallenbeck, 2008). According to Walling and Dy (2014), patients and their families often suffer unnecessarily at end of life because their care and pain management is inadequate.
According to the Canadian Hospice Palliative Care Association, as of 2014, only 16% to 30% of Canadians have access to or receive end-of-life care services. In 2016, Ontario was said to be investing $75 million towards end-of-life care. Of this $75 million, $15,000 and $22,400 would be invested towards each individual hospice bed and pediatric bed respectively over the span of three years. Although the recent investment will help improve access to end-of-life services for the time being, this is not a permanent solution. What will happen after the three years is up? Will Ontario be able to make another large investment? Furthermore, this investment will only benefit those living in Ontario while other provinces are also experiencing issues surrounding access to quality palliative, hospice, and end-of-life care. As such, it is Canada that needs implement a permanent solution which will benefit everyone.
As a result of our aging population, the demand for end of life services will continue to increase (Hallenbeck, 2008). It has been estimated that by 2020, there will be a 40% increase in annual deaths from 2003 (Cook, Rocker & Heyland, 2013). This will leave our communities in a difficult situation which will only result in more individuals being unable to access the services they need to die comfortably.
As mentioned by (Cook, Rocker & Heyland, 2013), "Athough personalized, compassionate and culturally sensitive end-of-life care may be a right of every Canadian, making it a reality requires more intense efforts by citizens, patients, providers and policy-makers working in concert toward this laudable goal" (p. 1384).
You can do your part to support this issue by signing below.
Thank you for your time.