Close the "philosophic objection" loophole to vaccination in PA
309
people have signed this petition.
Add your name now!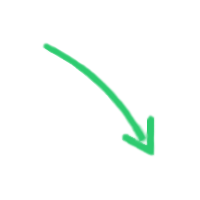 309

people

have signed.

Add your voice!
Maxine K.
signed just now
Adam B.
signed just now
Dear Rep. Baker and members of the Health Committee:
We, the undersigned, represent healthcare providers, educators, parents and other concerned citizens of Pennsylvania who are committed to ensuring the health of our Commonwealth's citizens, and in particular its children, through the reduction or elimination of vaccine-preventable illness.
It has come to our attention that HB883 is currently before your committee, a bill which seeks to close the loophole in the state vaccination code that allows for "philosophical exemptions" to the requirements to vaccinate children prior to school entry. We urge the committee to move this bill forward for consideration by the full House and to support its passage.
Our reasons for support of the bill are outlined at the bottom of this letter, and we hope that they will offer you the support and evidence you need to vote in favor of HB883. However, the most compelling argument is outlined here.
No other instance of a law to protect public health and safety permits philosophical objections. Just as no one may claim a philosophic objection from putting a child into a car seat, or following the speed limit and traffic laws, we don't believe that a "philosophic" objection should be valid grounds for endangering the lives of children in our community. Those who do object in practical terms by disobeying those laws must pay the consequence in traffic violations, insurance premiums, and even jail time. Similarly, those who object to vaccination may choose to pay the price, by not having their children permitted to enroll in school.
We thank you for your consideration of this important bill. Pennsylvania currently has the second-worst immunization rate in the country among school children. It is our hope that this bill will close the gap and therefore protect our state from vulnerability to these dangerous but preventable diseases.
Sincerely,
Please see the LONG list of concerned PA citizens!
In support of universal vaccination:
While some vaccinations, such as hepatitis B and measles, are almost universally effective in preventing disease, others such as pertussis and mumps achieve prevention rates of only 75 or 80% in the individual. In order to prevent disease throughout the population, we must achieve "herd immunity," meaning vaccination of such a high proportion of the population, usually around 95%, that there are simply not enough susceptible people for the disease to spread. Every unvaccinated individual in a school or a community makes this goal more difficult to achieve.
Herd immunity is especially crucial because there will always be some students, faculty and other community members who cannot be vaccinated or will not respond to the vaccines. These include those with immune deficiencies, cancers, organ transplants, pregnant women, and infants too young to have yet received the vaccine. Once again, people opting out of vaccination endanger these vulnerable individuals by allowing the disease to continue circulating through susceptible hosts in the community.
The burden of treating these diseases on the community is tremendous. Not only are days of work and school lost, at a cost of billions of dollars nationally each year, but far more importantly the cost in suffering and medical care for an intensive care hospitalization for pertussis, special ed services for sequellae of measles encephalopathy or pneumococcal meningitis, or chemotherapy and transplant for liver cancer caused by a preventable chronic hepatitis B infection.
These diseases do still exist; measles, mumps, and pertussis have all broken out in our state in the last two years alone. Diphtheria, thought to be controlled, flourished in Russia in the 1990s as soon as widespread vaccination stopped due to precisely the practice of individuals opting out. Polio has resurged in Syria due to the collapse of their public health system in the civil war – a disease that was completely eradicated from that country before 2011. Breakdown in vaccination, even by a small margin, is all that would be needed for Pennsylvania to see epidemics of diseases thought to be history.
Compared to other medical therapies, vaccinations are the safest category of products on the market. Many medications are tested on populations as small as a few dozen people; the rotavirus vaccine currently in use in the US was tested on 70,000 subjects before wide release.
Objections to vaccination on scientific grounds have been widely refuted, often in studies containing a million or more subjects in some of the Western European nations. Many objections are based on faulty information that is not supported by facts. The most famous objection, purportedly linking MMR vaccination to autism, was based on outright scientific fraud committed by Dr. Andrew Wakefield in the UK in 1998, for which he has now lost his license to practice medicine. By contrast, the schedule of recommended vaccines is based on extensive science and prepared by a broad coalition of experts; it is one of the only instances other than CPR in which there is a single national consensus, continually updated to reflect the advancing science, and agreed to by all relevant professional societies.