Impeachment for War on Syria
84
people have signed this petition.
Add your name now!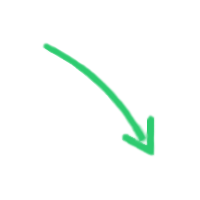 84

people

have signed.

Add your voice!
Maxine K.
signed just now
Adam B.
signed just now
TO: President Obama, House & Senate Leaders &
Members of Congress
FROM: Concerned Citizens
SUBJECT: War on Syria Is A Crime. We Must Work With The UN.
Attacking Syria, a nation which has not attacked or threatened to attack the United States, would be illegal under the US Constitution, the United Nations Charter, the principles of the Nuremberg Tribunal and various international treaties including the Kellogg-Briand Pact.
Such an attack is a "war of aggression" upon Syria.
If you vote for, or conduct an attack, upon Syria, we will hold you accountable.
The Founders built into our Constitution a mechanism for removing elected officials from office who commit "high crimes," such as, illegal wars. That mechanism is impeachment.
Thus we, the undersigned, will work for the impeachment, removal from office and prosecution of the leaders of an illegal attack upon Syria.
In the future we will not vote to elect any person supporting a war of aggression upon Syria.
The sane actions we urge you to take are:
1. To NOT approve or use military force against Syria.
2. To work with the United Nations to:
A. Take control of and safely dispose of chemical weapons in Syria,
B. Bring the perpetrators of the chemical attacks in Syria, whoever such persons may be, before the proper international court of justice to stand trial,
C. Establish a cease fire in Syria,
D. Bring the parties to the negotiating table,
E. Negotiate a peace settlement, and
F. Provide all necessary aid to the millions of refugees.
3. To pledge that the United State will be a major funder of the above UN efforts.
Sincerely,
Sponsor
Members of Veterans for Peace: Leslie "Buzz" W. Davis III - WI, William Steen, Jr. - PA, Michael Fox - FL, Donald F. McKeating, Jr. - FL, Alan F. Dale - FL, L.J. Prip - WI, John W. Yrios, PhD - WI, David Soumis - WI, Norman Aulabaugh - WI, David Swanson - VA, Duane Teschler - Iowa, Members of Peace groups across the USA: Members of Labor groups across the USA: Concerned Citizens:
Links