Impeach Vice President Kamala Harris (Insurrection)
2326
signers.
Add your name now!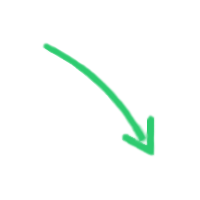 2326

signers.

Almost there!

Add your voice!
Maxine K.
signed just now
Adam B.
signed just now
2020 was a year in which the United States faced a series of prolonged protests, primarily as a reaction to the unfortunate and reprehensible killing of George Floyd. The protests eventually devolved into riots in which looting, arson, destruction of property (including federal property), and violence were rampant. Many lives were lost and many millions of dollars in damage was done to various cities around the nation. As a person in a leadership position, a US Senator, Kamala Harris had, at the very least, the responsibility to avoid provoking and worsening the situation. Even maintaining silence on the issue would have been preferable to any type of behavior or comments that could have contributed to the worsening of the situation. Kamala Harris chose to speak out in defense of the rioters, and even encouraged them to continue. "And everyone beware, because they're not going to stop." "They're not going to let up, and they should not," are some of the words spoken from Mrs. Harris to a mass, national audience. She cannot use the defence that she was only referring to those who were protesting peacefully because in her comments she stated that everyone should "beware". Were she referring to the peaceful, law-abiding protestors, the use of this word 'beware' would not have been necessitated nor would its use have even made sense. After all, who needs to 'beware' of peaceful protestors? It is clear that she was referring the the violent and criminal elements within the movement. The only conclusion that can be drawn from her words is that she was in fact encouraging illegal/criminal behavior and in doing so Mrs. Harris has engaged in insurrection against the United States of America.
Our Republic values freedom of speech and the quest for ensuring equality for all members of society, regardless of race, color or creed. However encouraging illegal acts against our federal, state, or even private institutions as well as violent assaults on our law enforcement officers is a clear and present danger to our nation and an existential threat to our democracy.
Mrs. Harris has crossed the line of acceptable 'free speech' and abused her position by encouraging insurrection and has thereby engaged in insurrection herself. Based on her decisions, words, and lack of respect for the rule of law, her judgment is in question and she is clearly unfit for a position of such responsibility as that of the post of Vice President of the United States commands.
Today, with a heavy heart, we hereby demand an impeachment hearing of Kamala Harris on the grounds of insurrection. This is done in the best interest of preserving our nation and ensuring that our laws and institutions will stand strong for many years to come.
Signed,
The Patriotic Citizens of the United States of America