Impeach Trump!
138
people have signed this petition.
Add your name now!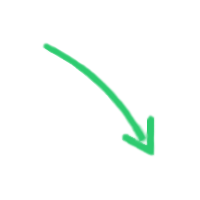 138

people

have signed.

Add your voice!
Maxine K.
signed just now
Adam B.
signed just now
Dear Senators Thom Tillis and Richard Burr,
On Jan. 6, 2015 and Jan. 3, 2005 respectively you raised your hand and made the following pledge to the citizens and residents of the state of North Carolina:
"I do solemnly swear (or affirm) that I will support and defend the Constitution of the United States against all enemies, foreign and domestic; that I will bear true faith and allegiance to the same; that I take this obligation freely, without any mental reservations or purpose of evasion; and that I will well and faithfully discharge the duties of the office on which I am about to enter. So help me God."
We, the undersigned, are your constituents and we call on you now to vote to impeach and remove Donald J. Trump from the office of President. His daily crimes, obstructions of justice and abuses of the power of his office MUST STOP NOW.
We believe in the capacity of a free and educated populace to create and manage democratic institutions and processes for their self governance.
We believe in the legitimacy of the Constitution that provides the foundation for this self-government.
We the undersigned call your attention to the fact that NO member of Congress swears to defend the nation, the government or ONE MAN.
But rather, ALL members of Congress swear an oath of Constitutional allegiance on which our country was founded.
We respectfully ask you to honor your sworn oath and remove Donald J. Trump from office.