IMPEACH, REMOVE, RECALL, REMOVE, and/or force the RESIGNATION of JOE BIDEN, KAMALA HARRIS, and NANCY PELOSI
148
people have signed this petition.
Add your name now!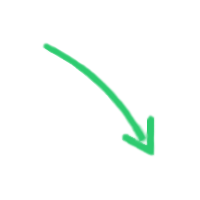 148

people

have signed.

Add your voice!
Maxine K.
signed just now
Adam B.
signed just now
Petition States As Follows: IMPEACH, REMOVE, RECALL, REMOVE, and/or force the RESIGNATION of JOE BIDEN, KAMALA HARRIS, and NANCY PELOSI WE, THE UNDERSIGNED CITIZENS OF THE UNITED STATES OF AMERICA, hereby petition the Congress of the United States to undertake all necessary and proper actions to impeach Joseph Biden, Jr. ("Biden"), Kamala Harris, and Nancy Pelosi for high crimes against the people of the United States and remove them from the offices of President, Vice President, and Speaker of the House of the United States. The crimes and reasons for the removal, impeachment, recall, and resignation of these three (Biden, Harris, and Pelosi) are plenty. Here are some reminders:
Texas Courthouse DEFIES Biden Order To Lower Flags For Fallen Service Members | Congressional Post
Biden's Communications Director EMBARRASS Herself With Most OUTRAGEOUS Lie Yet | Congressional Post
Corporate Media May Be Losing Patience With Biden Over Afghanistan | Congressional Post
Nigel Farage: 'DAMAGE that Biden has done to America's international reputation could NOT be greater' - TheBlaze

BIDEN'S AMERICA: The TRUTH about Asian hate crimes - TheBlaze

Arizona sheriff: Biden stopped building the wall and created a 'crime scene' at the border - TheBlaze

Texas Courthouse DEFIES Biden Order To Lower Flags For Fallen Service Members | Congressional Post

Watch: Kamala Harris Humiliates Herself, America During Overseas Trip (westernjournal.com)

55 Things You Need to Know About Kamala Harris - POLITICO

32.
Some advocates say Harris didn't do enough to address police brutality while she was attorney general, especially after she refused to investigate the police shootings of two Black men in 2014 and 2015. She also didn't support a 2015 bill in the state assembly that would have required the attorney general to appoint a special prosecutor who specializes in police use of deadly force.
She had an inconsistent stance on health care, which also made voters skeptical. Although she said she supported the abolition of private health care during an earlier town hall, she later denied her statement and said she had misheard the question. She eventually released a health care plan that still included private health insurance.

43.
During the campaign, Harris shied away from discussing specifics about her career as a prosecutor, a strategic choice borne of fear that voters on the left would criticize her over criminal justice issues. She even failed to give a sharp response to Rep. Tulsi Gabbard's misleading attacks against her record, leaving voters unclear about her positions.
44.
She ended her presidential campaign in December 2019, a month before the Iowa caucuses, after taking a hard look at her campaign's financial future and low poll numbers. Internal turmoil cost her presidential bid, with aides accusing Harris of mistreating her staff with sudden layoffs and allowing her sister, Maya, to have too much influence.
26.
In San Francisco, she vocally supported a controversial 2010 law that made truancy a misdemeanor and punished parents who failed to send their children to school. The truancy rate ultimately dropped, but some critics saw the rule as too punitive.
24.
She was under scrutiny during her tenure as San Francisco district attorney when a technician stole cocaine from the DA's crime lab and mishandled evidence. Harris, trying to keep things under wraps, failed to inform defense attorneys. As a result, about a thousand drug-related cases had to be thrown out.
23.
Later, as California attorney general, Harris declined to support two ballot initiatives that would've banned the death penalty—raising accusations of political opportunism and inconsistency on the controversial issue.
22.
One of Harris' most controversial decisions came in 2004 when she declined to pursue the death penalty against the man who murdered San Francisco police officer Isaac Espinoza. At the funeral, Senator Dianne Feinstein delivered a eulogy in which she criticized Harris, who was in the audience, prompting a standing ovation from the hundreds of officers in attendance.
Inside Kamala Harris' polarizing record as a prosecutor (nypost.com)

Kamala Harris Covered-Up Sex Crimes by Pedophile Priests – News With Views

California's law-and-order past haunts Kamala Harris - Los Angeles Times (latimes.com)

Kamala's Crimes Against Black People: 8 Reasons Why We Should Oppose Kamala Harris | by Kalonda Mulamba | Medium

MAGA Petition - Be counted now | MagaPetition.org

Recount 2020 Presidential Election | Magapetition.org

Nancy Pelosi Petition - Maga Petition

Joe Biden - Impeach President Joseph Biden | Maga Petition

Biden Leaves Behind 3-Year-Old California Boy in Afghanistan - Child Beaten by Taliban, Now Forced Into Hiding (westernjournal.com)

Pro-military cafe owner tells Biden supporters to take their business elsewhere after US service members are killed in Afghanistan - TheBlaze

'I hope you burn in hell! That was my brother!': More anger unleashed at Biden by relatives of US service members killed in Kabul terror attack - TheBlaze

Nearly 90 retired generals and admirals call on Gen. Milley and Gen. Austin to resign over Afghanistan disaster - TheBlaze

How Kamala Harris Fought to Keep Nonviolent Prisoners Locked Up - The American Prospect

Kamala Harris, Mass Incarceration and Me - The New York Times (nytimes.com)

Kamala Harris laughs when asked about tragedy in Afghanistan (nypost.com)

Kamala Harris's Criminal Justice Record Killed Her Presidential Run - The Appeal

Did Kamala Harris Bail Out 'Violent Rioters' During George Floyd Protests? | Snopes.com

Watch: Kamala Harris Bursts Into Ghoulish Laughter When Asked About Deadly Afghanistan Disaster (westernjournal.com)

Kamala Harris and Other Leftists Spring Rapist From Jail | Power Line (powerlineblog.com)

Kamala Harris Accused of a Crime - Trump Train News

TREASON: Kamala Harris tied to Biden Crime Family's communist Chinese pay-for-play schemes (corruption.news)

Afghanistan withdrawal overshadows Kamala Harris' first Asia trip as vice president - CBS News

LA Times: Kamala Harris 'owns' Afghanistan policy after touting her role in withdrawal decision | Fox News

THE ORGANIZED CRIMINAL FAMILY SKELETONS IN NANCY PELOSI'S CLOSET. (publish0x.com)

FACT CHECK: Nancy Pelosi's Daughters Arrested for Trafficking Cocaine? (snopes.com)

Forget AOC, Nancy Pelosi Has a Problem With Raging Moderates Now (thedailybeast.com)

Nancy Pelosi Has Been Enabling Sexual Predators For Decades (townhall.com)