Impact of Independence HS sharing with 3 Charter Schools
2927
people have signed this petition.
Add your name now!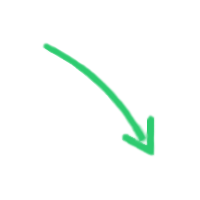 2927

people

have signed.

Add your voice!
Maxine K.
signed just now
Adam B.
signed just now
We, the community of Independence High School (students, staff and guardians) are deeply concerned about creating and maintaining a safe, stable and productive educational environment for all students on our campus. Currently we are in the second year of sharing with three charter schools; ACE, Downtown College Prep (DCP), and KIPP. This arrangement has an increasing impact on not only Independence High School students, but all the schools who share our campus. Listed below are the areas of greatest concern for our campus.
Safety and Security: Since the district has added the 3 charter schools, the number of students on our campus each day is over 4000 students. We have had multiple fights, harassment of Independence teachers and outright defiance when students from the charter schools are out of their boundaries. The charter school students all wear similar "common dress" which makes identification difficult when the Independence staff responds to altercations on campus. It is unfair for all of our students (Independence's and charter's) to be dealing with violent behavioral altercations.
Last spring there was a stabbing on the corner of Educational Park Drive and Las Plumas Avenue. The victim was a former ACE student picking up his girlfriend who attends ACE Charter school. As a community, one of our first priorities is to keep students safe. Due to the current circumstances, it is increasingly difficult to fulfill this obligation to our students.
Possible Solutions: We need new video cameras to be the eyes and ears on campus. (Our cameras on campus are outdated, inadequate and many are non-functioning.) There needs to be sufficient lighting on campus. We need San Jose Police Officers on campus during school hours every school day. If the charters are to stay, their area needs to be fenced off. Additionally, each charter school should have their own campus monitor and security staff members. These measures would insure the safety of all students.
Inadequate parking is causing confrontations between affiliates of the different schools. Families and personnel from the charters are parking in the Independence's North parking lot on Jackson Ave and are continuously walking through PE black top areas (interrupting classes) or walking down our main corridors. There have been some confrontations between Independence staff when they attempt to communicate with unknown people. It is not feasible to call security personnel or administration every time a staff member encounters this situation. However, the staff has a duty to resolve these cases to ensure the safety of our students.
Possible Solutions: Designated drop off/pick up areas and, visitor parking should be near the school they are affiliated with.
Athletic Facilities: Our district has told our school that we must share all athletic facilities with the Charter schools (Independence is the only site in all of ESUHSD that must share with 3 other schools). Since then, our basketball student-athletes have been required to practice very late (until 9:30 pm) or as early as 6:00 am. This is not healthy for our students. It is also not safe having them travel late in the evening after night practices. Since adding the 3 Charter schools the number of teams trying to share a common facility space is as follows:
11 Basketball teams (2 gyms)
8 Volleyball teams (2 gyms)
9 Soccer teams (1 stadium, 1 field area)
4 Baseball teams (2 baseball fields)
4 Softball teams (2 softball fields)
4 Track teams (1 track)
4 Swim teams (1 pool)
Possible Solution: If sports programs are to be sustainable, at all schools sharing Independence's campus, then additional facilities needs to be available. A possibility is to have charter schools to find off-campus facilities for their various sports teams. This will allow all students to practice and/or play games and to be home in time for family meals, homework and bedtime.
Classroom sharing: Independence's population is projected to grow and in 2016-2017 Independence is expecting a freshman class of 1100 students. Given that class sizes will be restored (-1 pupil per class), we will need more classrooms. DCP has been promised more classrooms and ACE has been promised our "G" area since they are supposed to grow, as well. Lack of available space will lead to conflict among all schools. If there is no room to accommodate the charters, they should not be co-located on our campus.
Possible Solutions: This would be fair for all students, to make sure that Independence campus can accommodate the charter school students. If there is inadequate space, then the district shall find another district space for the charter schools.
Theatre Sharing: To protect the investment of our newly renovated theater, clear ownership and responsibility of theater equipment and facilities are needed. Poor accountability, leads to poor maintenance and lack of care.
Possible Solutions: Have any rentals or use of our facilities require a paid theater technician or supervisor. Clear inspection and hand-off procedures when transitioning between groups when using equipment. Obtain written commitment from users to be financially accountable for equipment damage.
Meal Time Conflicts: Since we all are on different schedules, charter school students are eating, taking breaks, shouting, playing music loudly, and throwing balls against the building walls while our classes are in session. This causes frequent and significant interruptions during Independence instructional time. Many teachers have complained of noise and unsupervised students congregating around their classrooms.
Possible Solutions: Have charter school students have their own space for lunch and breaks. This would avoid noise during instructional time for Independence teachers and students.
Restrooms and Tagging: Our "B Villa" restrooms are so overcrowded and abused that many Independence students (as well as DCP students) avoid them. We have three schools; (Independence, DCP and Pegasus) using the B Villa restroom. The restrooms are often unsanitary and are covered with graffiti on a daily basis, which is a burden to our janitorial staff. Bathrooms are often used as a place for students to hide, smoke, fight and engage in vandalism. Many students have reported to be afraid of going into the bathrooms.
This causes charter school students to use restrooms out of their designated areas, thus increases the potential for conflict.
Possible Solutions: Each school needs their own bathrooms, staffed and maintained by their respective organization.
Facility Rental Concerns: There are a number of concerns of our facilities in general due to the high rate of rentals of Independence facilities. For instance the Large/Small Gyms and stadium are frequently rented, and are showing significant wear and tear. This also does not allow priority for Independence's athletic teams to hold weekend practices. We are in the Blossom Valley Athletic League (BVAL) and we are not meeting the common practice hours for most sports. Independence students need equitable practice time in order for them to be competitive with other schools in our league.
Our performing arts, such as Cheer and Band do not have a warm building to practice during the cold and rainy winter seasons.
Possible Solutions: Independence staff and students should be given priority to schedule and use the Independence High School facilities when they are in their respective seasons or competitions. There should be money set aside from the rental profits from the district to maintain Independence's facility and equipment.
With these expressed concerns, we hope you will join and support Independence High School by showing the East Side Union High School board members (Manuel J. Herrera, Van Le, Frank Biehl, Pattie Cortese, and Lan Nguyen) and Superintendent Chris Funk to consider and create solutions in the aforementioned petition.
Thank you,
Independence Staff, Community (Students and Families) and East Side Teacher Association
_____________________________
A. 1/20/2015 Update: Dear 76er Community!! Your emails to the ESUHSD board, Superintendent Funk, comments and signatures on this petition has been effective!
The board has taken off the ESUHSD Proposed Plan on Jan 21st, 2016 board meeting. The district is making efforts to come up with a better plan and will present it at the next Board meeting February 4th, 2016; 6pm.
Superintendent Funk is requesting a meeting with the Staff of Independence to offer his new plans on Monday, Jan 25th, 2016. Hopefully, he will be addressing the issues in which has been expressed by the Independence Community. We will keep you updated here.
B. 1/14/2015 Update: An email was sent to ESUHSD Board members and Superintendent Funk a copy of the signatures and the petition. (They have yet to respond directly to the email.)
"Dear ESUHSD Board Members and Superintendent Funk,
We the staff and the community members of Independence High School have put together a petition. We have collected over 2800 signatures and comments.
Do you realize that all the charter schools are placed on campuses that are the lower socio-economic areas? Do you realize, half of our traditional ESUHSD high schools do not have a charter school?
We are requesting solutions you (the ESUHSD Board and Superintendent Funk) can come up with.
We heard you planning another town hall meeting. However we feel like a special Board meeting on Independence Campus is better to allow ALL ESUHSD Board members could attend. When would be the next board meeting?
Here is the digital petition, signatures and comments.
Thank you for your time,
C. 1/8/2015 Update: We had 200 - 250 community members show attend the Community/Town Hall meeting in C-commons at Independence High School. Thank you for those who showed up, and those who spoke for our students best interest. The ESUHSD Proposed Plan was insufficient to support the students, what they want and deserve. We need further action. They are not listening to the community members. The District (Superintendent Funk) and ESUHSD board members plan on voting Jan 21st, 2016.
D. What's Next?
1. Keep spreading the news to the Independence community by coming back for updates and share it with your social media.
2. Superintendent Funk is meeting the IHS staff on Monday Jan 25th in C-commons at 3:25pm to discuss the new plans. We will keep you updated with the proposal and response of IHS Staff.
3. The next board meeting is Feb 4th, 2016 6:00 pm District Office and will address IHS Facillity use.
a. What can you do before the board meeting?
1. Sign the petition and put a comment. Share the petition, spread the news to fellow 76ers!
2. Write to all the school board members and Superintendent Funk (FunkC@esuhsd.org)
- Ms. Van T. Le (LeV@esuhsd.org)
- Mr. Manuel J. Herrera (JManuelHerrera@aol.com )
- Mr. Lan Nguyen (NguyenL@esuhsd.org)
- Ms. Pattie Cortese (CorteseP@esuhsd.org)
- Mr. Frank Biehl (BiehlF@esuhsd.org)
***The board may change agendas and we will keep you updated here ****