Immortalize Kaiser FFXIV
129
people have signed this petition.
Add your name now!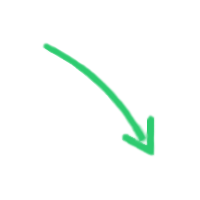 129

people

have signed.

Add your voice!
Maxine K.
signed just now
Adam B.
signed just now
To the Final Fantasy 14 Community & Creators,
Like many of you, I have played this game for many years. Through my time on this platform I have had the opportunity to meet many wonderful people and become friends with some of them. They all hold a dear place in my heart, and I don't think I would be the same without their support. Thank you for taking the time to read our petition.
Last year, I created my own guild, or "Free Company". In the past, I decided to try out many of the Free Companies on our server. I made my decision to quit these companies based on the fact that I couldn't seem find a group of people that I felt at home with. I would send out a message needing help in the guild-wide chat and get no response or, if there was a response, it was usually not very welcoming. I was looking for a community. A real, welcoming, interesting, community. It seemed that I was out of luck with what I kept finding.
After I had experienced this with many guilds who operated in this fashion, I decided to create my own community. With the help of my fiance, we created the Knights of Ivalice Free Company on Diabolos. Our sole mission was to support and prioritize our members first! After a while our little group started to grow, and we would meet players who had come across the same issues. They also were looking for the same ideals and priorities that we were founded on. Through our Free Company we have made sure to make all who join us feel like they matter and they are welcome anytime!
I love my Free Company! I will always have a special place in my heart the people that chose to give us the opportunity to show them what it can be! Giving players a place to feel at home is one of the best parts about these massive online games. You can come home to this group and they will really care for you. Every time I log into the game I feel like I'm saying hello to another side of my family. Bringing together a group of people like this is what makes the difference to create a supportive and lasting community!
Ours is not a family by blood, but it is a family by choice!
Earlier this month, my fiance and I were devastated when we found out that one of our dear friends had suddenly passed away. His in-game name was Kaiser Ryu. He came into our guild super excited to know what we were about and became one of our most trusted members. Kaiser was loved by all in our community who got the chance to know him. We spent many late nights with him on our voice chat channel. We talked about music, art, literature, philosophy and humanity as a whole. He was a spiritual being, and an old soul. Kai loved this game, and he loved our community that we had built together. Kaiser was always up for anything to help further our cause whether it was recruiting or taking members into Duties to help them. He also loved to be able to craft new gear for people who were new players. He would even take the extra time to make sure it was all high quality.
In Eorzea you can be whatever you want to be. Kaiser really enjoyed being a Scholar, or a Summoner. He even did well with Dragoon! All of the classes he enjoyed, but the one in particular that he loved the most was Fishing. He told us once while sitting in Costa Del Sol, "I love fishing. I just get to sit here with the ocean and just be me." He just wanted to be where he was happiest. That's all anyone could wish or ask for.
"We are the sum of our deeds, not our names." -Ramza Beoulve
On behalf of the members of our Free Company I want to reach out to Petition Square Enix, and the wonderful FFXIV Community to hear us out.
In remembrance of our friend, Kaiser Ryu, we would ask the Square Enix Team that his character's likeness be immortalized in the form of a Fishing NPC. In this way he gets his wish of living his best life as a fisherman of Eorzea forever. We want to honor him for being such a wonderful person and friend to all by giving him a place in the fantasy world he loved. I want to honor him for supporting our cause and give all of the members of KOI a place to go when they think of him. Kaiser will always be a pillar and a true Legendary Hero in our community.
This is for you, Tom. Thank you for all you did to help our dreams become reality!
Thank you to all who come to support us and sign! It's very much appreciated!
Sincerely,
San Kirama and the Knights of Ivalice Free Company