ILLEGAL IMMIGRATION - - STOP LEGISLATIVE ILLUSION
24
people have signed this petition.
Add your name now!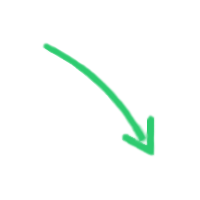 24

people

have signed.

Add your voice!
Maxine K.
signed just now
Adam B.
signed just now
Illegal immigration is a big problem for our Nation. It puts our families directly at risk of victimization/death by Terrorists or Illegal Alien criminals. So we expect any legislation to favor, by a wide margin, our Citizens\' safety over any privileges granted to any category of non-citizen. Now, we have tried to read up on this latest agreement that has been reached by some of the Senators who have negotiated it. But we have had difficulty getting a clear understanding of this potential legislation. We do understand that we may be talking about a 1000 page bill, which may not be available to the public until \"after the Congress votes on it\". A truly remarkable display of arrogance on a major law, by a Legislature and Chief Executive which gets its power from \"We the People\". We wish to record our strongest possible objection, and subsequent intent on voting to reject any Legislator who will vote on this bill without providing precise, clearly-defined, no-nonsense answers to the following 10 questions, as a minimum: 1. Z-visa: How will people prove their true identity to get a Z-visa What process will be used to thoroughly check and validate the proof provided Who will manage this process 2. If a Z-visa can be renewed indefinitely, precisely which tax obligations and entitlements benefits (medical, educational, Social Security) will distinguish Z-visa holders vs full citizens vs illegal aliens Who will manage and what criteria will be used to ensure that Z-visa holders do exhibit an adequate mastery of English and American History and Heritage 3. What punishment will exist for any illegal alien who is apprehended, for any reason, without a Z-visa or Green card or Citizenship papers What punishment will be inflicted on employers and landlords of such law violators 4. Who will manage the ENTER-EXIT PROGRAM and DATABASE 5. Will Local law enforcement be empowered and mandated to investigate illegal aliens and report findings to the Federal immigration authorities Will local crimes by illegals be recorded in a Federal database and will the Federal database be instantaneously accessible by local law enforcement 6. Why does the bill downgrade the recently passed Border Fence Act from 854 miles to 370 miles Border security was asserted to be the first requirement to any immigration reform. Why is the Senate abandoning this commitment so cavalierly 7. What provisions will ensure that American workers get 1st crack at any available job before it is offered to any \"Guest Worker\" 8. What provision will ensure that American workers wages will not be depressed due to the influx of \"Guest Workers\" 9. What provisions will ensure that \"chain migration\" procedures will not enable many more familial Illegals to continue the unimpeded influx we have been witnessing for 20 years Who will manage and enforce this procedure 10. What will the proposed legislation disallow and/or permit, concerning \"anchor baby\" citizenship rights This petition and associated signatures will be submitted to President Bush and to the 535 Members of Congress by May 24th, 2007 or later, depending upon the Congressional voting schedule.
Sponsor
This Petition was initiated by Mark Sussman and distributed to an informal group of politically-interested friends and colleages.