Immediate Relief for Cedarvale and Upper Village: SIGN; NO DONATIONS PLEASE
1295
people have signed this petition.
Add your name now!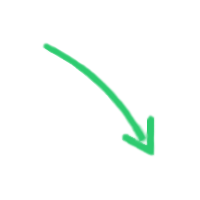 1295

people

have signed.

Add your voice!
Maxine K.
signed just now
Adam B.
signed just now
Help the Cedarvale and Upper Village community by drawing attention to this vital issue. Metrolinx must take measures NOW to alleviate the traffic nightmare created by the most recent LRT construction delay. SIGN this petition by November 18th. PLEASE DO NOT MAKE DONATIONS: once you've signed and it says that "your signature has been recorded", do not press "next; simply close your browser.

———————

Metrolinx, Crosslinx, City of Toronto, and our Provincial MPPs,


The Cedarvale and Upper Village neighbourhood is buckling under increasing and unbearable congestion. The volume of stalled traffic on our arterial and residential side streets is unprecedented and lasts all day.


Pedestrians aren't safe, residents cannot access their driveways, or get to work/school. The frustration of commuters using our area to access the Allen Road Expressway is palpable. With Eglinton Avenue backed up for several kilometers, drivers have taken to using our residential streets as a thoroughfare to the Allen. Long traffic queues even form around schools and daycares; we are forced to teach our children to duck around stalled cars that block crosswalks, and outrun trucks that disobey traffic signals. Our community has become a hotbed of driver rage. This is a public safety crisis.

We have endured years of LRT construction delays and our patience has run out. While city council seeks to launch a probe into what has caused these successive delays, we demand immediate action and relief.


The Allen Road will forever draw high volumes of motorists to our area. The right relief measures could help move traffic along and ensure the safety of all road users even as construction is ongoing.

1. We demand that Metrolinx/Crosslinx deploy dedicated traffic diversion/traffic control personnel at Westover Hill/Glenarden and, Chiltern Hill/Hilltop. This cannot be an irregular, intermittent presence, but a DAILY cadre of agents helping motorists navigate Eglinton's ever changing construction landscape and unprecedented volume. This will help move traffic to and from the Allen in a smooth and efficient manner even with ongoing construction.

2. We demand that Metrolinx/Crosslinx reorganize and clean up the Eglinton/northbound Allen intersection to allow traffic to flow more freely along Eglinton.
the uninterrupted/dedicated northbound turning lane onto the Allen must be restored by cleaning up and slightly reconfiguring the intersection.
bumpy and uneven road conditions must be eliminated.
clear lane demarcators should be installed to inform northbound drivers that there are two separate lanes that allow access to the Allen road from the west and from the east, and that drivers do not need to slow down dramatically to merge.
coordinate the timing of traffic lights around the Allen to keep traffic moving: this involves the mid block light at the Allen, Westover Hill, Glen Cedar, Rostrevor and Marlee.
We demand immediate action and attention to this public safety crisis. Cedarvale and Upper Village is our home. We are forced to endure the daily, unrelenting volume of angry motorists clogging our streets, disobeying traffic laws, and narrowly missing our children. We must endure the exhaust emitted by hundreds of cars that cannot move, the endless honking and noise pollution. We demand consideration and relief.

Residents of Cedarvale and Upper Village.