Immediate Reinstatement of Randy Burgess
1232
signers.
Add your name now!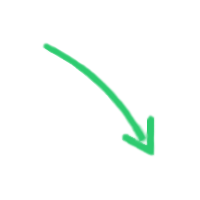 1232

signers.

Almost there!

Add your voice!
Maxine K.
signed just now
Adam B.
signed just now
Dear Coronado Unified School District (CUSD) Board Members,
We believe our school district and educators are among the best in the state of California. Current and past students of CUSD are privileged to work with inspirational teachers who value educational excellence, perseverance, teamwork, and serving one's community.
Randy Burgess has epitomized these qualities throughout his thirty four-year teaching career with CUSD. He is well known for his legendary coaching record; a 74% win record, 700+ total wins, 19 CIF titles, 16 CIF San Diego Section Players of the Year, and three Olympians. Mr. Burgess's actions have garnered much recognition and praise; he was inducted into the San Diego Hall of Champions in November of last year and has served our country as a coach for athletes on the international stage. What is less visible, but just as well known, is his coaching character; he teaches honesty, the intrinsic value of hard work, and holding oneself to the highest moral character. Above all, he demonstrates to his students what it means to be truly committed to a team, a family, and a common goal. Without Mr. Burgess's influence many of us would not have become the educators, CEO's, doctors, lawyers, Olympians, Navy SEALs, community members, fathers or mothers, wives or husbands, sons or daughters who we are today. To say that Mr. Burgess's life lessons transcend the pool and classroom is an understatement.
Mr. Burgess pushes his students to realize their full potential beyond their threshold of comfort, a challenge which can feel difficult at times. But we never, not for a second, questioned whether he had our best interests at heart. And never, in our collective hundreds of years of experience with Mr. Burgess, did we see him do or say anything that resembled anything like the assault allegations. It is inconceivable to us that there is any shred of truth to these claims.
According to the deposition of the superintendent and assistant superintendent, a tort claim with the allegations from a former student, who attended Coronado Middle School 5+ years ago and was never under the supervision of Mr. Burgess, arrived on the superintendent's desk during spring break 2017. Within a day of receiving this letter the superintendent instructed the assistant superintendent to remove Mr. Burgess from the class. According to the superintendent, this unilateral decision was made without the benefit of reviewing Coach Burgess's thirty-four year employment file, without contacting Mr. Burgess, without any attempt to determine the credibility of the claims, and without advising the school board.
According to the assistant superintendent, she met Mr. Burgess minutes before school started on April 3, 2017, confiscated his keys and computer and ordered him off campus. At the time he was removed from class, Mr. Burgess did not receive a written notice of his removal or the terms of his 'paid administrative leave'. He was not advised how long this status would remain in place, how he was expected to interact with faculty and students, and was not given any details about the third-party claim. He was not given an administrative remedy to rebut the claim or to challenge his status.
Prior to his 'paid administrative leave,' the evidence in this case was presented to the district attorney and no criminal charges were or have been filed.
Mr. Burgess has had direct supervision over tens of thousands of students over his career. Before and after the allegations were made public, no other individuals have come forward with similar stories of assault. In contrast, generations of students, parents, fellow teachers, and community members have come to his defense.
Given our personal experiences with Mr. Burgess and the fact pattern behind this case, we have complete confidence in the innocence of Mr. Burgess, and we believe he has been unjustly exiled from the school, the pool deck, and the people to which his life has been devoted.
The issue is not whether or not to protect students and staff. The issue is, how do we treat teachers with respect and proper due process? We must show the future teachers and mentors of children in our community that they are important and valued, and that a lifetime of service will not be washed away by one person's unsubstantiated allegations. Our country was founded on the presumption of innocence until proven guilty - our teachers deserve this right.
We appreciate your efforts to protect students first and foremost. After six months of 'paid administrative leave' and no evidence of wrongdoing, we are concerned that by prolonging Mr. Burgess's absence from the classroom you are only harming the students that stand to benefit from his teaching. Your actions have certainly irreparably harmed Mr. Burgess, his family, and his well-earned reputation. As the governing board of the Coronado Unified School District you have failed to protect a highly decorated educator with an excellent record spanning more than three decades. And, in failing to protect this one educator, you have failed the teachers, students, parents and the community of Coronado. You have shown the remarkable teachers of this district that you will not be in the arena with them when the battle for life's work and reputation is on the line.
We expect transparency and accountability. We request the immediate reinstatement of Mr. Burgess and a public apology for the lack of due process in determining the culpability of Mr. Burgess prior to and during his 'paid administrative leave.'
This call to action is not about a single man, it is about holding you (our elected officials) accountable. It is about knowing that you (our elected officials) always act in the best interests of the students and educators.
Mr. Burgess has done more than most to serve the children of Coronado and has built up a stellar reputation over decades. He deserves reinstatement to a job which he loves. Our children deserve to benefit from his ongoing commitment to serving, teaching, and guiding them. As a school district, we must establish better protocols for protecting teachers and staff from false accusations and adhere to those protocols. And as a community, we deserve transparency and accountability from our elected officials to carry out due process in a timely manner.
Thank you for your tireless work to care for and educate Coronado children. We hope you will do your best to reinstate Mr. Burgess immediately and minimize harm to those involved moving forward.