Immediate licensure for Pennsylvania CPMs in response to Covid-19!
1085
signers.
Add your name now!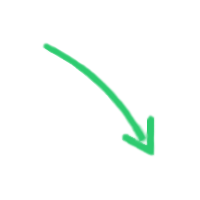 1085

signers.

Almost there!

Add your voice!
Maxine K.
signed just now
Adam B.
signed just now
We are writing to request emergency action to increase Pennsylvania families' accessibility to and insurance coverage for maternity care from a Certified Professional Midwife (CPM) during the COVID-19 crisis. The rapid spread of COVID-19 has led to an unprecedented surge in expectant parents seeking midwifery care. This moment of crisis has created a situation where 1) healthy pregnant people wish to avoid hospitals in order to minimize the risk of COVID-19 exposure to themselves and their newborns, and 2) the potential limits of Pennsylvania hospitals capacity to care for Labor and Delivery patients in the face of vastly increased admissions due to COVID-19.
Despite having one of the highest rates of homebirth in the country, Pennsylvania is one of only 16 states not offering a path to licensure for Certified Professional Midwives, the only health care professionals trained specifically in the management of out-of-hospital birth. This means CPM care is not covered by insurance, so access to home birth is currently limited to families that have the financial resources to pay the out of pocket costs for midwifery care. This often leaves out communities of color or lower income families, further exacerbating the racial health disparities that exist for these birthing people in the Commonwealth, who are already at higher risk for poor outcomes. Healthy pregnant people (in defined risk categories) achieve excellent outcomes with low-intervention for planned home or birth-center birth, but lack of licensure prevents families of color from accessing home birth and midwifery care.
The National Advocates for Pregnant Women (NAPW) in their statement on maternity care and rights during the current coronavirus pandemic calls on us "to rethink how and where birth takes place—in particular whether it really makes sense for all babies to be born in high-technology, intervention-intensive hospital settings."
We ask Pennsylvania to take the steps identified by The Foundation for the Advancement of Midwifery to lift restrictions inhibiting home births and birth centers births as part of emergency executive orders including:

Immediately grant licensure to Certified Professional Midwives to practice within their full scope as outlined in the Standards of Practice of the National Association of CPMS to practice autonomously and attend out-of-hospital births and primary maternity care to low-risk pregnant people.

● Recognize and treat certified professional midwives as health care providers, with access to the resources, information, and equipment (including PPE) regarding pandemic risks and response to promote the safety of the workforce and the public.

● Reimburse for midwifery care at 100% of the rate of physicians for the same service, whether from insurance or Medicaid and regardless of setting of birth.

● Remove barriers to opening freestanding birth centers or temporary birth facilities to increase capacity for births to occur outside of hospitals for low-risk pregnant people.

● Preserve hospital personnel and beds for pandemic response by encouraging hospitals and hospital-based providers to refer low-risk births to out-of-hospital midwifery care.

● Require hospitals to meet best practice transfer protocols to ensure a safe and efficient interface with out-of-hospital birth providers when a laboring patient is in need of a higher level of care.
This pandemic has brought the Commonwealth's need for CPM midwifery licensure to the forefront. Over the past 25 years numerous efforts to modernize midwifery legislation and license CPMs to provide families in Pennsylvania with a safe and legal option for community-based birth have not succeeded. But CPMs could become an essential element to the overall strategy to meet our state and national health crisis. This can be accomplished through executive order to promulgate regulations under the existing 1929 Midwifery Statute, as advised by a 2008 Commonwealth Court ruling. Along with our Certified Nurse Midwife and physician colleagues, labor & delivery nurses, doulas and other dedicated health professionals serving pregnant people, Certified Professional Midwives are here ready to serve Commonwealth of Pennsylvania families during this challenging time.
Enact immediate licensure for Certified Professional Midwives to make that possible!