IMASA calls for Healthcare Practitioners to denounce ongoing violence in Gaza
186
people have signed this petition.
Add your name now!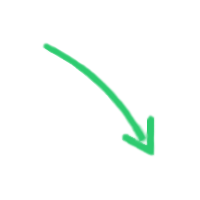 186

people

have signed.

Add your voice!
Maxine K.
signed just now
Adam B.
signed just now
Israel is accused of war crimes and violation of all international humanitarian laws and conventions since the start of its most recent aggression on the Gaza Strip during 2008/2009. During this current assault on the innocent men, women and children of this densely populated region, we have witnessed nearly 800 deaths and 4000 severely wounded, the majority being children and women. Not only has the constant bombardment over the past 16 days by air, land and sea strikes destroyed over 2000 homes, damaging a further 20,000 and resulting in the displacement of 140,000 civilians seeking refuge and shelter in UNWRA schools or other similar facilities.
Health facilities have also come under attack. In Shuhada, Al Aqsa Hospital in Central Gaza, was bombed killing 4 persons and 20 more injured. Wafa Hospital in East Gaza and Hospital in Beit Hanun, North Gaza were also attacked. The main hospital , Al Shifa Hospital, was similarly attacked with 4 deaths and 60 casualties among staff and patients. In total, 23 health facilities in Gaza have sustained damage. This is against all norms of accepted international warfare ethics.
There is a massive shortage of drugs and disposables and in many cases, are completely finished. The MOH Gaza requires USD 3.2 million monthly to secure these much needed drugs and disposables. They require immediately 8 anaesthesia machines, 10 ventilators, 5 electrosurgical units, 20 vital sign monitors, ECG machines, 5 defibrillators. Al Shifa hospital urgently require 20 ICU beds, a digital C-ARM machine for orthopaedic surgeries, three operating tables and a lighting system for the five operation rooms.
The Gaza strip has been besieged since 2006 with its borders shut down preventing any trade and replacement of essential items. In addition, this blockade has resulted in a critical shortage of fuel needed to run the hospitals' basic operations. Clean drinking water supply and adequate sanitation further complicates the health of the population.
Our colleagues are exhausted by the constant influx of severely wounded casualties, many working for 24-48 hours without rest. Al Shifa hospital urgently needs trauma specialists, neurosurgeons, anaesthetists, plastic and general surgeons, and orthopaedic specialists as well trauma/theatre nurses.
Our humanitarian relief efforts have been in operation since the start of the aggression. We initiated a fundraising collection drive and have collected close to R1 million. These funds were transferred to Cairo for the procurement of essential drugs, disposables and equipment. Collectively, FIMA and its network of IMA's and associated relief organizations and NGO's, have collected close to USD 2 million and delivered 7 trucks of supplies on 13 July and a further 16 trucks entering Gaza as we write this report. We have also contributed to the purchase of 20 ambulances requested by the MOH Gaza. A further 5 IEHK kits weighing 5000kg and serving the health needs of 50,000 persons, is waiting to be delivered.
Medical missions consisting of qualified trauma specialists were mobilized and are now stationed in Cairo. Egypt has tightened check point controls all the way leading to Rafah. No foreign personnel is allowed to travel pass Ismailia and those who manage to get through up to el-Arish have been escorted back to Cairo by the military. Thus far, 16 days of the invasion, only 5 European doctors have been allowed into Gaza to relieve the fatigued and overworked doctors in the MOH Gaza. Let us pray that we are allowed into Gaza to ease the strain on the Gazan doctors.
We, health professionals of South Africa, herewith unequivocally condemn the callous aggression and flagrant violation of all humanitarian law and ethical standards. We condemn the indiscriminate shelling and bombing of civilian homes resulting in the disproportionate death and injuries of civilians, majority of whom are children and women. We condemn the targeting of health facilities, the deliberate assault on ambulances and rescue workers, preventing access to the wounded and trapped. We condemn the blockade of the borders by Israel and Egypt preventing essential drugs and equipment from entering and preventing severely wounded patients from healthcare in neighbouring states, Jordan and Egypt. We condemn the blockade of medical relief teams while our dedicated colleagues struggle under extreme conditions to save the lives of their families.
We further condemn the relative silence of our health colleagues in the Israeli Medical Association who have been complicit in the torture and abuse of Palestinian detainees and prisoners for decades. We accept their silence as approval of this illegal aggression and call upon the Internal Criminal Court (ICC) to investigate their behaviour. Colleagues, let us lobby support for the expulsion of the Israeli Medical Association from the World Medical Association like MASA was expelled during the dark years of Apartheid.