Save and Secure America - Just Say NO to Amnesty
308
people have signed this petition.
Add your name now!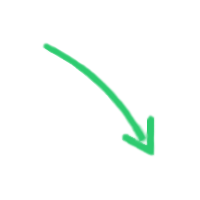 308

people

have signed.

Add your voice!
Maxine K.
signed just now
Adam B.
signed just now
to the U.S.Congress and the White House; SAVE & SECURE AMERICA - JUST SAY NO to AMNESTY Be it known that WE THE PEOPLE as LEGAL VOTING CITIZENS OF THE SOVEREIGN UNITED STATES OF AMERICA, OPPOSE in part, or in FULL, the \'agreement\' which incorporates Amnesty for illegal immigrants, that is being rushed through Congress by our elected representatives, as a partial or full solution to the problem of criminal illegal immigration. Therefore, WE THE PEOPLE, as legal citizens OF THE UNITED STATES OF AMERICA, finds and declares as follows: 1. That we retain the right through the Constitution of the United States of America to petition our government and demand a redress of grievances. 2. That our representatives and Congress have agreed to offer Amnesty to immigrants who are currently present illegally, within the internationally recognized, sovereign borders of the United States of America. 3. That open and unsecured borders and ports of entry into the United States are a contributing factor in the ongoing problem of illegal immigration, and pose a national security risk. 4. That WE THE PEOPLE OF THE UNITED STATES OF AMERICA, as legal citizens of the same, have been irreparably harmed, and many have been oppressed with undue hardship, mental anguish, personal suffering and economic loss which has been inflicted upon them through ongoing criminal illegal immigration. 5. THAT ILLEGAL IMMIGRATION IS AN ILLEGAL, CRIMINAL ACT and must be recognized and fully enforced by law enforcement and, or the judicial system of the United States of America. Whereas, WE THE PEOPLE OF THE UNITED STATES OF AMERICA, fully realize that despite fines, past Amnesty, current laws prohibiting illegal immigration, and other measures which have been implemented, it is apparent that more must be done to alleviate the burdens that illegal immigration has imposed on legal citizens of the United States of America, against their will. Whereas, WE THE PEOPLE OF THE UNITED STATES OF AMERICA, further realize that continued oppressive cost associated with procurement of monies and resources for maintenance of social welfare and other programs, provided to both current and anticipated illegal immigrants is cost prohibitive. When combined with Amnesty, these costs pose an ongoing, substantial drain on the assets of legal American citizens and the United States economy. Consequently, we believe these exorbitant costs interfere with and inhibit the ability of legal citizens to properly take care of their own. We fully realize that the oppressive burden of supporting criminal, illegal immigrants, forced on legal American citizens, has resulted in those citizens not being able to obtain their own healthcare, insurance, higher education or home ownership. We believe if continued, illegal immigration, Amnesty and the associated oppressive costs to the American taxpayers could ultimately lead to the TOTAL ECONOMIC COLLAPSE OF THE UNITED STATES OF AMERICA. Whereas, WE THE PEOPLE OF THE UNITED STATES OF AMERICA fully realize that continued offerings of Amnesty, will encourage future assaults on our sovereign country and legal citizens, by those who have no respect for our laws, and cross into our sovereign country illegally. THEREFORE, WE THE PEOPLE, AS LEGAL CITIZENS OF THE SOVEREIGN UNITED STATES OF AMERICA, BEING PROTECTED BY AND EXERTING OUR RIGHTS THROUGH THE CONSTITUTION OF THE UNITED STATES OF AMERICA, SET FORTH THIS PETITION AND DO HEREBY DEMAND: 1. Those immigrants, who are illegally inside the sovereign boundaries of the United States of America, BE FULLY AND UNCONDITIONAL DENIED ANY AND ALL AMNESTY. 2. That all children born to illegal immigrants, inside the sovereign boundaries, including airspace and waters, of the United States of America, be denied citizenship until their parents or legal guardians have obtained legal citizenship, or become legal citizens through normal, legal processes required for entry into and legal residence inside the United States of America. 3. That our representatives in Congress, procure and allot funding and resources necessary to assure that all immigrants who are CRIMINALLY AND ILLEGALLY inside our sovereign boundaries, including but not limited to, those housed in prisons; medical treatment centers, rehab clinics; school and University campuses throughout our country; be immediately apprehended and processed for deportation to their country of origin. 4. That our representatives immediately offer legislation to governments of each individual state, and our president, for their signature, which makes English the official language of each state and the sovereign country of the United States of America. 5. THAT THE ISSUE OF AMNESTY FOR CURRENT AND FUTURE ILLEGAL IMMIGRANTS BE IMMEDIATELY PUT ON A BALLOT AND OFFERED TO LEGAL AMERICAN CITIZENS FOR THEIR VOTE. Whereas, WE THE PEOPLE, AS LEGAL CITIZENS OF THE SOVEREIGN UNITED STATES OF AMERICA, BELIEVE THAT THE DEMANDS contained in this petition, when fully implemented will thereby: A. Prove more fiscally and economically responsible, than the current system of continued material and financial support and Amnesty for criminal illegal immigrants, funded by legal American taxpayers and citizens. B. Reduce the National Security risk, providing greater security for legal American citizens. C. Prevent ultimate, total economic collapse from abuse, fraud and other criminal conduct perpetrated by illegal immigrants against legal American citizens and the assets, paid for by and originally designated for the benefit of legal citizens and American taxpayers. D. Provide legal American citizens their right to exercise a vote of their conscious by placing the issue of Amnesty and illegal immigration on a ballot. Therefore, WE THE UNDERSIGNED, attest that we are legal American citizens of voting age, residing within, visiting, or residing outside our respective legal voting states or districts of, the sovereign United States of America, at the time of signing this petition, and herewith: 1. AGREE WITH THE CONTENTS OF THIS PETITION 2. DEMAND THAT CONGRESS EXPEDITIOUSLY IMPLEMENT DEMANDS SET FORTH IN THIS PETITION 3. FURTHER DEMAND THAT CONGRESS IMMEDIATELY HALT ANY AND ALL AMNESTY FOR ILLEGAL IMMIGRANTS, AND THAT THIS MATTER BE PUT FORTH ON A BALLOT, TO EACH LEGAL AMERICAN CITIZEN OF VOTING AGE, FOR THEIR VOTE.
Sponsor
Legal voting citizens of The United States of America.