Illegal tribal adoption, help bring my siblings home!
65
people have signed this petition.
Add your name now!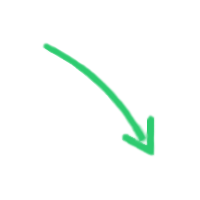 65

people

have signed.

Add your voice!
Maxine K.
signed just now
Adam B.
signed just now
I am writing this to bring attention to an unfair and traumatic situation my my family has been living through as a result of gross neglect and misuse of tribal adoption. I would like to seek help in reuniting my siblings with our mother. We worked with the Native Village of Chuathbaluk to correct the unlawful tribal adoption of my siblings to a non-native couple, however we need further assistance in reuniting them properly. The State of Alaska took custody of Lillian and Samuel Nesbit on April 9, 2013 from their father Paul Nesbit Sr. During this court hearing the Native Village of Chuathbaluk, represented by Lisa Feyereisen, intervened and claimed custody of the children. The children are not enrolled to this tribe and neither are the parents. They have not ties to this village. The State of Alaska, Office of Children's Services and Lisa just assumed that because Chuathbaluk is our hometown that my family was enrolled to that tribe. The State should've followed up and at least try to find out where the children and parents were enrolled to, if they didn't have a tribe, because they are indian children, they would've than proceeded to see about placing them with other family members if possible and it was. The Indian Child Welfare Act states that placement preference should be given to extended family, other members of the tribe if they were enrolled to one, or other indian families. This was not followed, the children were placed with a non-native foster family. Our mother, Bertha Nesbit, was not given due process regarding the termination of her parental rights, under the administration of Lisa Feyereisen. The adoption was processed unlawfully anyway. My mother and I wanted custody of the children but we were not included in the meetings only the father and foster parents. Lisa enrolled the foster father into the tribe even though he is not native and has never set foot into the village of Chuathbaluk. The Native Village of Chuathbaluk held a quorum on November 24, 2014 in which it rescinded the resolution 2013-17. The Native Village of Chuathbaluk had informed us that they had contacted the adoptive parents in December to let them know they had rescinded the original resolution. My mother had contacted the adoptive parents on December 19, 2014 in which it was stated that they would not return the children without a court order. To this date the children have not been returned to our mother.
The actions desired for resolution of this situation include: following for the Indian Child Welfare Act to have Lillian and Samuel placed with our mother, Bertha Nesbit. We wish the rescinded document to be acknowledged and recognized by the adoptive parents and the State of Alaska escort and pay transportation for Lillian and Samuel Nesbit to be reunited with our mother, Bertha Nesbit. We desire these actions as quickly as possible.
The stated actions for resolution of this situation are needed for many reasons. First of which both the children and parents are not enrolled to this tribe, they have no ties to the Native Village of Chuathbaluk what so ever. My mother never gave consent to forfeit her legal parental rights and was never notified of the tribal adoption. The former Traditional Council Administrator Lisa Feyereisen, unfairly and unlawfully with malice and deceit placed Lillian and Samuel with the foster parents. Lisa told me directly that my brother and sister would be better off with these foster parents because they have a lot of money and ten acres of land. She has done many other illegal activities and this is not her first time breaking the state and tribal law. This has caused our family so much trauma, mental anguish and the children need to returned as quickly as possible in order for us all to begin to heal. This was handled under the table, with negligence, favortism and discrimination against our civil rights. The adoptive parents were never issued a court order to claim custody of the children. We should be treated fairly and have the children returned without a court order. My brother and sister did not have a choice to be pulled away from my mother and I, and currently do not have contact with our family or our culture. If Lillian and Samuel are not given an opportunity to heal from this with our family and in our culture it will negatively affect them as adults. Family should be kept together not torn apart! Thank you for your attention. Please sign this petition to help bring Lillian and Samuel home where they belong!