IL Seal Bill: HB 5723
421
signers.
Add your name now!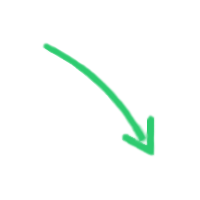 421

signers.

Almost there!

Add your voice!
Maxine K.
signed just now
Adam B.
signed just now
SUPPORT HB 5723!!!
This is an EMERGENCY!!!
It is a JOBS issue! It is a HOUSING issue!
It is an EDUCATION issue!
It is a COMMUNITY issue!
It is a LIFE issue!"
CLICK HERE to Listen to the Discussion: http://www.vocalo.org/bss71
1)PLEASE SIGN THE PETITION BELOW!
2) PLEASE CALL & WRITE TO YOUR ILLINOIS LEGISLATORS TO URGE THEM TO SUPPORT THIS EFFORT!
Click here for Your IL State Senator & Rep.
VISIT www.wrc.vpweb.com "Stand Up!" to get a Sample Letter!
HB 5723
The 2012 IL Sealing Bill
To View, Click Here:
http://www.ilga.gov/legislation/billstatus.asp?DocNum=5723&GAID=11&GA=97&DocTypeID=HB&LegID=66204&SessionID=84
House Sponsor:
IL State Rep. La Shawn K. Ford - 8th District
Senate Sponsor:
IL State Senator Annazette R. Collins - 5th District
-
FACING THE FACTS
What is criminal record "sealing"?
· Unlike expungement, which destroys the record; sealing merely locks it away. There are people who still hold the key to see a sealed record: law enforcement, the courts, and a list of government agencies will still have access to the sealed record.
· The general public will not have access to sealed records, thus giving ex-offenders opportunities for employment, housing, and education that otherwise would not exist.
-
What can be sealed currently and when can that happen?
· Current Illinois law only permits the sealing of nonviolent misdemeanor offenses and only three Class 4 felonies (possession of marijuana and controlled substances, and prostitution).
· Those with conviction records must wait four (4) years from the completion of their last sentence to file a petition to seal eligible offenses.
· All other offenses require filing a Petition for Executive Clemency with the Prison Review Board and only the Illinois Governor can grant relief.
-
Aren't criminal records automatically sealed
after a number of years?
· No. There is no such thing as automatic expungement or sealing for adult criminal records in Illinois. These matters are handled by petitioning the courts. Convictions will remain on a person's record forever unless relief is through the courts or a pardon.
· After filing a petition, law enforcement is given notice (including the prosecutors, arresting agency, Illinois State Police and village prosecutor). Each agency is allowed to object to the expungement or sealing of a person's record.
· If an objection is filed, hearings are held before a judge, where testimony and evidence is taken to decide whether a person's interest in a sealed record is supported by rehabilitation.
-
How does HB 5723 propose to change the current sealing law?
· HB 5723 expands sealable offenses to include NON-violent felonies. It expands relief to more than those with the limited three felony convictions. The most common offenses that would become eligible include: theft, forgery, retail theft, possession with intent, and burglary.
-
Why is this change so important?
Citizens need to be able to reintegrate into society!
o Under the current law, because so many offenses cannot be sealed, it is unlikely that most ex-offenders would ever be permitted to fully integrate back into society.
o In many instances, the current system pushes them toward applying for executive clemency (a pardon) as their only option to clear their records; when the reality is it takes years for an answer on a request. The proposed changes in HB 5723 would ensure that only the most serious offenses would be subject to the clemency process.
o If changes are not made to our current laws, many citizens will not be given a chance to work, improve their education or have access to decent, safe, affordable housing. In fact, many are not permitted to live with their families in public housing, all because of offenses that may have been committed many years ago, for which they may have paid their debts to society.
o The changes proposed in HB 5723 restore opportunities to ex-offenders and their families by removing discriminatory stigmas so that these residents can support themselves rather than feeling forced to re-offend, which ultimately makes all of our communities safer.
It saves our State money to allow individuals to become productive members of society by reducing recidivism!
o In light of the fact that the cost to house an inmate in Illinois Correctional Facilities ranges from about $20K to $60K per year; permitting these residents to become productive members of our communities is nothing short of a benefit for the State's struggling economy and an improvement to our bottom line.
-
Who Supports this Legislation?
The COMMUNITY! People need to be afforded a second chance and the sealing of criminal records opens up opportunities that are otherwise not there.
---
MAY 2010
Our organizations are made up of Ex-Felons and/or provide services to Ex-Offenders in our communities. We are all severely affected by an inability to effectively address criminal records issues due to the current state of criminal records laws in Illinois; and we are all keenly aware that unless, and until, a change comes in this law, our residents will continue to be denied jobs to support themselves and their families; they will be denied access to decent places to live (as they are most often disallowed the opportunity to take advantage of much needed low income and affordable housing programs); and they cannot fully participate in the educational system.
This amounts denying Illinois residents access to life, liberty, and the pursuit of happiness; which is also a denial of their civil rights after they have paid their "debts" to society. Further, this state of existence does not benefit anyone since it makes our communities less safe; it is because we fail to change these policies and practices that many Ex-Offenders feel forced to re-offend out of the desperation to survive—which also puts the rest of us at risk. This is not an issue of being "soft on crime," instead it is a matter of taking the stand necessary to prevent continued increase in crime in the neighborhoods where we live.
In light of all these facts, we are seeking to make better use of our criminal record Sealing process in Illinois. We also believe that the changes we propose here would reduce the need for the number of Executive Clemencies filed, especially since this process usually moves at a snail's pace and most petitions are denied. Keeping in mind that it is the general public who is denied access to Sealed records, and they are still accessible to law enforcement, the courts, and certain government agencies; there is no danger of the system not being able to deal appropriately with those who re-offend. This means that allowing Ex-Offenders opportunities to Seal additional nonviolent offenses on their records would merely permit them to become productive members of society. With these thoughts in mind, we make our recommendations and urge you to support the introduction and passage of a Bill in the Illinois General Assembly that will create the change so desperately needed by the State's population of Ex-Offenders and their families, and for the sake of our Illinois communities.
Sponsor
We would like to thank Illinois State Representatives: La Shawn K. Ford (8th) Constance Howard (34th), Mary E. Flowers (31st), Monique D. Davis (27th), Arthur Turner II (9th), Rita Mayfield (60th), Esther Golar (6th), Elaine Nekritz (57th), Camille Y. Lilly (78th), Karen May (58th), William Davis (30th), Elizabeth Hernandez (24th), Kimberly du Buclet (26th), Greg Harris (13th), Robyn Gabel (18th), Luis Arroyo (3rd), Barbara Flynn Currie (25th) as well as IL State Senator Annazette Collins (5th) for their leadership and willingness to Sponsor this effort. --- Supporting Organizations: -NAACP IL State Conference Of Branches NAACP Chicago Westside Branch NAACP Chicago Southside Branch NAACP Evanston Branch NAACP Rockford Branch NAACP Kankakee Branch NAACP Bloomington-Normal Branch NAACP Champaign County Branch NAACP Springfield Branch NAACP Rock Island County NAACP Lake County Branch NAACP Chicago Far South Suburban Branch NAACP Peoria Branch NAACP Freeport Branch NAACP DuPage County Branch NAACP Joliet Branch -Mexican American Legal Defense & Educational Fund (MALDEF) -Office of the Cook County Public Defender -WILEY Resource Center, NFP-Legal Support Program Operation 24 CommUnity Association -Cabrini Green Legal Aid -The Safer Foundation -Sargent Shriver National Center on Poverty Law -Green Acres Consulting -Keepin It Real Street Law Project -National Alliance for the Empowerment of the Formerly Incarcerated -Stay Focused Network -Changing Hearts Community Initiative Foundation -United for Better Living -Williams Youth Services -The Harvey Group -Community Renewal Society -North Lawndale Employment Network -Blacks in Green -Bethel New Life -The Grass Roots Collaborative -Action Now -SEIU -ENLACE Chicago -Illinois Consortium on Drug Policy -Chicago Legal Advocacy for Incarcerated Mothers -Roosevelt University Institute on Metro Affairs -Treatment Alternatives for Safe Communities -Protestants for the Common Good -Growing Home -St. Leonard's Ministries -Holman Counsel -The Renaissance Collaborative, Inc. -Howard Area Community Center -7900 S Eberhart/Vernon/Rhodes Block Club -Communities United for Tomorrow (C.U.T.) -Lutheran Social Services of Illinois -Jane Adams Resource Corporation (JARC) -Woodlawn East Community and Neighbors -Deer Rehabilitation Services, Inc. -West Suburban Jobs Council (DuPage County) -JUST (DuPage County) -John Howard Association -Illinois League of Women Voters -Chicago Coalition for the Homeless -Uptown People's Law Center -Inmates for Change -Lake County Coalition to Reduce Recidivism -Putting America Back to Work Movement -Supportive Housing Providers Association -Chicago Alliance Against Sexual Exploitation -Every Domestic Ends Now (EDEN) Advocacy CDC -International Prolife Federation @ We Care Too -Illinois Institute for Community Law and Affairs Email chgo.op24@gmail.com to Become a Proponent TODAY! *To learn more, visit www.WRC.vpweb.com!
Links