Il revient quand James? When is Jamie back??
57
people have signed this petition.
Add your name now!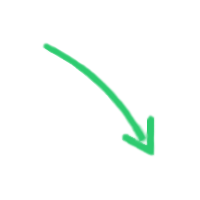 57

people

have signed.

Add your voice!
Maxine K.
signed just now
Adam B.
signed just now
This page was created by James's extended family for James and his father, the latter of which has become the center of an unfair kidnapping allegation and media smear campaign. The purpose is to support James's rights and counter a petition being presented to a French court against James's father.
James's fathers did not request that James should live with him, it was James's decision after James became increasingly depressed last year. The previous year James had been kidnapped to France along with his younger siblings, using coercive means, away from the family home shared between mother and father in Singapore. So ask yourself why an intelligent and mature 9 year old eldest child like James would then vehemently make such a decision as to run away a year later and refuse to return to his new home in France.
James is not now "kept", "held", "kidnapped" nor "abducted", he begged to live with his father after many violent incidences occurred which made his life so intolerable that he became depressed, saying he would rather run away or die than be forced to carry on.
James's anxiety related eczema, bowel and sleeping disorders that he suffered last year have all quickly disappeared, leaving him much healthier and happier.
Absolutely anyone is free to see James, he is free to leave and has his own phone, whatsapp and Skype. The fathers constant efforts to find a solution have all been refused. The father has invited both families, authorities and embassies to visit and everyone has agreed James is very happy and safe but nobody can do anything whilst there is a refusal of reciprocal cooperation.
Unfortunately James's siblings aged 2 and 6 have no access to James or their father or even their paternal country and extended family in the UK until they are adults! Everyone without exception on the other hand has open access to James but he needs protecting because at the last family gathering James was threatened and then physically set upon until he was screaming for help, running away, and the UK police and child protection services were involved. This was pursuant to 18 months of repeated messages and emails from the father protesting about violence that James was reporting he and his siblings were being exposed to. James was handed over by the UK police to his father last August 2017 and they flew back home together.
To date, if any extraordinarily bias judge has made any ruling then it was done without the father present and no transcripts or further details have been made available. When the court was petitioned in Autumn 2017, the father was put on a wanted persons list. This prevented James and his father from seeing James's brother and sister by using the threat of arrest and imprisonment of the father "long enough that he loses his house and job and can no longer have the capacity to support himself or his children". Thereafter, as the father could not be in court the same judge refused to allow submission of any of James's fathers substantial evidence, refused to even allow his lawyer into court and refused James's right to speak to the judge!!!
James is a child that a system is inadvertently trying to abduct by disrespecting its own laws, having already aided successful abduction of James's siblings and prevented paternal access rights on the back of malicious and illegal decisions founded on a total lack of natural justice. It simply beggars belief that in this day and age a European court would behave in such a manner.
If James's return is forced like this he risks a depression, running away and/or physical harm. James is not the first child to voice fears of an environment, whether from intimidation, presence of mental health issues or other instabilities. And neither will he be the first child to express a preference for living with one parent, however socially embarrassing this is for anyone else.
In the words of James's pursuer(s):

"Le retour de James a été ordonné mais une condamnation pénale est le moyen le plus sûr d'obtenir le retour de James auprès de nous. Le but de cette pétition est donc d'obtenir l'aboutissement de la plainte que j'ai déposée il y a 6 mois auprès du Bureau D'Ordre Penal"
"The return of James has been ordered but a criminal sentence is the surest way to get James back. The purpose of this petition is to obtain the outcome of the complaint that I filed six months ago with the Office of Criminal Convictions."
James's pursuer(s) are actively seeking James's fathers arrest simply because James refuses to return to a place where he feels threatened and unsafe. His pursuers have not even bothered to visit James to speak with him face to face but instead prefer to have James's father "arrested and James forcefully dragged, kicking and screaming onto a plane". The whole process is done maliciously out of vengeance, pride and bitterness, rather than in the best interests of the kids.
Please help to support by sharing this page on facebook, twitter and anywhere you can.