ignorance and missunderstaning
301
signers.
Add your name now!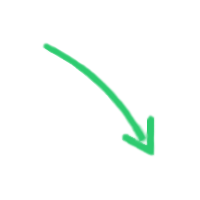 301

signers.

Almost there!

Add your voice!
Maxine K.
signed just now
Adam B.
signed just now
Prom.
A magical evening that girls dream of for years , dancing the night away and spending time with friends before parting separate ways as we start a new chapter of life. however, i have had this privilege taken away from me due to something that is out f my control- my mental health.
In order to attend my secondary school prom you must , have had no isolations and good attendance ( 95% or higher) unless you have a "medical or authorised reason(s)" Unfortunately for myself , my attendance is 75% , however i do indeed have a "authorised reason" for everyday that i have had off of school , although i am still being banned from attending my school prom.
Now, every teenager has bad days without a doubt. However how many 16 year olds experience frequent hallucinations , audio and through vision? How many 16 year olds have many symptoms of schizophrenia , as well as bipolar type 1 disorder ? Any Doctor , psychiatrist and even teacher should be aware that whilst experiencing vivid and destructive hallucinations. I also sometimes experience my hallucinations scratch me-I can feel them on my skin. it is extremely difficult to keep myself safe during these experiences , let alone attend school. They should also be aware that it is almost impossible to leave the house whilst you are experiencing a major depressive episode , it is even more difficult to function whilst experiencing a mania episode. I have had to under go brain scans to ensure that my condition is not due to things such as tumours on the brain, it is all psychological.
Furthermore , my school do not understand this and are arguing that i need a "doctors note" to prove that everyday i have had off of school is due to my disorders. Even though My psychiatrist has been in close contact with my schools safeguarding officer discussing my conditions therefore i do not under stand why they need more evidence when the man who has been talking me out of ending my life for the past four years speaks to her frequently about my metal health. How can i possibly be making it all up?
Keep in mind that whilst i am attending school my behaviour is impeccable as i have never been put in isolation or been excluded. i have proven my right to attend prom by fulfilling all of the requirement's to attend , however due to my mental health my ignorant school is attempting to take this night away from me. It is even more sickening that students whom have a lower attendance percentage than me , are still allowed to attend with no reason to justify their absence.
it would mean a lot to me if those reading this could sign this just to prove that mental illness is not bad attendance , it is not a choice , I do not want sympathy. I want teachers to realise that mental Heath is serious. I would rather the school system change and realise this and attend prom , there are hundreds of kids just like me who are being discriminated against due to their mental Health. Something that is out of their control.
Thank you for reading.